Throwing A Kid's Party Without Losing Your Mind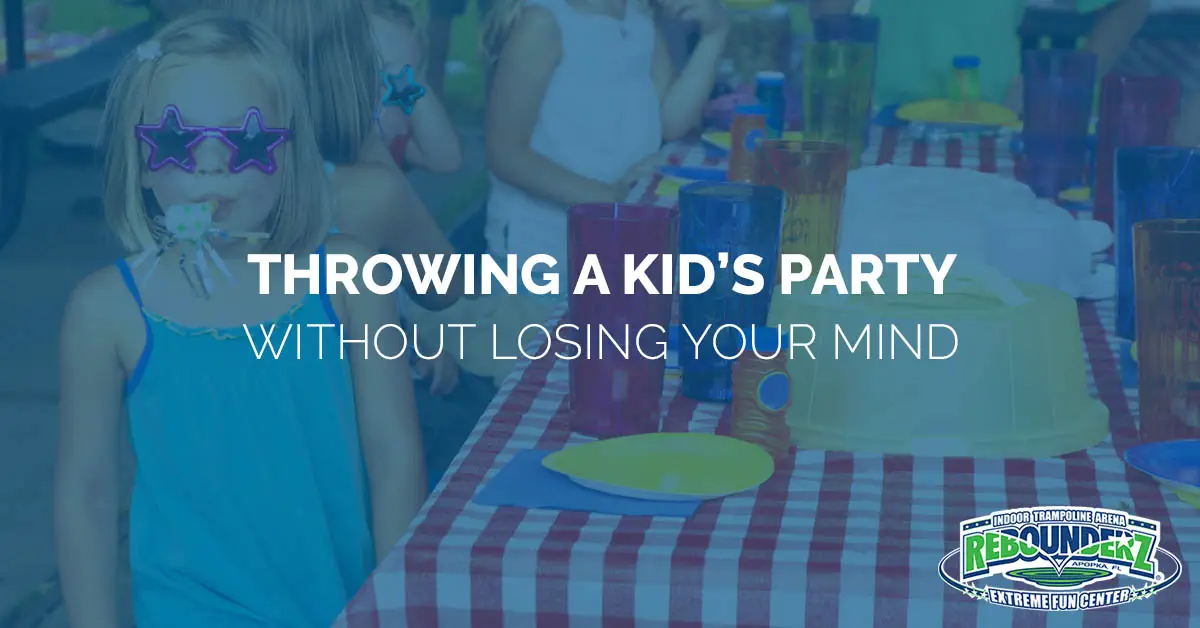 These days, planning and hosting a kid's birthday party can be intensely difficult. Parents are involved in a bizarre birthday arms race with their peers, and sometime the pressure can seem real to live up to the insane standards of other parents. You can feel like you need to be a professional photographer, provide snacks that are delicious, nutritious, gluten/nut/dairy free and home made, and make decorations and crafts by hand that can be posted on Pinterest.
That's the bad news, but here's the good news. As so often happens with trends, we're starting to see a backlash towards party overcompensation. More parents are opting for a party that's simple, fun, and age-appropriate, and you can do the same. Keep reading, and we'll share a few tips to help make your child's next party magical without being maniacal.
Creating the guest list can be tricky. Etiquette often states that, for grade-school level kids, invite their entire class. However, with class sizes growing, it can be wildly unrealistic to throw a party for 25-30 kids. Cut down on expenses by keeping the guest list to 10 or less. As your kids get older, they will tell you who they want to invite.

It can be a bit of a tricky situation if you have a date in mind for the party, but you discover another parent is planning for the same date. Nobody wants to put the kids in a position where they have to choose which party to attend. Instead, reach out to the other parent and see what their plans are. Throwing a joint party for two kids is an excellent way to increase the fun while decreasing the budget. If they're not interested, you can always pick another date for your child's party. It doesn't matter when your child's party is, what matters is that it's fun.

When you're throwing a party for younger kids, 5 years old or younger, it's likely that they'll be a little too small to be dropped off for the party. Since the parents of the kids will likely be hanging around, make sure you've got enough food and drink for everybody. We're not saying you need to lay out an adults-only buffet. Parents can handle eating pizza bagels and drinking fruit punch. As long as there's enough to make everyone feel welcome, you're in good shape.

What if you're in a financial position where the expense of goodie bags is too much, or your child has so many toys that you don't want guests arriving with gifts? Easy, set up a party that's based around an activity or craft. The kids can create an art project of some kind, and their goodie to take home is the finished project. Some parents might feel a little strange arriving empty-handed. For them, suggest they make a donation to a library or a charity in your child's name.

They say that no man (or woman) is an island. If you need help with planning, reach out to friends or family. During the party itself, if you'll need a hand with wrangling the kids or setting up snacks, ask for assistance ahead of time. Most people are delighted to pitch in, particularly because they know they might need your help for the same thing.