Fall Birthday Party Ideas for Kids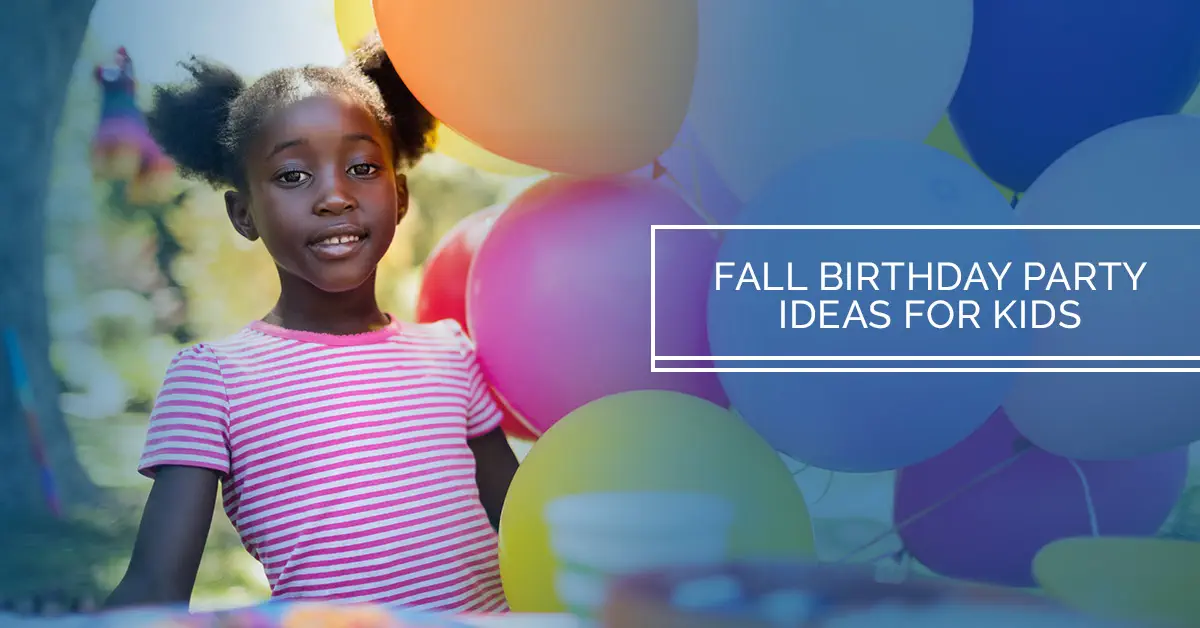 Children born in fall are blessed with the most beautiful time of year! While many kids tend to enjoy summer birthday parties full of sunshine and water balloon wars, fall birthday parties hold much more potential for fun that doesn't require as much sunscreen! For school-aged children, birthday parties are a great reason to invite new classmates and establish new relationships early on in the school year. Fall birthday parties also mean that the kids can spend more time outside, comfortably, and you don't have to worry as much about the hazards that water and heat pose. To get started planning your kiddo's fall birthday party, we have gathered up a few ideas.
Fair
Who doesn't love the fair? Delicious food, rides, games, and plenty of exciting things to do! For your kid's birthday party, create a mini-fair in their name! Set up simple games and offer small party favors as prizes. Stock the party with your favorite fair snacks including caramel apples and funnel cakes. You can set up tents in the yard or set hay bales as benches. Theme your fair anyway you like and celebrate fall and your kid at the same time!

Costume Party
We aren't suggesting to make a second Halloween party (unless that's what your kid is into!) but, every kid has trouble deciding the ONE thing they want to dress up as for Halloween. Throw a themed costume party and let them pick two costumes this year! Some costume themes include superheroes, Disney characters, Hollywood stars, or use their favorite movie or game. Make snacks and games that fit the theme and have your camera ready!
Magic or Science Party
Help encourage kids to be excited about both back-to-school and your kid's birthday party by incorporating some learning. Science-themed birthday parties offer the kids a chance to learn and explore while having fun! Set up some science experiments and let the kids discover new things. With a magic party, you can test the kids' logical skills while celebrating their imaginations!
Trampoline Park
If you love fall party ideas, but don't want the hassle of decorating, hosting, and cleaning up your home, take the party elsewhere! Trampoline park birthday parties are increasingly popular and kids love them! There are many benefits to booking your birthday party at a local indoor trampoline park including no required set up or clean up at your own house, the weather has no bearing on the success of the party, and the kids will go home exhausted!
If you are interested in hosting your kid's birthday party at one of Jacksonville's best birthday party venues, look no further than Rebounderz Extreme Fun Zone. Our birthday party packages include a party planner to handle all of the logistics, in addition to complete the setup and cleanup of the party room! The kids can spend the day jumping around and enjoying all the activities we have to offer. All you have to do is invite the guests and supply the cake! To book your party date, contact us today!