Basketball Tips For Parents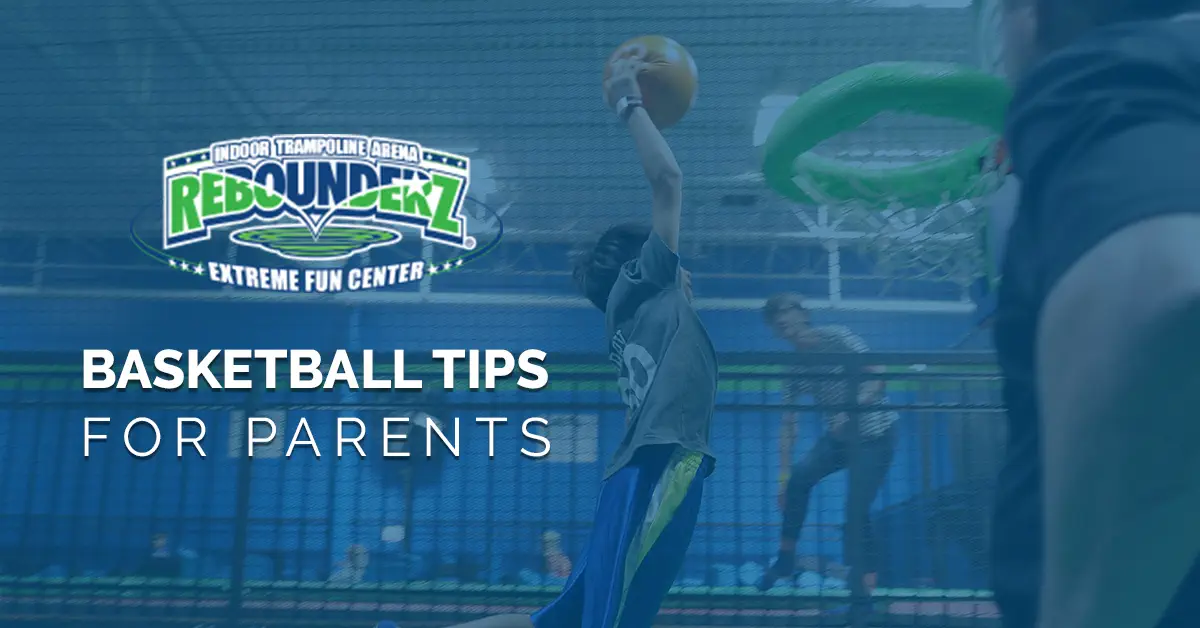 Here at Rebounderz, we are big proponents of getting kids into team sports when they show an interest. There are a whole host of benefits to joining a sports team during your formative years when the environment is positive. Generally, you can leave the important lessons about teamwork, winning, and following authority to the coaches and refs. As a parent, your main job is getting the little one there, and keeping the sport fun. Here, we would like to go over some basketball tips for parents that can help guide your little one into becoming the next Michael Jordan (okay, maybe just in your eyes).
Offer Encouragement
When it comes to getting your child to focus on improving a skill, you can approach things one of two ways: with negative or positive reinforcement. This is one of those instances where the golden rule should come into play. When you are learning a skill, especially in front of an authority figure like a boss, do you perform better when they threaten repercussions or provide genuine encouragement? Unless you're a special kind of person, the former probably just stresses you out. That is doubly true for children, who rely on authority figures much more than adults. So give them plenty of encouragement to play!
Learn the Game
Basketball is a rich sport full of history. If your child is interested in basketball, and you would like to encourage them, one of the best ways to do that is to learn about the sport yourself. Not only will you and your child get some bonding time, but you can put new pieces of information they acquire into perspective to help them learn.
Give Them Time to Play
Many parents get into the habit of planning every little detail of their little one's day in order to build structure early. While that's definitely a good thing, sometimes children need to be able to pursue things that they want. If your kid shows interest in basketball, or really anything productive, on their own, it's probably a good idea to let them pursue it.
On the flip side, a lot of parents will give their kids lots of leeway all the time, either due to personal philosophy or necessity. This is often great for creative learning, but should also be mediated with structure. For instance, if your kid shows a genuine interest in basketball, but refuses to practice regularly, adding it into the schedule and playing the "because I said so" card can be beneficial.
If you're looking to spark or build on your child's interest for the wonderful sport of basketball, then Rebounderz has the perfect opportunity. We have combined our Grand Rapids trampoline park with a basketball court to bring a whole new twist to the game. If you're interested in letting your little one improve their basketball skills, give one of our representatives a call today. They will be happy to go over the course, course rules, and more. We look forward to hearing from you!