Don't Forget These Things for Your Kid's Birthday Party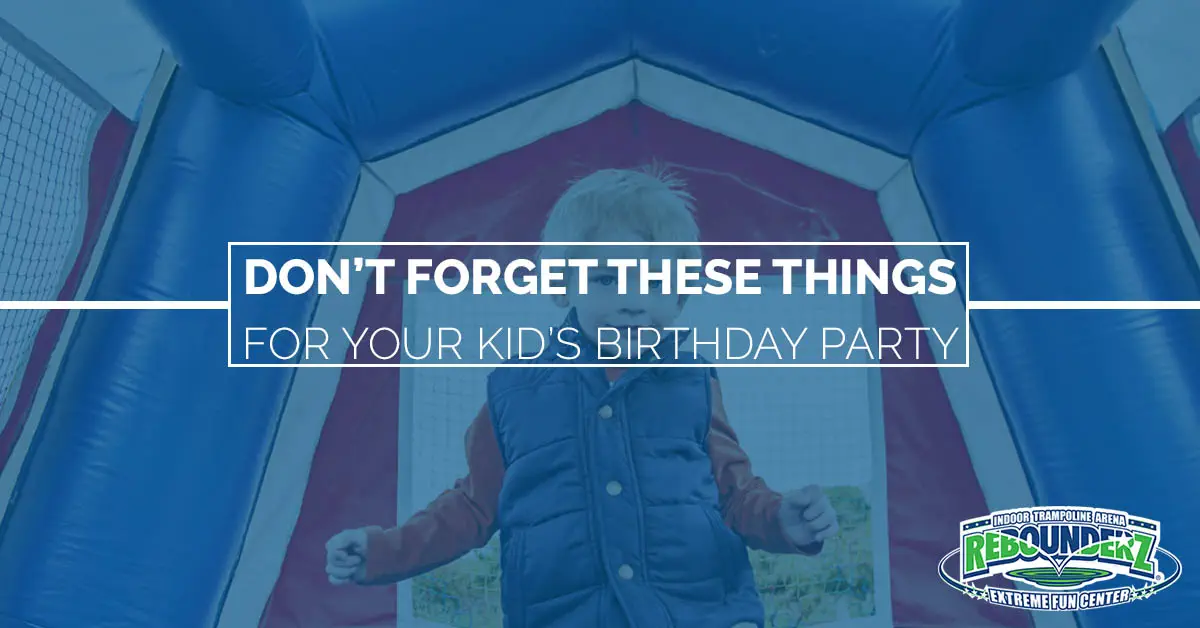 There is so much to remember for kids birthday parties! You want their special day to be perfect, and that's going to involve remembering a lot of little details to get it all done. The pressure to make their birthday party a success can be intense and leave you feeling stressed out. To help, we've made this checklist so you make sure you have everything you need to make their party perfect.
Do you have…
Invitations? It won't be much of a party if you forget to invite the guests. Send them out with plenty of notice for a bigger crowd!
The presents? Sure, guests might bring some additional gifts, but you'll want to make sure you bring your own gift for the birthday boy or girl.
A cake? What's a birthday without a cake? You don't want to find out. Make sure there is plenty for everyone!
Food for the guests? You don't want to only serve cake at the party, trust us. It's important to get some other food into the kids in order to head off the sugar high as much as possible. Pizza is always a good idea!
Plenty of water? It's a good idea to keep the kids hydrated as they are running around the party. Plus, it can help them wash down all the sugar from the cake!
Gifts for the guests? It doesn't have to be much, but it's a good idea to provide your guests with a little treat to say thank you for coming.
Fun games and activities? You can't just open presents, eat cake and leave! You'll want to make sure that the birthday boy or girl and all of their friends have plenty of fun. Make sure you have activities and games that everyone can participate in!
Decorations? Nothing says happy birthday like balloons and streamers! Don't skimp on the decorations to celebrate the big day.
Plates and utensils? You don't want to know what happens when you forget these and everyone ends up eating cake with their hands. Trust us.
Cleaning supplies? Kids birthday parties are a messy event, so you'll want to make sure you have plenty of cleaning supplies to take care of the mess afterward.

Or, We Can Do It All For You!
We know that planning a kid's birthday party can be tough. That's why we do it all for you! When you come to Rebounderz, we make sure you have everything you need for an amazing birthday party. All you have to do is bring the gifts! We even have pre-designed invitations so you can quickly print off the number that you need and get them out to all of your friends. Our basic birthday party package comes with 60 minutes of access for 10 party guests, 2 large pizzas, bottles of water, paper plates and utensils, video game cards and so much more! We also offer add on extras like additional time, shirts for your guests, balloons and more. You can even hire a dedicated party host so you can join in the fun and not worry about hosting the party!We'll take care of all of the setup and clean up so all you have to do is enjoy the party. Adults can even participate in many of our activities, so it's fun for everyone!
Want to make this the most special, least stressful kid's birthday party of all time? Get in touch with Rebounderz in Sunrise today. With just a $75 deposit, you can secure your birthday party spot and your dedicated party coordinator will take care of the rest. This is going to be the best birthday ever!