Extreme Fun: Foam Pit vs. Air Pit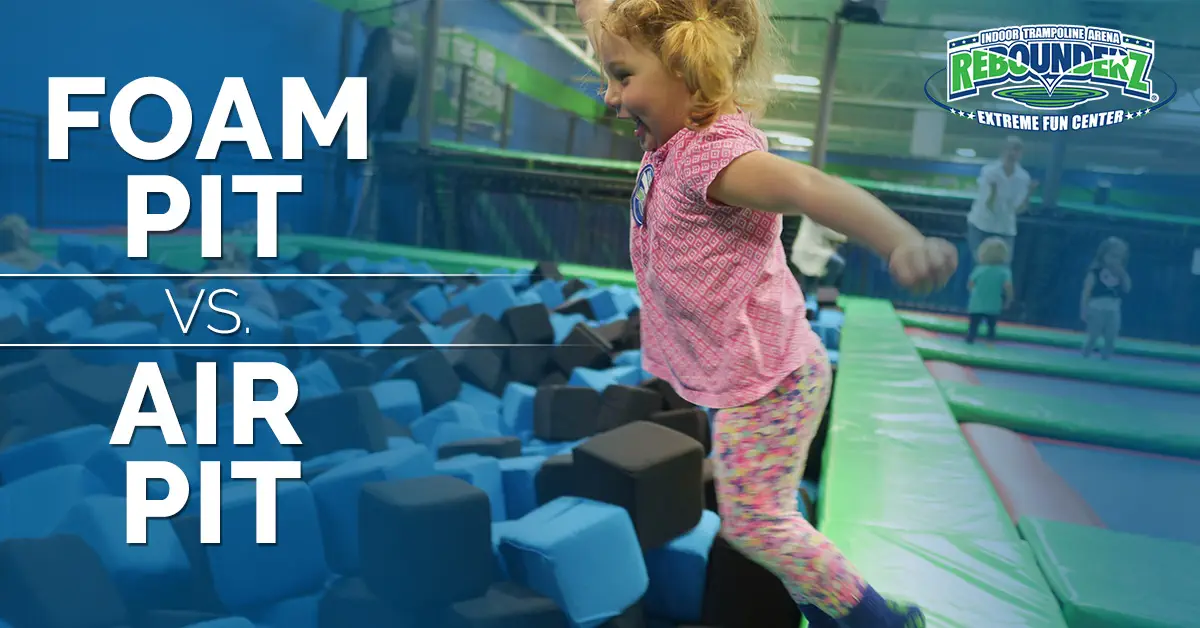 When it comes to extreme, yet safe, fun, there is no better place to visit with the family than Rebounderz of Sunrise. As the premier trampoline park in the Miami area, Rebounderz is the perfect place to spend a day bonding with your family and making memories that are sure to last. Our family entertainment center provides a bunch of great attractions to enjoy every time you visit, so that no matter how many times you come by, you're sure to try something new every time.
One of the unique attractions you'll find here at Rebounderz of Sunrise is our Air Pit. As the first Rebounderz in the nation to feature this particular attraction, you have to come by and try it for yourself!
Historically, many Rebounderz locations have included a foam pit at their facilities. And while the foam pit can be a blast, there is truly nothing better than the air pit. There are a few distinct differences between these two attractions, and here's why our location prefers the air pit by far!
Cleanliness
While all the Rebounderz locations that have foam pits feature Lycra foam cubes, not all family entertainment facilities can say the same. Lycra helps to prevent the spread of germs, and when you live with kids, you know how easily that can happen. However, the air pit is exceptionally easy to clean and keep sanitary as the surface simply gets wiped down with appropriate cleaning products on schedule. Nothing will ever get lost in the air pit either. Foam pits are notorious for eating socks and other belongs, but anything that comes off of your person will be easy to spot on the air pit landing pillow.

Safety
The air pit allows for additional safety. While there are always a few minor risks, the air pillow makes it easy to land and fall without causing any harm. The foam pits are also great, but it's easy, especially for small children, to get caught and overwhelmed by the foam blocks. This will never happen with the air pit!
Size
What makes the air pit at Rebounderz of Sunrise truly unique is the size. We have a full five lanes for endless jumping fun. Some locations only have two to three lanes, but we've taken this attraction to the max with the full five lanes of fun. You'll never have to wait to take a jump and land safely on our GIANT air pillow. Challenge your kids to a jumping contest and see who can jump the highest onto the air pillow! Or who can laugh the most from all the fun you'll be having!
Ease-of-Use
It may be a ton of fun to jump into a pit full of foam cubes, but crawling out is a whole other story. You'll never see kids getting stuck or struggle to get out of the air pit! This attraction is not only fun, it's exceptionally simple to use and enjoy over and over again.
Here at Rebounderz of Sunrise, we're always working to bring you the best in extreme fun. Come by and try out our innovative air pit today!