Indoor Trampoline Parks and After School Programs – Part Two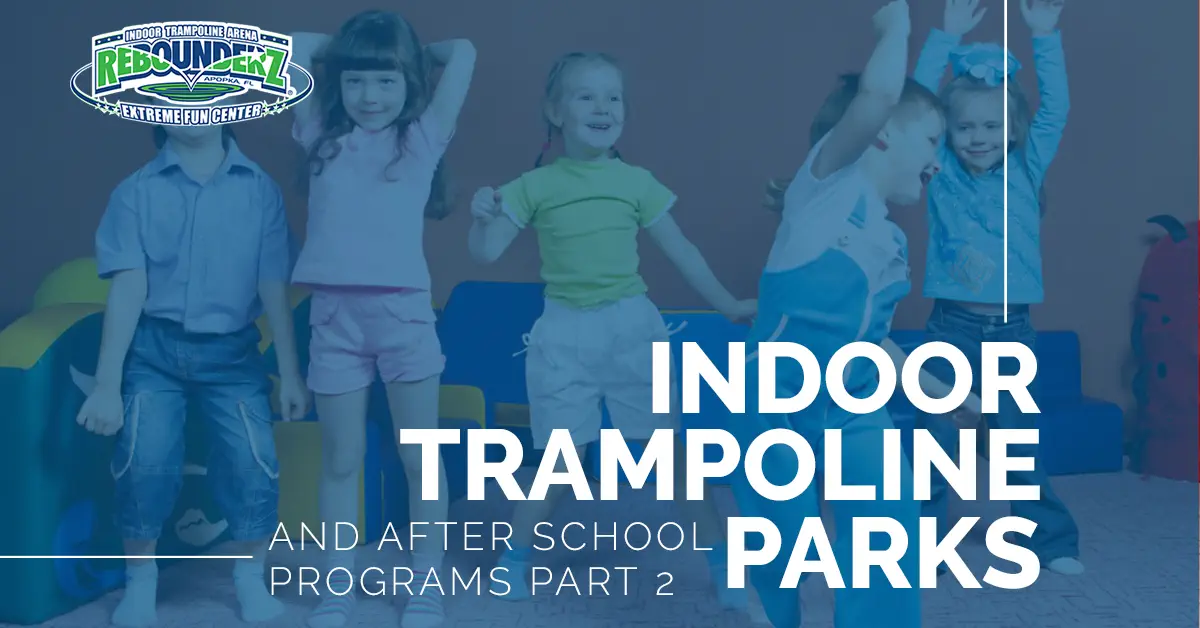 Many children and adults visit indoor trampoline parks to take part in a day filled with bouncing, running, obstacle courses, and more. However, there are many indoor trampoline arenas that offer far more than their promoted attractions. Rebounderz features a number of after school programs designed to help children relieve stress while meeting and building relationships with their peers. In part two of our series highlighting Rebounderz' after school programs, we will discuss three more programs that both children and adults love.
Are you searching for a great way to have fun while also benefiting from physical exercise? If so visit Rebounderz' indoor trampoline park today! Residents of Orlando and the surrounding areas will love all that Rebounderz has to offer, as it is geared towards providing fun and excitement for the whole family. To learn about three of our engaging after school programs, read more on the subject below!
Toddler Time
Since many older children visit Rebounderz to jump on our countless trampolines, there may not be a good opportunity for little ones to experience the fun that comes with bouncing. Fortunately, at Rebounderz, even your toddlers can enjoy our trampolines thanks to our Toddler Time program. During Toddler Time, children under seven years old can jump on our trampolines while being accompanied by their parent. This is a great way for your little one to socialize with others while also taking part in an unforgettable experience. Since Toddler Time occurs before our normal hours of operation, you will want to call your nearest Rebounderz beforehand for more information.
Friday Night Frenzy
If your teenager is looking for a fun way to spend Friday night with friends or classmates, Rebounderz' Friday Night Frenzy is the place to be. With additional activities to take part in, like our dance contests, teens enjoy bouncing the night away while being able to win prizes from some of our many contests. Your teenager will love how our indoor trampoline park turns into a weeknight hangout spot after hours where they will experience live music from a DJ, as well as delicious food from our snack bar.
Parents Night Out
Do you want to take a night off from watching your child? Maybe you would like to spend more time with your significant other. Whatever your reason may be, you can enjoy a night of solitude thanks to our Parents Night Out event. At participating locations, Rebounderz allows parents to drop their child off at our indoor trampoline park, so that they may spend a night with their loved one while their child enjoys a night filled with fun. As this event is only offered at participating locations, you should first check with your nearby Rebounderz to see if they host a Parents Night Out event.
These are just a few of the events provided by Rebounderz! Your child will love the excitement that comes with our extreme fun center, creating a memorable experience for everyone involved. To view all our available attractions, events, and birthday party services, simply visit us online today to learn more!