Isaac Caldiero: American Ninja Warrior Winner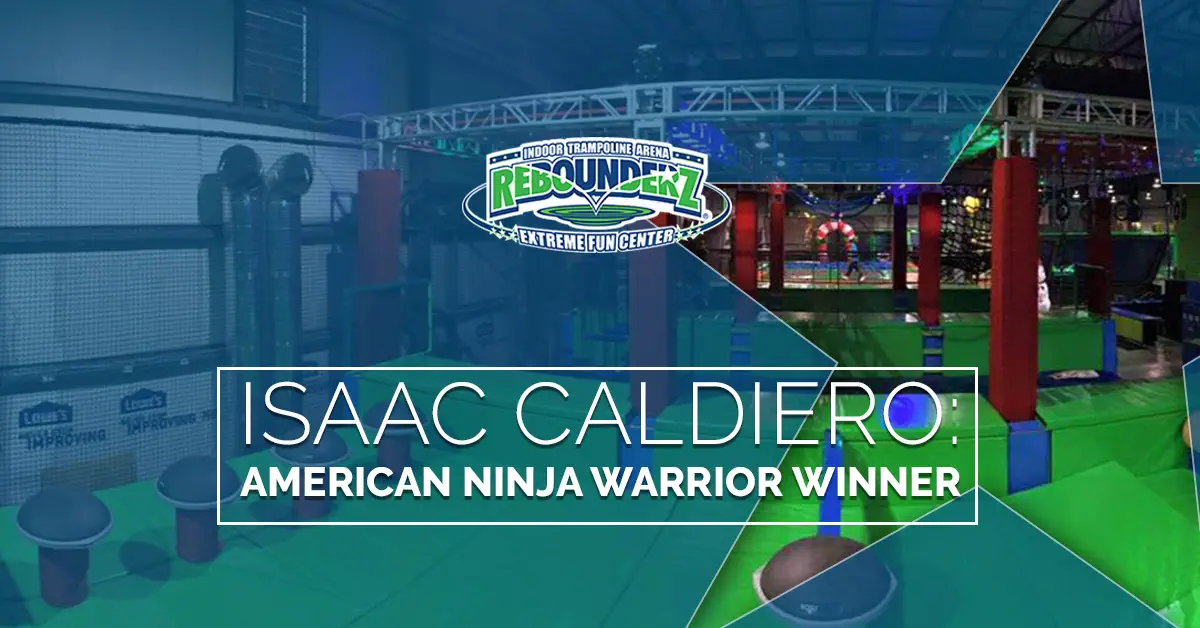 If you've never seen American Ninja Warrior, then clear your schedule and order some pizza, because you're in for a whole new type of television show. It is a spinoff remake of a Japanese television show called "Sasuke", more commonly recognized around the world as Ninja Warrior. In this show, contestants compete to finish a grueling obstacle course and climb the famous "Mount Midoriyama" to win the title of American Ninja Warrior! Since we have here at Rebounderz our very own Ninja Warrior course in Grand Rapids, we thought we would write a quick bio about the man to beat in American Ninja Warrior: Isaac Caldiero.
Who is Isaac Caldiero?
Mostly, Isaac Caldiero is just a cool dude who lives in his 1978 RV and lives FOR rock climbing. Before American Ninja Warrior, you wouldn't have recognized his name outside of the rock climbing community. He has a nice list of accomplishments in the climbing world: V14 first ascents, 5.14 free solos, and third ascent of Ambrosia (a V11).
Time on American Ninja Warrior
You already know that Isaac won American Ninja Warrior, but he didn't do it his first time. While he did make it all the way to the final stage, a wardrobe malfunction caused him to slip. He had brought rock climbing shoes to a glass course, which they get no traction on.
The second time he didn't make it to the end either. In fact, he fell on off the Salmon Ladder on the second stage. He attributes this loss to a difference a difference in the obstacle that he had built in his backyard, which threw him off.
Luckily, the third time was a charm. Caldiero attributes the win to his mental preparation this time around: meditation and breathing exercises. The event takes place at night, and the heat is extreme; he claims that his mental preparation helped.
The Controversy
We would be remiss not to mention the small controversy Isaac was a part of on the show. Unfortunately, American Ninja Warrior only acknowledges one winner per season, and Isaac wasn't the only one to complete the course. Earlier, fellow competitor Geoff Britten also completed the American Ninja Warrior course, but took 3.24 seconds longer to finish. Geoff was always supportive, but eventually found issue with Caldieri getting the prize, money, and fame without ever giving Geoff any credit for completing the course. While rules are rules, the spirit of competition should acknowledge Geoff Britten for his amazing feat as well.
Are you an American Ninja Warrior fanatic? If so, you have come to the right place. Here at Rebounderz, we have an American Ninja Warrior course in Grand Rapids available to the public. In fact, we've got them at most of our Rebounderz locations, although features vary from course to course. With three levels of obstacles just like on the show, you can start your training to surpass the famous Isaac Caldiero today! Give us a call or drop by our location today, future American Ninja Warriors!