More Budget Birthday Planning Tips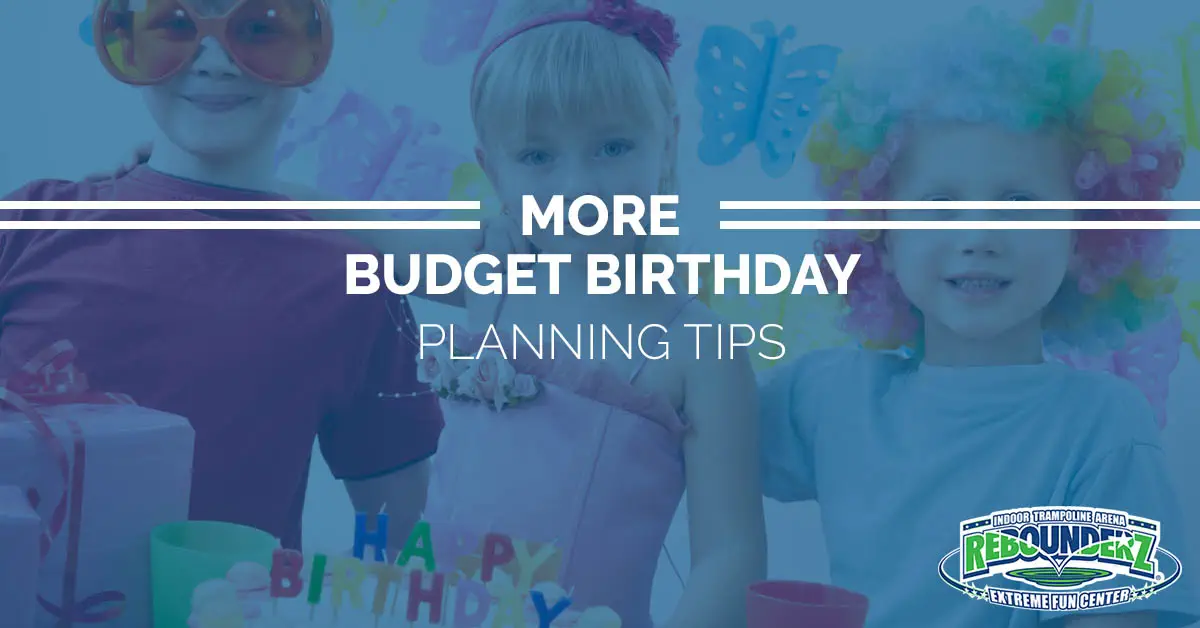 In 21st century America, it's a weird time to be a parent. Our kids don't finish third grade, they "graduate." Their friends don't knock on the door and ask if they can come outside, we send texts to different parents to organize play dates. When we schedule a kid's party, it's less about everybody having a good time and more about making a statement.
We don't think it should have to be that way, and we don't think parents should have to take out a second mortgage in order for their children to have fun. Yesterday, we shared a few commonsense ideas for party planning that will cut down on costs, and today we'd like to share a few more.
Most decorations cost more than they're worth. In fact, you likely have most of the raw materials at home that you can use to make your own decorations. Use a hole puncher and make matching designs around the edges of paper plates and napkins. Dot and binder stickers can transform plain balloons into eye-catching designs. You don't need money, just a little imagination.

Sometimes, hosting a party at home can seem more cost-effective, but it ends up being a nightmare in terms of logistics. But opting to have the party at a venue can remove a lot of the stress. Remember that it doesn't cost a thing to either call a venue or go to their website to check out pricing options.

If there's one thing kids have a surplus of, it's imagination. Harness that imagination when creating party games. If you're at a trampoline park, tell them the surface of the trampoline is "lava" and they can only stand still for a second. Spray paint ordinary rocks different colors, hide them, and create a treasure hunt. Green rocks are emeralds, red rocks are rubies, and so forth.

For preschoolers and kindergarteners, it can make life easier for everybody to help them cool down after physically active games. If your party has a theme, check out a book that fits in from your library and have the kids gather around for story time.

If your child has a birthday that's close to one of his or her friends, consider reaching out to the other child's parents and organizing a joint party. This can be a great way to cut costs and end up with a giant bash. However, remember that every child wants to feel special. A good way to make that happen is to have separate birthday cakes.

We know it can be adorable to throw a party for a one-year-old. We also know that there's a high likelihood that a child that young won't remember that the party even happened. For very young kids, opt out of a party and do something small like a picnic. You'll have fun family time, and you won't needlessly spend money.

Instead of spending money on goodie bags, consider a personalized craft as an activity. Go online to your favorite party supply website, and type in "DIY" into the search bar. You can likely find something close to your themes, and the kids will have a blast making designs on mugs, umbrellas, tote bags, or t-shirts. This makes for a clever activity, and kids love taking home something that they made themselves.