Rebounderz Newport News Birthday Party Themes that Please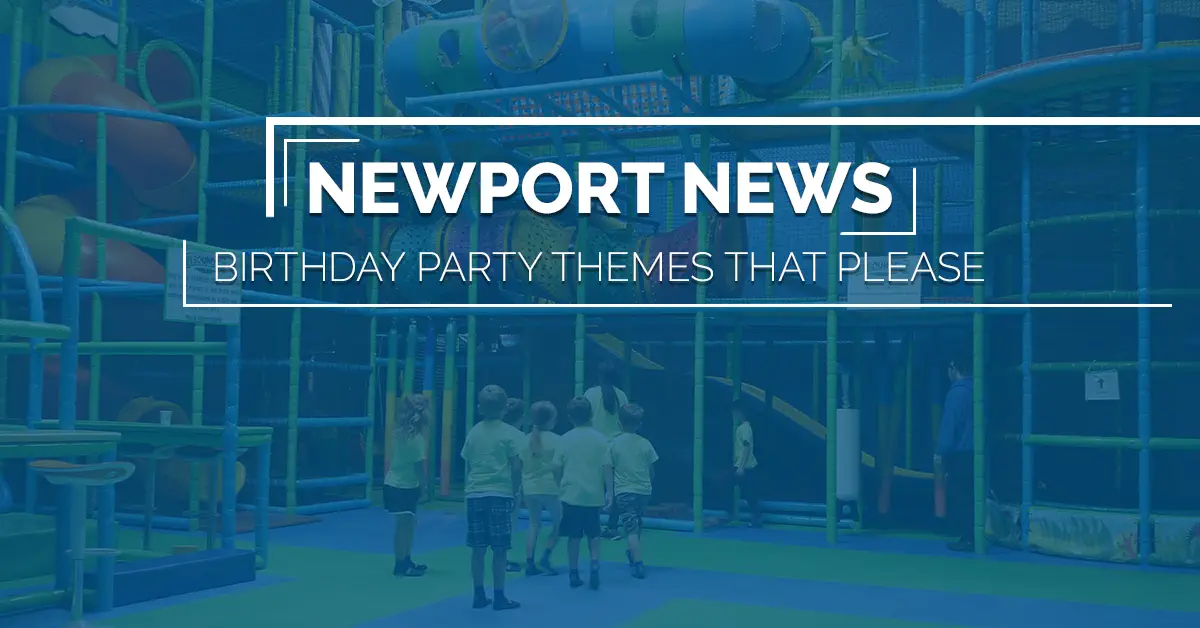 We know that you have many options when it comes to choosing a kid's party venue for their birthday. With so many options for hosting your kid's birthday party, it can often be difficult to narrow down the list and pick just one location. But in Newport News, there is no better place to host your child's party than at Rebounderz. Rebounderz combines active fun with controlled activities for a stress-free party for parents, and tons of fun for kids. In addition to having tons of jump time, you can schedule your kid's birthday party to be held in one of our five private, themed rooms. Take your pick for a birthday bash your child will never forget.
Rock n' Roll
If your child likes music, then don't miss out on the Rock n' Roll private event room at Rebounderz Newport News This room is full of fun, musical based decorations and allows for a theme that is sure to wow. Consider holding a sock hop themed party or 80s rock party, where all the kids can dress up and come jump at Rebounderz.
Marvel
This party room is regularly in high demand, and that probably isn't a surprise to anyone. Any kid, girl or boy, is sure to love superheroes, and Marvel characters are a great addition to any party. Full of amazing Marvel art ranging from The Avengers to Spiderman, there is sure to be a superhero on the walls that everyone loves. Let the kids jump in the jump arena and then come back to the private room for pizza, cake, and presents. Send guests home with an action-packed goody bag full of Marvel toys and treats.

Fashion Boutique
For the girly girl in your life who wants to play at Rebounderz Newport News, but still loves everything pink, the Fashion Boutique party room is sure to please. Let the kids play to their heart's content on all the attractions, and then come and spend time having pizza and cake in the Fashion Boutique room. Decorated with dresses and classy details, this room is sure to perk all the girls up and let them have fun with their imaginations.
X-Box Room
For the gamer in your life, there is no better party plan than an afternoon at Rebounderz Newport News with the X-Box Room. Not only do all the party goers get to play on all the trampolines, but they also get access to multiple X-Box stations in a private room to play after burning off energy. This room also has an X-Box Kinect to keep the fun rolling for hours.
Arena Area
Lastly, you can opt to have a private party near the jump arena itself. If your kid's birthday party is all about Rebounderz all the time, this is a great place to be able to watch all the play and still have a space the guests can come back to.
Here at Rebounderz Newport News, we love hosting kid's birthday parties and are all set to help you plan the perfect day for your child. Contact us to book your child's next birthday party today!