Summer Birthday Party Ideas for Your Kids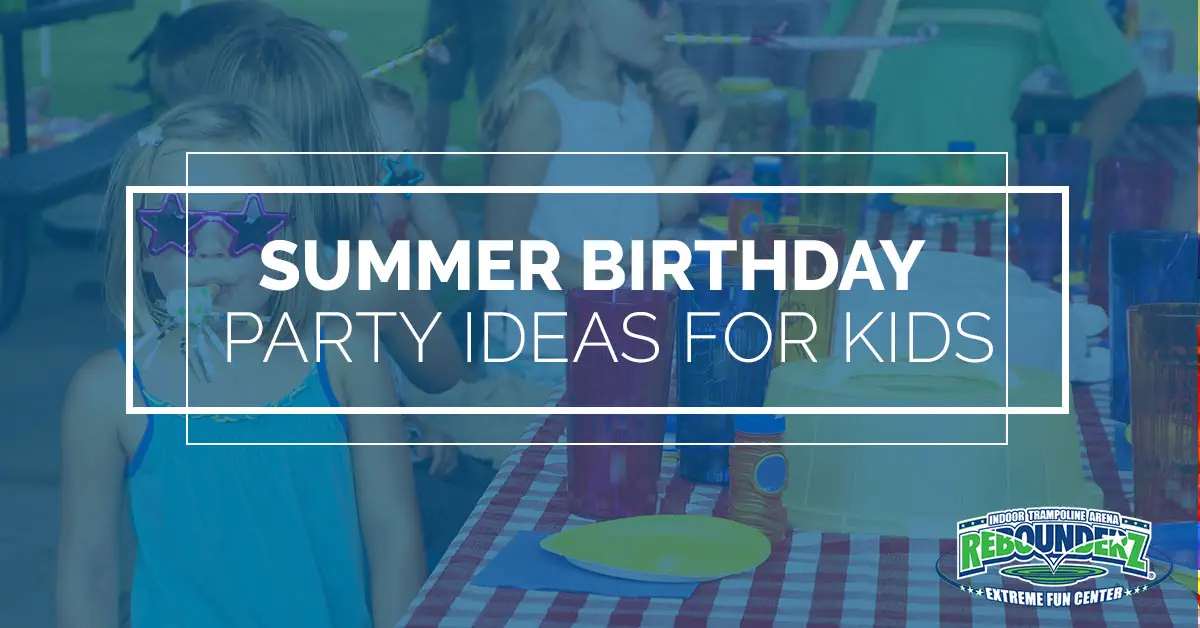 Summertime is the time of year where all parents are searching the deepest depths of their brains, Pinterest, and parenting magazines for any ideas on how to keep their kids entertained. While a few months off of school offers the opportunity for families to bond, travel, and explore the out of doors, it is also a time when kids get bored. That is where the competition begins! During the school year, a weekend birthday party at your house that features a cake and ice cream and maybe a sleepover is perfectly acceptable. However, during summer vacation, that's a typical Tuesday and you have to step it up for a birthday party celebration. So, we have compiled a list of fun kid's birthday party ideas that are sure to delight, even at the end of summer (cool parenting tip: all of these ideas double as a back-to-school party or just a family weekend together!).
Science-Themed Birthday Party
Science-themed birthday parties are gaining in popularity over the last few years and kids love them! Perhaps it is the fact that their natural curiosities are stimulated or maybe it is the cool experiments that result in delicious party treats! For a large party, you can contact a professional science party company to host it for you, or for a smaller crowd or to save some money, you can look up some fun kid-friendly science experiments that you can lead the kids in. Decorate the party as a science lab and the guest of honor can play mad scientist to their heart's content.

Camp-out or Lock-in
You've probably done both at some point in your child's life, but anything that is centered around your child instantly becomes a little more special! You can camp out at their favorite camping spot, in your backyard, or if weather dictates, you can even build a giant fort in your living room to house your family and their closest friends. Spend the day doing your child's favorite adventure activities with their friends — hiking, insect scavenger hunt, swimming, or fishing — and spend the night making delicious treats and telling ghost stories! For a lock-in birthday party, contact your kid's favorite local activity site and ask if they host lock-ins. A lot more places than you think do. You can let your child invite all of their friends and let them explore the activities of their choice for the night!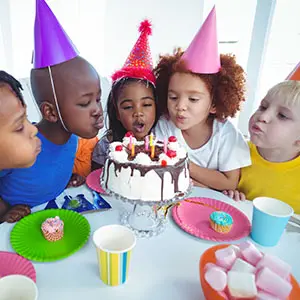 Rebounderz Trampoline Park
If your child has a lot of energy and a ton of friends, hosting a party at your house or taking a bunch of children to the mountains for the weekend may not be your idea of a good time. If that is the case, a trampoline park birthday party is a major hit with kids of all ages! These birthday parties include hours of entertainment and physical activity that allow all the kids to go home completely exhausted, which will make you the neighborhood hero! Additionally, if you host your birthday party at Rebounderz Trampoline Park, you get a party planner and a host who does everything for you! From setup and decorating, to keeping the party flowing, and then cleanup, you won't have to worry about a thing!
If you have been so caught up in finding day-to-day activities for your kids over summer break that planning an end of summer birthday party seems impossible, contact us at Rebounderz of Grand Rapids. We provide a day full of fun for your guest star and we take care of everything (except the cake and gifts!). Your birthday party includes access to the trampoline arena, arcade, and many more activities. Party rates available for your guests. Call us today to book your party date!