Throwing A Kid's Party Without Losing Your Mind-Part 3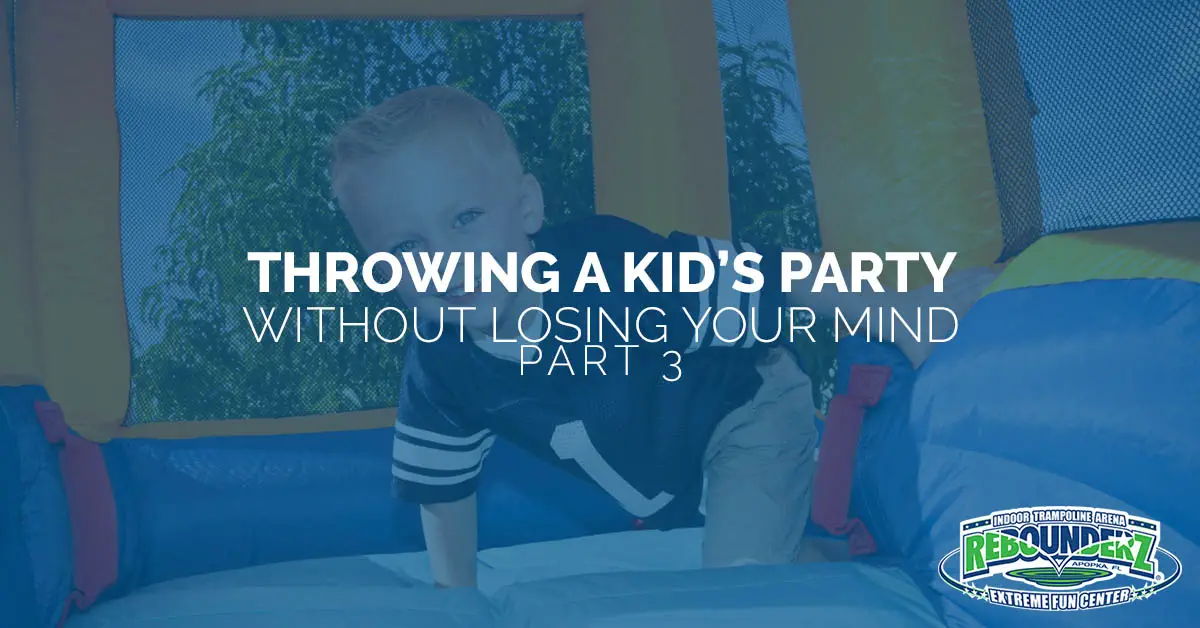 Perspective can be a funny thing sometimes, especially the differences between adults and children. An adult might be planning their kid's birthday and start thinking, "I remember the Hendersons throwing that amazing party last year with the bouncy castles, the rodeo clown, and the catered BBQ. If I don't do that for my child, everyone will know I'm a failure." A child, on the other hand, is probably thinking, "I hope the cake is good again this year."
If there's one thing that's true, regardless of age, gender, or country of origin, it's that human beings like to make things more difficult than they need to be. You child's party doesn't need to have the same level of complexity as a military operation. During the last few days, we've shared some tips to help make things run a little smoother. Keep reading for the third part of our series on throwing a good party without losing your mind.
You know how busy family life can be, and how quickly your calendar can fill up. That's true for most other families, and that's why when you're looking at a date for the party, you want to plan well in advance. We recommend picking a date that's between three weeks to a month out from when you send the invitations. If you schedule too soon, you run the risk that your guests will have already made plans. But if you schedule too far out, there's a risk that your party gets forgotten about.

Keeping track of RSVP's is easier than ever. Do a quick search online and you'll find a number of sites you can use to handle every aspect of the invitation. You can send the invitations out digitally, track who is and isn't coming, and see if your invitation has been read. Also, you can include maps and driving directions, and have a convenient forum where people can ask questions. Best of all, you can check it on your smartphone whenever you want.

Regardless of whether you're having the party at home or at a venue, easy setup and clean up should be the name of the game. Put all of the party gear in a plastic bin or in the same location, so that on the day of the festivities, you're not looking everywhere for your stuff. Fill up goodie bags ahead of time. You can keep things convenient and environmentally responsible by ordering biodegradable party supplies.

Food is one of the most important (and fun!) aspects of a party. You'll want to make sure all of your guests have plenty to eat and drink. But diversity is the spice of life, and that's why it's a good move to offer a few different dining options. Nuts, fruit, vegetables, crackers, hummus, and popcorn are all excellent snacking options.

Speaking of food, more kids than ever have some form of dietary restriction. Kids with nut allergies, dairy intolerance, and gluten issues are commonplace, and nobody wants to go to a party where they can't eat anything. On your invitations, ask guests to let you know about any food restrictions, then plan out the menu accordingly.