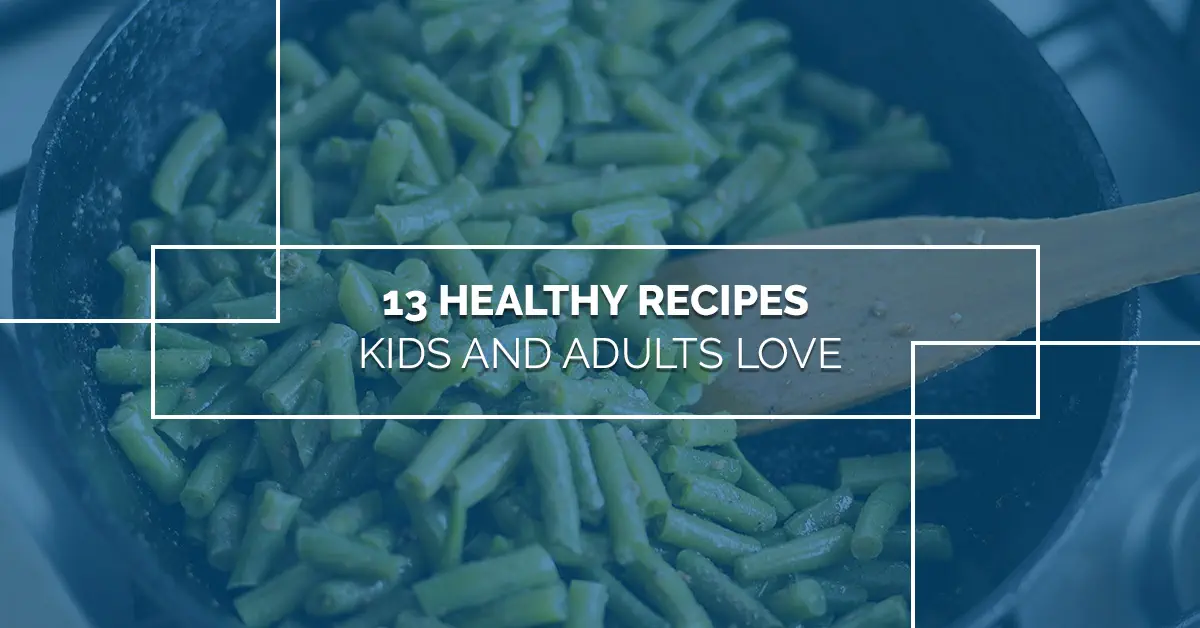 Here at Rebounderz in Rohnert Park, we try to make health and fitness fun for the whole family. We know how tough it can be to get your kids to eat right, so we've gathered some of our favorite dinner ideas that your whole family will get excited about. There's no better way to build up an appetite than some trampoline fun, so come on over to Rebounderz and get to jumping today!
-Chicken Fingers and Green Beans with Tahini Sauce
You can spruce up this kid's menu favorite with a side of healthy green beans. The savory-sweetness of the tahini and tomato dipping sauce adds another level of flavor that speaks to an adult's palate, while not being so intense to scare off kids who aren't excited about new foods. Bake the chicken fingers instead of frying them to make a less greasy yet still delicious dinner option.
-Ham and Cheese Pizza
Who doesn't love a good hot ham and cheese sandwich? A fun twist on the lunchtime classic, making a ham and cheese pizza is sure to be a crowd pleaser. For some extra deliciousness, add some leafy greens and julienned apple slices. Not only do they add extra flavor and nutrients, it will set your pizza apart from the typical frozen or delivered fare. Apples on pizza? Trust us, you're gonna love it. While we like to add a crisp Fuji apple, you can switch it up to match up with your family's apple of choice for a wide range of flavor and texture.
-Turkey and Swiss Sloppy Joes
Forgo the traditional red meat with this new take on Sloppy Joes, replacing hamburger with some lean turkey. Kids will love the melty swiss cheese seeping out from the sides of the bun. Throw in some spinach and red peppers for a little bit of extra nutrition and subtle flavor to really knock it out of the park. Use a white sauce instead of the barbecue-esque sauce found in the original to bring it all together.
-Fresh Corn Cakes with Summer Salsa
If you're looking for a vegetarian option that everyone will enjoy, look no further than these speedy and delicious relatives to the pancake. Top it off with a delicious salsa made up of peppers, mango, and other fresh produce to give a wonderful flavor with a satisfying crunch. Take a family trip to a local farmer's market where everyone can choose an ingredient of their own to add to the salsa to make this an all-inclusive dinner activity. Depending on your family's tolerance for spicy foods, the heat levels of the salsa can be adjusted to your tastes. Play around with different toppings for the corn cakes and we think you'll see just how adaptable these little flapjacks can be.
-Chicken Spaghetti
Kids love chicken. Kids love spaghetti. Put them together and you have a delightful meal that's sure to please. Swap out the store-bought sauce for a homemade one that only requires a few ingredients to avoid needless sodium and other additives. A little bit of freshly grated parmesan brings this plate together and you have a meal that takes less than ten minutes to prepare. Quick and tasty? Sign us up!
-Mini Bow Ties with Bacon, Peas, and Carrots
It can be quite the task to convince your little ones to eat their peas and carrots. When you toss them in with some delicious bacon, it gets a little bit easier. You can bring it all together with some mini bow tie pasta for an entrée everyone can get behind. Swap out the peas and carrots with some other veggies for one of the most versatile dinners around.
-Egg and Toast Cups
Whether you're trying to start the day off right or you're having a fun night of breakfast for dinner, this is a fun all-in-one dish you're sure to enjoy. The best part is, other than the egg and toast, this dish is totally customizable. Spinach, chives, bacon, ham, and broccoli all make for great additions. Let your little one toss in the ingredients they want to eat so they can be more involved in the cooking process. You never know when a kid might catch the cooking bug!
-Ham and Swiss Egg Sandwiches
For a quick breakfast perfect for kids on their way to school, all you need is ham, an egg, an English muffin, and a cheese of your choice (swiss or gouda are two of our favorites). This is quick to prepare and easy to eat on the go, which will help you make sure your kids aren't missing the most important meal of the day. These are especially good on cold mornings, as it will help them warm up after dealing with frigid temperatures outside.
-Tomato-Basil Soup
Everyone likes a classic grilled cheese with a nice bowl of tomato soup. Try out a homemade recipe with fire-roasted tomatoes, red peppers, and some herbs and spices to break away from the canned standard tomato soup. Try dipping some cheesy French bread for a fresh take on this classic dish.
-Chicken with Pepperoni-Marinara Sauce
Pepperoni pizza is a delectable treat kids and adults love. When you take pepperoni, marinara, and mozzarella, and pile it on top of some chicken, you get a dinner that really stands out. Since the flavors are familiar, even the pickiest of eaters will be convinced to give it a try. This dish is incredibly maneuverable, allowing for a ton of customization options to add veggies to put the finishing touches on a wonderful dinner.
-Waffle Sandwich
To really mix up the standard fare, you can make a wide range of sandwiches feel totally fresh by replacing the bread with waffles. Kids love waffles, which means you'll have a bit more freedom with the contents you put within. Try whole wheat waffle batter for an option that is a bit healthier than your basic freezer aisle waffles.
-Chip-Crusted Fish Filets
This is a great option for kids that seemingly only want to eat fish sticks. Instead of the common ones you'll find in the freezer, opt for some fresh cod from your grocery store's fish department to avoid unnecessary additives found in frozen food. Whether you choose to coat them with salt and vinegar chips or you go with some basic original flavor potato chips, your kids won't want to go back after they've tasted that satisfying crunch.
-Chicken and Bean Burritos
This doesn't just apply to burritos, as you can use this combo in everything from tacos to nachos and everything in between. Instead of refried beans, go with the healthier black beans, which are more flavorful anyway. Add some freshly made salsa for nutritional veggies and some extra flavor. For the grown-ups, and more adventurous kids, add in some jalapeños to give them a bit of a kick.

There are many other delicious and healthy recipes out there that both kids and adults will enjoy, but we hope this gets the ball rolling for your dinner plans. When you want to work up an appetite, why not come over to Rebounderz in Rohnert Park? We have the safest trampoline park around and you can test your talents on our awesome Ninja Warrior course. We hope to see you jump in soon!