Our Ninja Warrior Course Can Inspire Imagination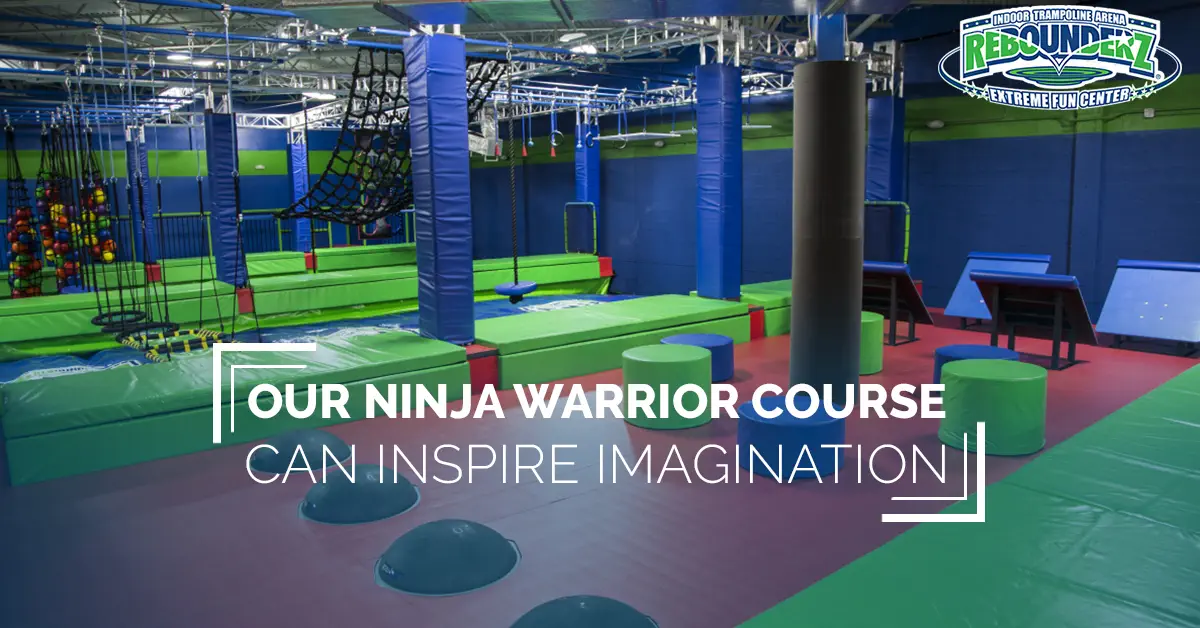 At one point in time you must have thought it would be cool to be a ninja. Whether you thought of it as a kid watching Teenage Mutant Ninja Turtles or when you were older, watching movies like Mortal Kombat or American Ninja. Ninjas are undoubtedly cool, that opinion doesn't change from when you are child to when you've grown into an adult. Ninjas are stealthy, quick, and can handle themselves against dark and evil forces — why wouldn't you want to pretend to be that! The best part of being a ninja is that you hone your skills, face your challenges, and triumph over them.

At Rebounderz, we offer an attraction called the Ninja Warrior Obstacle Course. In the course, your kids can train like little ninjas and test their endurance. The Ninja Warrior course, is inspired by the television show, American Ninja Warrior. In the show male and female contestants compete and try to finish challenging obstacle courses. Whoever completes the course in the least amount of time, is crowned the winner. Though our contestants at Rebounderz don't win money, they have the ability to compete against their peers and finish our obstacle course.
At the Ninja Warrior course we provide kids the opportunity to test their skills, patience, and ability to overcome their challenges. The course is meant to encourage children to participate in physical activity. Though the course is fun for kids, it also can be considered an exercising tool. The course itself takes a lot of energy and a little bit of sweat to complete. Because of this, your little ones can simultaneously workout and have fun at the same time.
While they are enjoying their time trying to complete the course, they also can be utilizing their imagination. At its core, the Ninja Warrior Course is designed to be fun, challenging, and encourage children to use their imagination. For example, they can imagine they are a young ninja warrior, training to defeat dark forces. Even if they aren't imagining themselves as ninjas-in-training, the obstacle course is provoking your kids to use their imaginations and creative skills, which is exceptionally healthy for them developmentally.
Imagination is an important skill to develop because it involves the creation of new ideas. Though these ideas aren't scientific, they are still valuable. When a child uses their mind to create new ideas and perceptions, they are using brain functioning which is helpful for brain development. By exercising their brain activity as children, later in life they will be able to formulate bigger, more effective ideas. By developing imaginative skills when they are younger, they will later be able to create useful ideas and implement them in their daily lives.
If you would like to encourage your child to exercise, have fun, and use their imaginations, Rebounderz is perfect! Your child can not only play on our trampoline arena, but climb through our Ninja Warrior Course. If you would like to encourage your child to be imaginative and active, stop by your local Newport News, Rebounderz! See for yourself the benefits an indoor trampoline park can give you!