A Tired Teenager is a Happy Teenager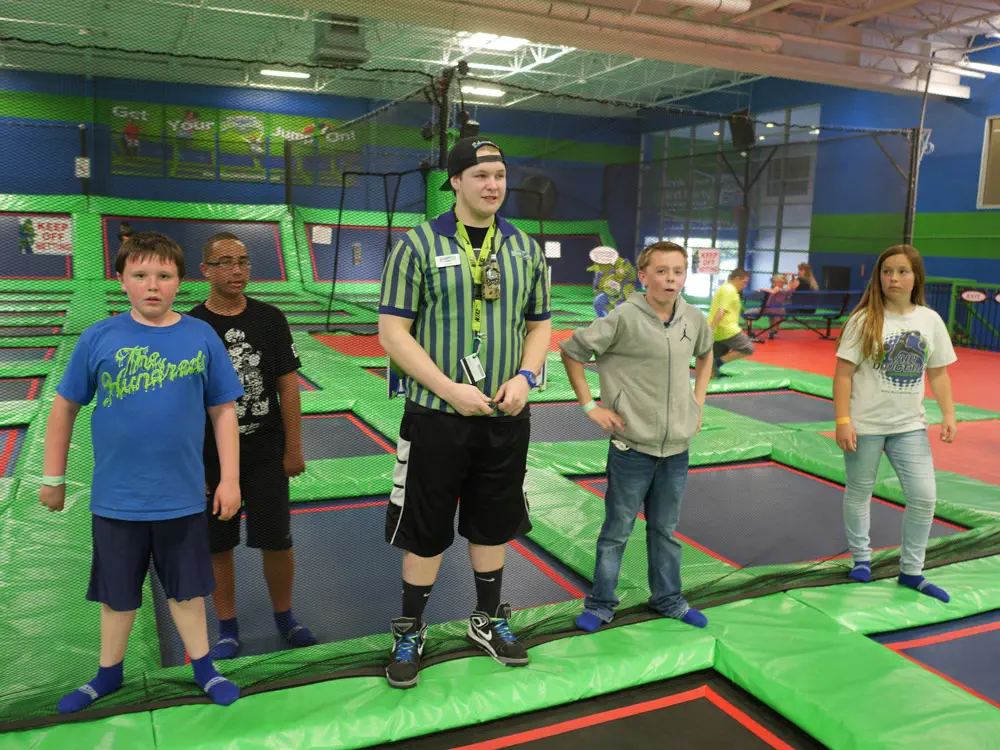 Teenagers can be hard to please. They want to be with their friends and have fun, but you want to know where they are and what they are doing. Finding a family compromise can be the key to harmony. Rebounderz Indoor Trampoline Arena has a great program that can please both teens and parents.
"Get three hours of jump time, two slices of pizza, and a drink for the bargain price of $25"
Teen Night Frenzy | Live DJ
This program is sure to make you feel that your teen is safe while they are having tons of fun with their friends. We serve Sonoma County and Marin County, as well as San Francisco, so they will be sure to make some new friends too and broaden their horizons.
For three hours on every other Friday night, Rebounderz comes alive with a live DJ spinning tracks your teens will love. Your teens, between 13 and 17 (suggested ages), will enjoy the DJ music and club lighting, and your teen will have a chance to be active too. Jumping , climbing, and hanging out with their friends, will give them an outlet for their energy.
We offer group rates for Glow Group too! Get three hours of jump time, two slices of pizza, and a drink for the bargain price of $25. For groups of 10 and more, we'll reserve your space and everyone gets a glow stick so they can find each other easily.
Ninja Warrior Course
Our newest feature, our Ninja Warrior Course, is also great for teenagers. With obstacles ranging from giant nets, ramps, jump pads, swings, and climbing tasks, this is the funnest activity to ever hit Marin County! Kids of all ages and abilities will find this feature fun, exciting, and challenging.
Our All Access pricing is good for the Ninja Warrior Course, so try it for it for the whole day for just $19.00 Monday through Thursday, and on the weekends, it is just $22.00.
Call and book your all-access jump time today!