Ninja Warrior Course Means Fun and Challenges!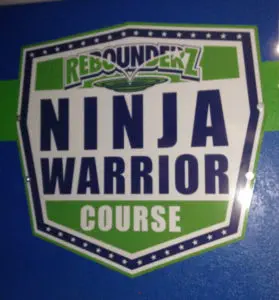 Rebounderz Indoor Trampoline Arena in Rohnert Park now has a Ninja Warrior Course! After months of anticipation, we are so happy to share with the public our new Ninja Warrior Course.
This multi-faceted obstacle course offers fun, physical and mental challenges. Gather your family and friends, and head to Rohnert Park for a great time.
Friday to Sunday you can get an all-access pass for 90 minutes for just $22.
You can also buy a pass for just the Ninja Warrior Course for $16 for 60 minutes Monday to Thursday and on the weekends, the Warrior Ninja Course only access is just $17 for 60 minutes.
---
Test Your Strength
Whether you are working toward conquering the Ninja Warrior Course itself or using it as a way to cross-train, we know that strength is a key component to training. Every track star needs to have upper body strength also in order to pump themselves across the finish line!
The ropes and doors require great upper body strength to hold onto them. Of course, if you fall off, you'll land on the soft landing pads below so you'll still be having fun.
The rope swing will also require strength to hold on to while you swing from one place to the other.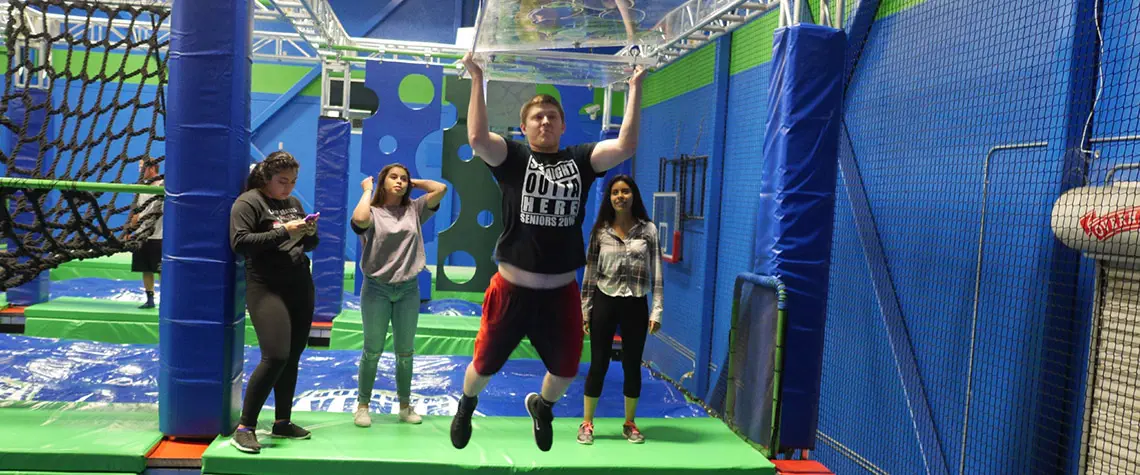 Test Your Agility
Agility is the ability to be quick and graceful. Balance and speed are key factors in agility and you'll get to test and improve your agility on the Ninja Warrior Course at Rebounderz.
The cargo net obstacles require strength and agility.
When you hop, skip, or jump across the lilypads, you'll be testing your agility. Don't fall!
The balance beam element will also challenge your agility, along with your balance.
Level Up!!
The Ninja Warrior Course has three lanes of increasing difficulty. As you practice and get better, you will be able to do more and more of the course! Do it all or perfect one lane at a time. There is something for everyone (everyone over 44 inches).
Have Fun!
Besides taking advantage of our all-access Ninja Warrior Course only passes, you can also plan a birthday party around the Ninja Warrior Course. For kids, teens, or adults, we offer Ninja Warrior Course birthday packages. We also offer corporate team-building events that are great for moral. The corporate event includes a professionally facilitated work session too.
Rebounderz in Rohnert Park is a great place to come. We have visitors from all over Sonoma, Napa, and Marin Counties. You could even make a day of it from San Francisco! Join us for some bouncing good fun!