Budget Birthday Planning Tips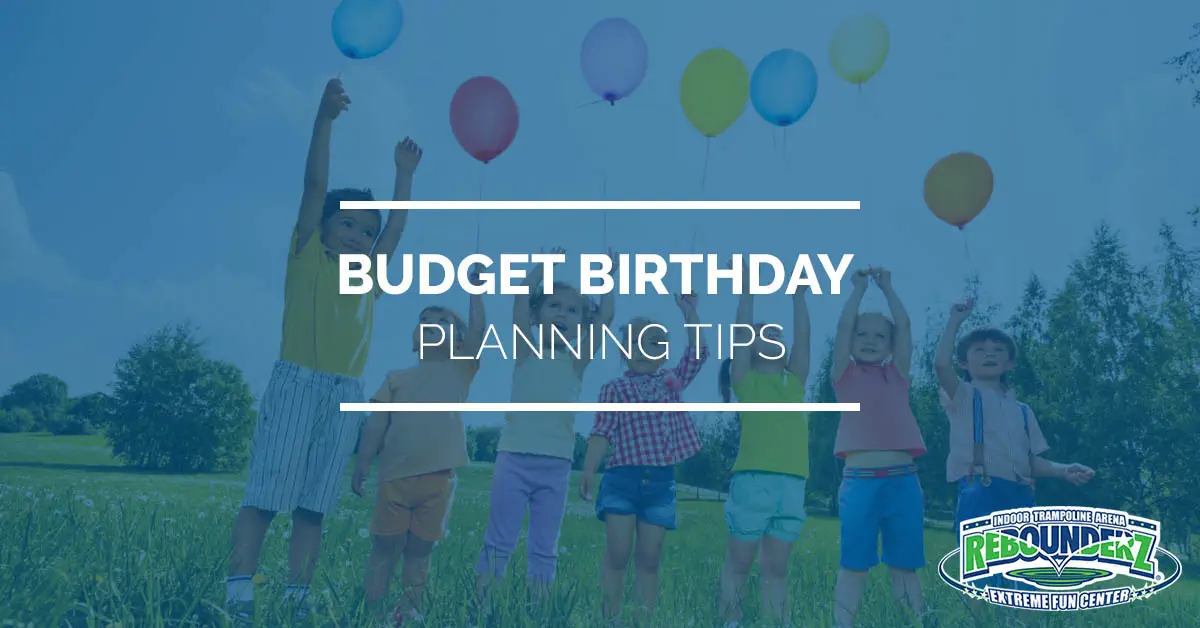 It's true across the board that every parent wants to provide a great kid's birthday party. What's also true is that not all of us are made of money and, as a result, we sometimes need to get a little creative. We get it, sometimes it can feel like you're competing with other families, but the truth is, all your children want is a cool party, and a cool party doesn't have to be expensive.
The good news is, you don't need to throw a party worthy of a Kardashian. All you need is a lot of creativity and a little persistence. Keep reading, and we'll share a few tips to help you throw an amazing bash while still keeping costs low.
When you schedule the party is important, particularly the time of day. To cut down on food costs, we like booking the celebration between 2-5 in the afternoon. Your guests will have already had lunch, so minimal snacks and drinks should suit everybody just fine.

Since your child's birthday party takes place at roughly the same time every year, don't let yourself fall into the trap of running around at the last minute spending too much on supplies. Dollar stores and dollar bins at retailers like Target are great places to pick up discounted decorations and small toys to use as party favors.

Speaking of party favors, if your child came home with a goodie bag filled with treats you don't want them to eat or toys they're not interested in, save the contents for pinata filling. A little searching online will show you lots of pinatas selling for less that $20, and you'll have an activity and take-home treats in one.

Beware getting hosed on pricing in party supply shops. In many of them, you can find candy sold at the "low" price of 5 pieces for $1. Head to your local big-box store and buy a bag of minis instead. You'll get more and end up paying less.

Along similar lines, one of the more insidious traps you can fall into at party shops is impulse buying stuff you don't need. Instead, buy the bulk of your supplies online. You can get exactly what you need, and you'll likely pay far less for it. However, place your order well in advance so that you have time to address any potential problems.

There are still some parents who live in the 20th century and send out expensive invitations by mail. We think that's a complete waste of money, considering there are websites out there that allow you to email invitations for free. You can often include maps and directions to the site of the party, and keep track of who has and hasn't RSVP'd.

Don't feel like you need to have gourmet baking skills for your child's cake. To save time and money, use a box mix, but substitute water for buttermilk. As a result, you'll have a cake that's a little less sweet, but much firmer. For frosting, you can whip up a yummy buttercream frosting using unsalted butter, milk, confectioner's sugar, and vanilla. The end result will blow away the kids without blowing away your finances.