Choosing the best corporate event venue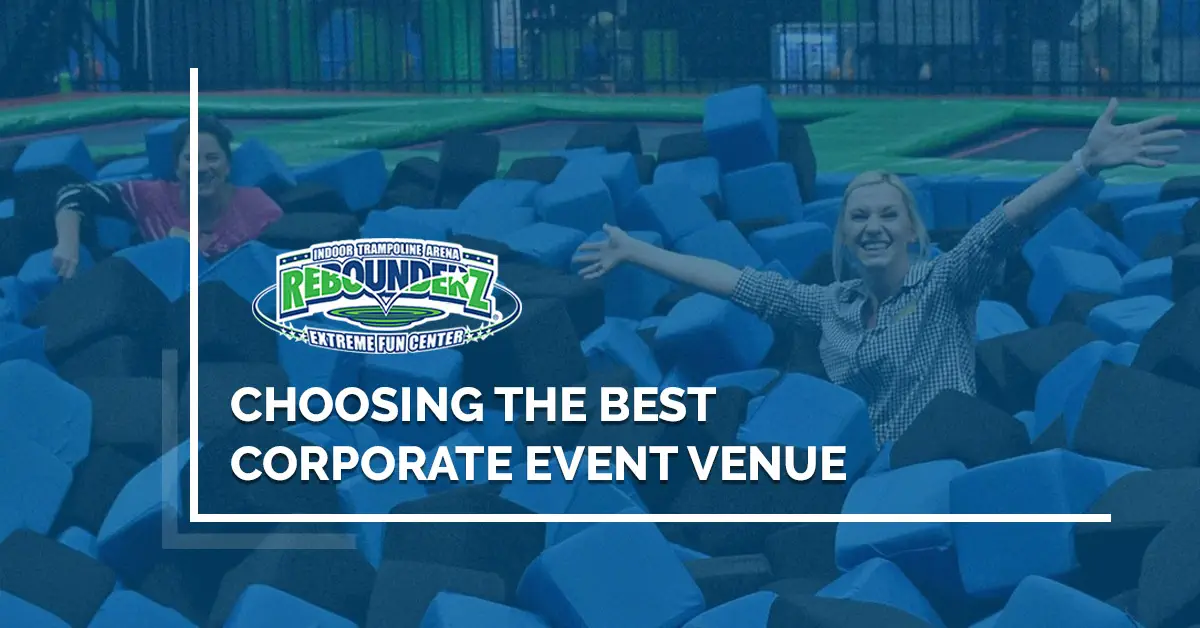 To start, let's acknowledge that there are a lot of corporate events, that's why there are so many corporate event venues that say they are the right choice for you. There really is no perfect venue for every single event. The answer to the question of what is the perfect venue is, it depends. That's not very helpful. So here's some food for thought that might be a little more useful for you and your event planning team.
What is the purpose of your corporate event?
Corporate event is a pretty broad term. It includes: Extravagant launch parties to introduce new products to market; annual celebrations where the whole corporate office gathers for a holiday party or annual founder's day event; parties to celebrate the quarterly or annual success of a sales division, or the entire nation-wide sales team; a retirement party, team building event, or departmental celebration. We could go on, but we think you get the picture.
Certainly, you wouldn't choose the same venue, or the same type of entertainment or activities for an annual company-wide holiday party as you would for celebrating a division of the sales department that met its quarterly goals. At least, we don't think you should.
What is the size of your event?
Are you a small business with fewer than 50 employees. If so, you're in luck. You are going to have a lot more options to choose from than a company with 100, 500 or 1,000 employees. A company with 50 employees can celebrate just about any event at a restaurant or at a local theme park or arena like Rebounderz Trampoline Arena in Lansdale. They also have a whole host of outdoor venues to choose from. They can rent a ballroom at a hotel at a reasonable price for that number of people, and maybe even set up tents in the CEO's backyard for an elegant evening event.
If you are a large company, but are planning an event for your sales team, senior managers, or an intra-departmental event, you've also got a lot of choices. For team building events, one of your best choices is a sporting arena of some kind. For instance, at Rebounderz our event planners can help you organize team building activities that are entertaining and effective. Most of us have been to those team building events where everyone participates because they have to, not because they want to. At Rebounderz, your team will want to partake in team building exercises. They'll have a lot of fun and come away having built new bonds with their coworkers.
Who is attending your event?
If you are celebrating the launch of a new product, your attendees may include investors, analysts, members of the press and other people who may not necessarily want to jump on a trampoline or play dodgeball at your launch party. But your engineers and marketing team may love that. So, why not consider throwing a special event just for the people who have done all the hard work to bring your new product to market? We'd be the perfect place to throw that party.
Is your event going to include spouses and families? Think twice before planning a fancy event at a hotel with live music, alcohol and dancing, if you are including families on the invitation list. If people bring their children to an event like that, neither they nor their kids are likely to have much fun. There are a lot of family-friendly venues to choose from, stick to those for this type of an event.

How much time do you have for planning?
An event at a fancy hotel or similar venue takes a lot of time to plan. The process of finding and booking the right venue sometimes has to begin a year in advance. That's right, some venues book their spaces a year in advance. Some have even longer wait times than that! If you are already planning an event that is more than a year out, great job! We're impressed. But, we know that most companies, especially small businesses, are too busy to have someone assigned to event planning that far in advance.
Do you have someone dedicated to finding and booking the entertainment, managing the budget, choosing the food and type of service, picking décor and fussing over valet parking and other issues? We're guessing that you probably don't. To avoid taking someone away from their real job so they can focus on these things, choose a venue where the fun and entertainment are baked in. A venue where the entertainment and activities are already in place, where the décor is standard, where menu choices are easy, and where there is plenty of free parking, is going to be your best bet. Rebounderz in Lansdale checks all of those boxes.
Make it fun
Whatever type of event you are having, and wherever you decide to have it, just make sure it is fun. We don't know many people who actually enjoy stuffy, sit-down dinners, where they have to dress to impress and listen to speeches by board members and executives. Maybe those kinds of events are necessary sometimes. But, we think that more often than not, a fun event that includes families, is going to be much more successful and make your team much happier. An event that shows how much you appreciate your employees, rather than an event where your executives are patting themselves on the back, is always a winner in our book.
Give our event planners a call to learn more about all of the corporate event options we have for you here at Rebounderz. We're pros at this, and can walk you through all of your options. We can make recommendations. And, we'll be here the day of your big event to make sure everything goes smoothly and that even your event planner has a great time. You event planners out there know what we're talking about. See you soon!