Sacramento is a big city with a bustling downtown scene and a great foodie reputation. And when you're faced with one too many sunny days in a row, sometimes you need to find indoor activities to help keep you cool–so heading inside for some indoor fun is just what you need!
Luckily, Sacramento has its fair share of fun indoor attractions to help keep you sane when it's hot (or rainy) outside. There are some great inside activities in Sacramento that promise to provide more than just the same old air conditioning.
Rebounderz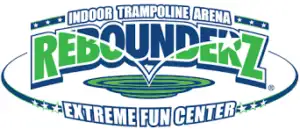 Rebounderz Sacramento is Sacramento's premier family entertainment facility. Rebounderz offers a variety of activities including trampoline jumping, basketball slam, and a challenging (but fun) Ninja Warrior Obstacle course.
There are a wide number of activities that are appropriate for kids of all ages and they can be as physically active as they want to be. At Rebounderz Sacramento, the whole family can take part in activities, from toddlers to adults.
Aside from the variety of activities and fun you and your kids can have, Rebounderz also offers a great membership program that can help you save money all while enjoying everything they have to offer. They also have a terrific summer camp program to keep your children engaged and active.
And let's not forget their parents night out, so kids can continue to have fun while parents can take some much-needed time to enjoy themselves with the peace of mind that their kids are taken care of!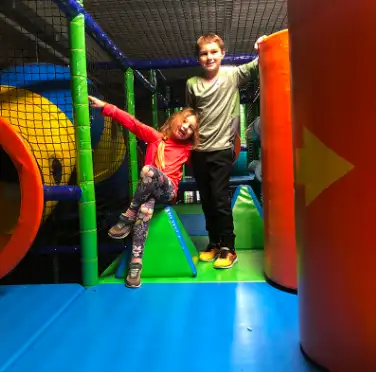 Activities Offered at Rebounderz Sacramento
Indoor Trampoline Arena
Toddler Trampoline Zone
Colorful Themed Climbing Walls
Air Pit
Basketball Slam
Extreme Dodgeball
Spin Zone Bumper Cars
Junior/Floor Warrior Course
Multi Level Indoor Playground
Jump Xtreme Tower
Indoor Arcade
Birthday Parties
Summer Camps and Group Programs
Pricing
Ultimate ticket: For $34.99, you can enjoy all day admission to all of the great activities offered at Rebounderz Sacramento, the all day pass also include 1 free 500-point arcade card, 1 free fresh popcorn and 1 free ice cold fountain drink
Premium Ticket: For $29.99, you can enjoy 2-hours of play time to all the activities offered
Basic Ticket: For $24.99, you can enjoy 1-hour of play time to all the activities offered
Or, they offer two membership options: $14.99/month for Basic, and $19.99/month for their ultimate unlimited.
Check out all of Rebounderz offerings!
SMUD Museum of Science and Curiosity

SMUD Museum of Science and Curiosity, or MOSAC, is Sacramento's newest Science Center. The SMUD Museum of Science and Curiosity is the perfect place to spend time with your friends and family.
MOSAC is filled with interactive exhibits, live demonstrations, and events for all ages. This place is an ideal community-gathering spot to meet new people, and have kids play, discover and learn, though it won't be the best option for kids looking to run around all day!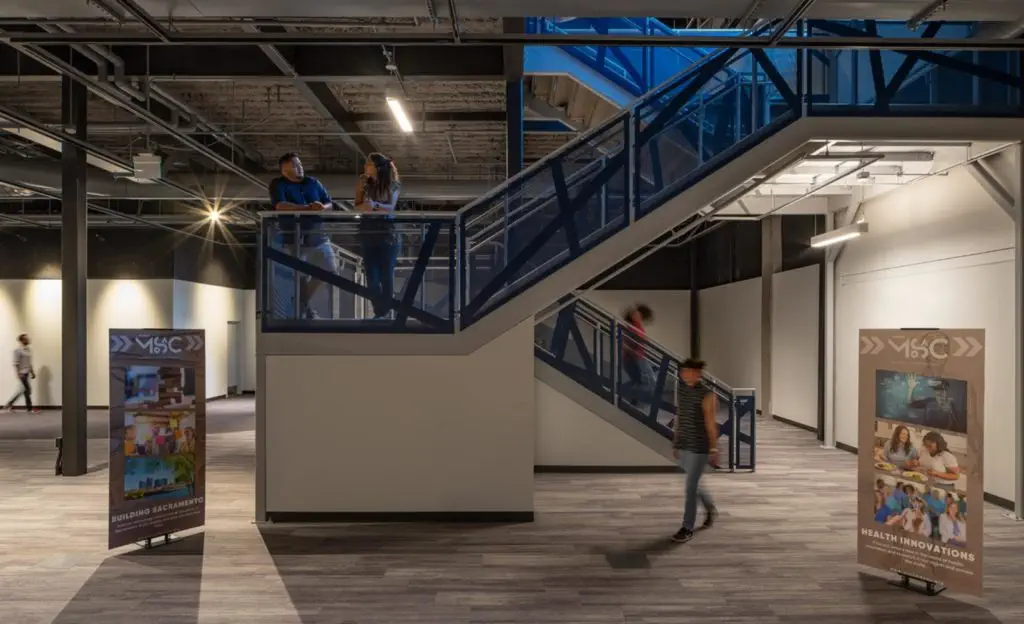 Activities Offered
Over 100 exhibits exploring themes on health, nature, water, engineering and space. Some exhibits are interactive and hands-on.
Planetarium
Theater shows
Monthly events
Pricing
Adults (ages 18+): $15
Youth (ages 2-17): $12
Toddlers (under 2): free
Seniors (ages 65+): $13
SeaQuest – Folsom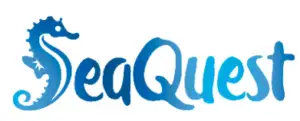 With exhibits and attractions available for kids of all ages, SeaQuest is the perfect place for having fun with the family. SeaQuest features activities for immersing kids in a complete adventure where they can touch, feed, and interact with animals coming from all around the world.
Kids can take selfies with snakes and other animals. Celebrating birthdays and special occasions at SeaQuest are unique and adventurous!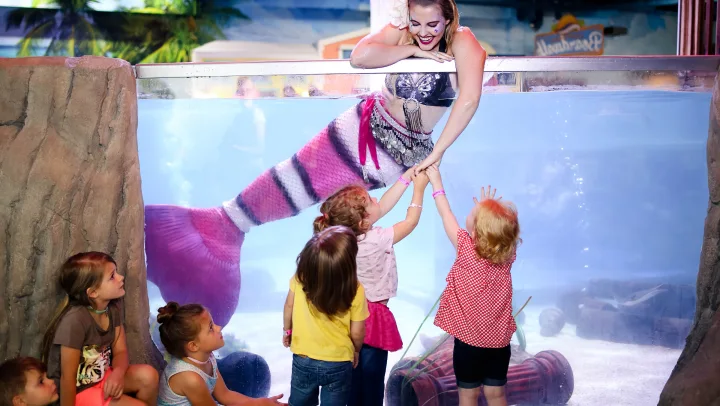 Activities Offered
Asian Otter Interaction
Sloth Interaction
Stingray Snorkel
Crested Porcupine Interaction
Fishy Kisses
Birthday Parties
Pricing
Children: $11.99
Adults, 12+: $16.99
55+, Military, and College Students: $14.99
Imagine Play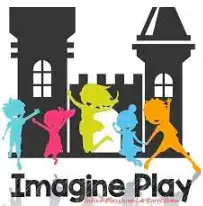 Imagine Play is a play space for kids where they can play together and learn in an environment that's safe and fun for all ages. Imagine Play offers a variety of activities, including arts & crafts, storytelling, games and more.
The children are able to work on their own as well as with each other using their imagination to create new worlds or create something specific from our materials. Imagine Play provides the tools necessary for kids to be creative while having fun!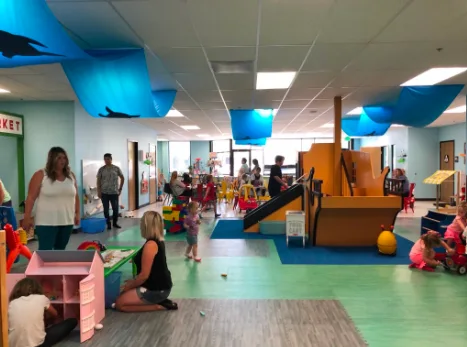 Activities Offered
Open play
Lending library
Distance learning camps
Learning pods
After school enrichment
Birthday parties
Pricing
$13.50 per child + 1 adult; one adult per family, extra adults are $2.50 each.
Babies under 1 year are free if accompanied with a paid sibling, otherwise ticket price is $
Comedy Spot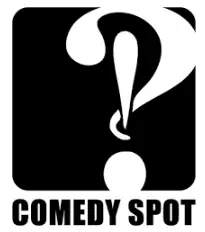 Comedy spot is the perfect place to give kids an early start at developing a sharp mind and a quick wit while having fun. This kid-friendly comedy is one of its kind. It helps kids to learn the art of comedy.
As an activity, Comedy Spot offers special youth Saturday workshops. During the workshop, kids learn performance techniques and take part in improvisational games within a fun, supportive environment. Parents are encouraged to watch and take part in making the performance a family activity.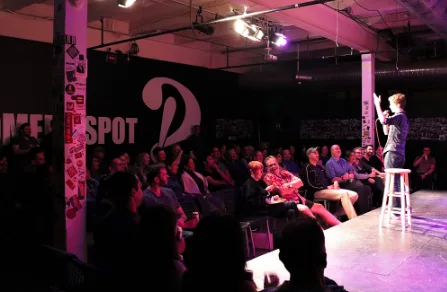 Activities Offered
Improv
Sketch
Stand-up
Film and video
Youth Classes (ages 9-13) in Improv and Stand Up
Pricing
Prices for their class can be found here. The Youth Improv Program starts at $45 per class.
Monster Mini Golf

Monster Mini Golf offers one-of-a-kind family entertainment. The living art and monster-themed décor featuring fun-loving, animated monsters with the luminescent glow of black lights guarantee the most unique golf experience to kids from the age of five.
The monstrous attraction features an 18-hole miniature golf course and adventure. There are also hi-tech video game arcades and monstrous prize centers, mini bowling, monster-themed laser tag, laser maze, light concessions, and more. Kids can have monstrous birthday parties and events at this facility.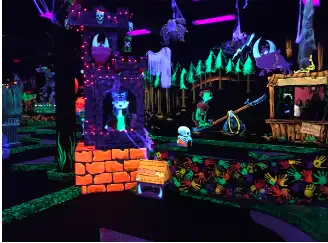 Activities Offered
Mini golf
Arcade
Laser tag
Virtual reality (VR)
Bowling
Lazer maze
Rope course
Atomic rush
Pricing
You can call the Rancho Cordova location at 916-294-0000 for ticket prices.
Urban Air Trampoline and Adventure Park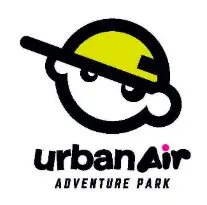 Urban Air Trampoline & Adventure Park is an indoor trampoline park where kids can jump, climb and play. This is the perfect place for kids who are always on their feet! They also have organized dodgeball leagues on the weekends, laser mazes for different ages and skill levels, mini golf and roller skating sessions for adults and kids alike!
Urban Air offers diverse activities to keep your kids occupied all day long such as bumper cars, virtual reality games, climber wall, sky rider, and so on.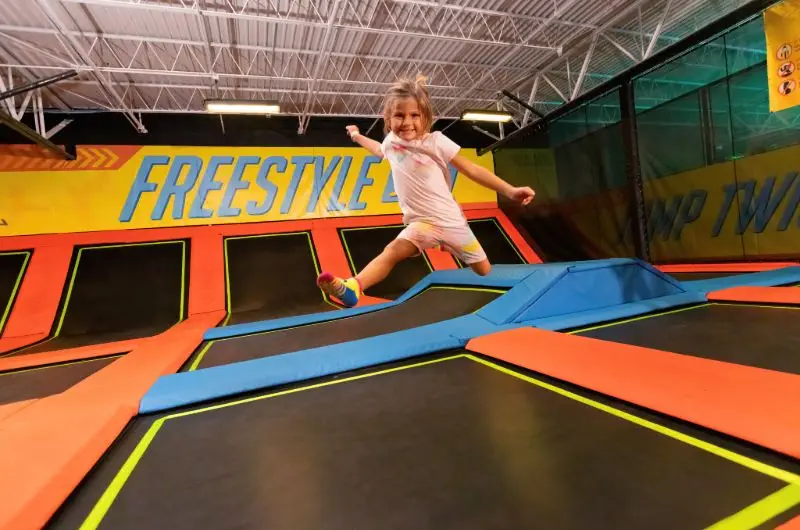 Activities Offered
Battle beam
Adventure hub
Climbing walls
Dodgeball
Trampoline arena
Dropzone
Rope course
Tumble track
Sky rider
Slam dunk zone
Bumper cars
Indoor playground
Warrior course
Pricing
Platinum: $30.99
Ultimate: $26.99
Deluxe: $20.99
Children under 5: $11.99
Sacramento Children's Museum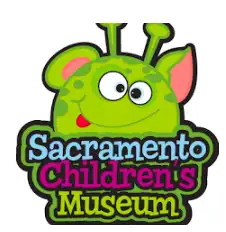 What is the great indoor place to take kids if it is not a children's museum? The Sacramento Children's Museum is designed to inspire children up to the age of eight to explore, discover and learn through interactive and immersive play.
Besides the exhibition, the museum offers experiments with balls in chutes to explore gravity, playing with pressurized tubes and artificial currents, painting, craft art activities, and other immersive exhibits.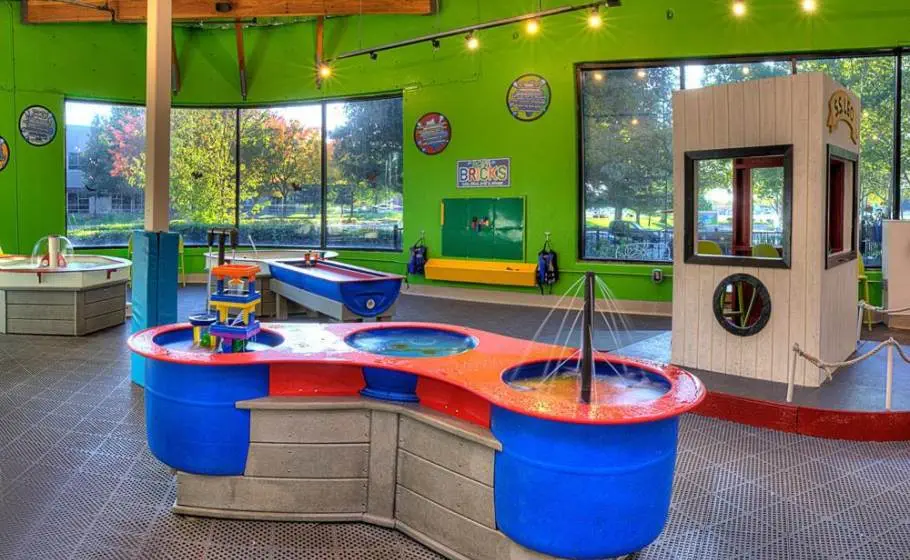 Activities Offered
Sensory play
Yoga
Summer camps
Private play parties
Exhibits
Pricing
Adults and all children over 1 year: $8.50
Over 60 and military: $6.00
Children under 1: Free
iFLY Indoor Skydiving – Sacramento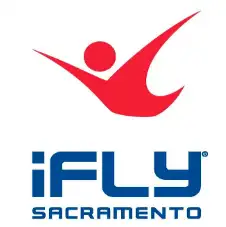 iFLY Indoor Skydiving has become a popular destination for families because it's an experience that both kids and adults can enjoy. iFLY is a great place to learn about aviation, with fun activities like helmet decorating and flight school.
Kids can also have fun trying out the wind tunnel or playing in the arcade games after their flight session is complete.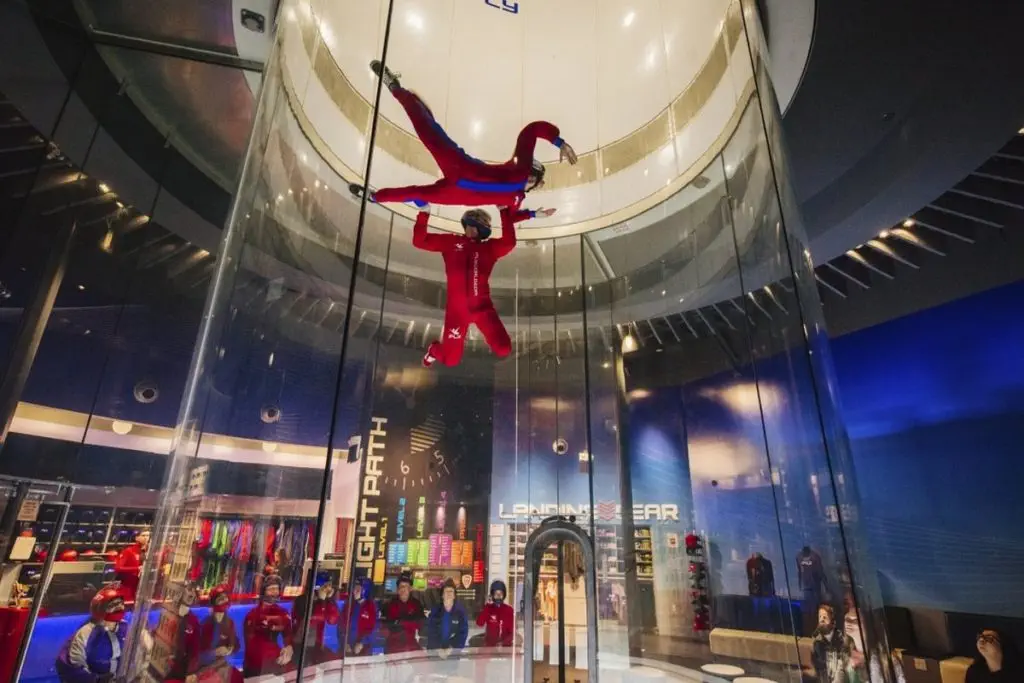 Activities Offered
Indoor skydiving
Flight school
Birthday parties
Corporate, social and private events
Pricing
2 flights: $84.99+
3 flights: $109.99+
4 flights: $135.99+
Enchambered: Sacramento Escape Room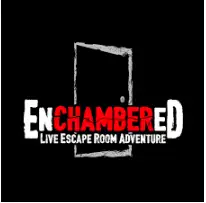 Visiting an escape room is such a fun activity to do with friends and family. Designed for kids at age of nine and up, Enchambered offers adventure, challenge, and thrill of being locked up in an escape room.
This type of family entertainment helps kids to be proactive, sharp-minded, and solution-oriented. Kids solve many mysteries, puzzles, and challenges to escape and become the heroes of the game. They need to piece the clues to find the way to open the door and escape the room.
As for attractions, kids have a choice between scavenger hunting, indulging in something suspenseful, or bordering on horror.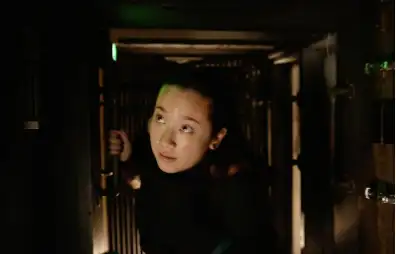 Activities Offered
Containment Breach
The Whispering Halls
Skull Witch
Trouble in the Toy Shop
Online Escape Rooms
Pricing
Pricing is dependent on the type of escape room experience. Click here for individual pricing.
Just For Fun Art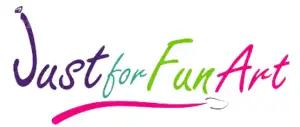 Just For Fun Art offers a great experience for fostering kids' creativity while having fun. The facility is open to kids from the age of five and up. What's fun here is that you can have your own private painting and art parties at the venue of your choice or at the Just For Fun Art Studio.
Just For Fun Art is a great idea for celebrating art-theme birthday parties. Kids will have colorful face painting and balloon twisting, henna, glitter tattoos, and much more.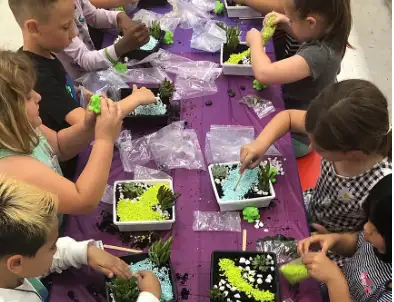 Activities Offered
Open studio
Creative art camp for kids
Balloon creations
Artis co-op
Drawing classes
Paint Nite
Art by mistake
Weekly events
Pricing
You can call Just for Fun Art for pricing at 916-468-2706 or check out their event calendar for further information
Top Place for Indoor Fun in Sacramento, CA?
If you are looking for fun indoor activities in Sacramento, CA that cover everything, look no further than Rebounderz! Rebounderz has what you need for family fun for all interests. With many great attractions to choose from, you can be sure that everyone in your group is going to have an amazing time!
At Rebounderz, they believe that there is no better way to spend quality time together than by having fun and being active! Or give parents peace of mind when they go out on a date night together while their kids stay and play!