Obstacle courses are the perfect family fun activity that tests your skills, strength, endurance, flexibility, and agility. Practicing these skills as a team is a great way for you to get active with your friends and family. Home to some of the best obstacle courses and ninja warrior courses in Florida, like Rebounderz, this city is the perfect place to test your athletic ability year-round at any age.
Ninja warriors have become popular in recent years with television shows like American Ninja Warrior and Ultimate Beastmaster. There are many ways that you can start preparing yourself to become a ninja warrior right in your own backyard or at these local Orlando gyms.
What are ninja warrior obstacle courses? 
Ninja warrior obstacles are based on the famous American Ninja Warrior TV show. You'll find some of these challenging obstacles at ninja gyms, which offer classes for kids and adults where you learn how to master them. However, you won't always see these types of obstacles at traditional outdoor obstacle courses or fitness centers.
Ninja warrior courses vs. obstacle courses 
Okay, so you're wondering what the difference is between ninja warrior courses and obstacle courses. Aren't they basically the same thing? Well, yes and no. 
Obstacle courses are more generalized, including any course (often found in playgrounds) that tests your agility by having you climb, jump, and/or crawl over a series of non-trivial obstacles. 
Ninja warrior courses are based on the TV show American Ninja Warrior, which began in Japan before coming to America in 2009. The main difference between a ninja warrior course and an obstacle course is that the former is more difficult than the latter.
Ninja warrior courses also became popular long after obstacle courses were invented; however, they've surpassed their original counterparts in popularity and price! 
Best Obstacle Courses in Orlando, FL: Including Ninja Warrior Courses
Rebounderz 
If you are looking for an awesome new way to have fun and get a great workout all at the same time, Rebounderz  is the place for you! They provide a world-class Ninja Warrior Course, providing an experience that you never forget! Rebounderz's Ninja Warrior course has been designed to be both challenging and fun, while also being completely safe.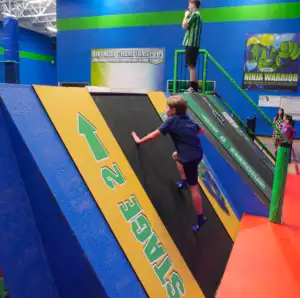 The obstacle course is colorful and interactive, which makes it perfect for all ages. Whether you are looking for a fun spot with friends or even just come on your own to get in shape, the Ninja Warrior Course is perfect for anyone who loves adventure or just wants to try something unique.
Their ninja warrior course is an obstacle course with nets, ropes, and balls. You can even time your course in our competition add-on to any birthday party. The winner gets their photo on our wall AND the chance of winning a $100 gift card!
The obstacles provided on the Ninja Warrior course are perfect for all different skill levels as well. Rebounderz staff will not only help you learn how to conquer the obstacles, but they will also help you get stronger–so that when the next challenge comes your way then conquering it will be easier than ever before!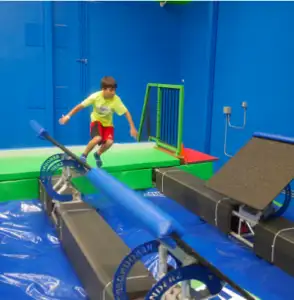 Check out all of Rebounderz affordable offerings today that your kids–and you–will enjoy! Plus, Rebounderz offers a "Parent's Night Out" option, where you can drop your kids off with them while you enjoy other parts of the city Orlando has to offer. 
Other Rebounderz Activities
Pricing: For just $20, get an hour of access to Rebounderz arcade arena and indoor trampoline area, plus their ninja warrior course, indoor playground, and foam pit. Or, choose one of their other pricing options. 
Obstacle Ninja Academy  

Obstacle Ninja Academy offers classes for students of all ages and skill levels. They also offer different types of classes. For example, their strength class focuses on building grip, upper body, and core strength through several different exercises. Their ninja athlete class focuses on technique and repetition to master obstacles while building endurance, coordination and agility.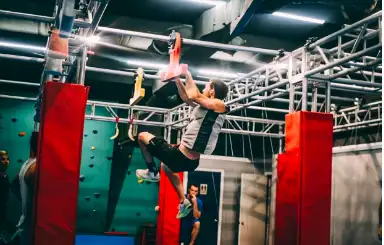 Obstacle Experiences
Other Activities
Private lessons

Open obstacle course gym 

Summer camps
Pricing: Open gym walk-in costs $20, or walk in class is $25 or you can opt for a 5 visit pass at $60 or a full month of unlimited visits for $150.
Planet Obstacle: World's Largest Indoor Obstacle Park  
Planet Obstacle's 45,000 square foot facility is a playground of over 100 obstacles, giving you a great opportunity to take your obstacle course game to the next level. Whether you're new to the whole scene or have been training for some time, Planet Obstacle has something for everyone.
This park features an extensive variety of courses: beginner courses, intermediate courses and advanced courses. For those looking for a challenge that meets their skill set, Planet Obstacle won't disappoint. This facility offers a ninja warrior course as well as a range of activities including freestyle jump sessions on trampolines; rock climbing sessions; and fitness classes such as yoga and Pilates.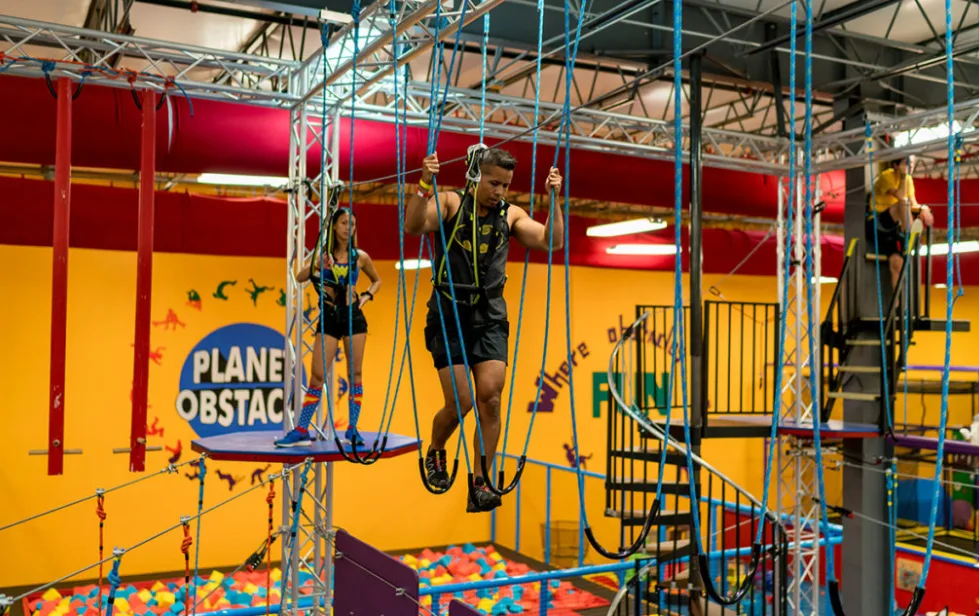 Obstacle Experiences
Other Activities
Aerial Ropes Course

Ninja Warrior Course

Bumper Cars

Climbing Walls

Foam Pits and Slides

Toddler Play Area

Trampoline Basketball
Pricing: Pricing varies on day and amount of time, Tuesday-Friday one hour play time is $14.95 and Saturday-Sunday one hour play time is $16.95
Xtreme Ninja Challenge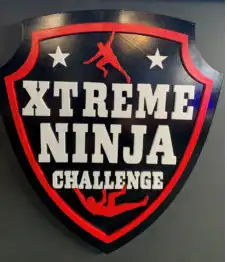 The Xtreme Ninja Challenge is located in Kissimmee, just 8 miles from Walt Disney World.With 32,000 square feet of obstacle course territory and 68 different obstacles spread across three different courses, this is a great place to get your ninja on. 
There are three separate courses: the Basic Course has 24 obstacles, the Advanced Course has 15 obstacles, and the Warrior Course has 29 obstacles. You can purchase a ticket for a single course or all three. Each ticket gives you access to unlimited attempts at whatever course you purchased.
The Xtreme Ninja Challenge accepts two-year-olds and up (the youngest kids will only be allowed on the Basic Course), so it's fun for the whole family—and there's even an adults-only course available for those over 18 years old who are looking for an extra challenge.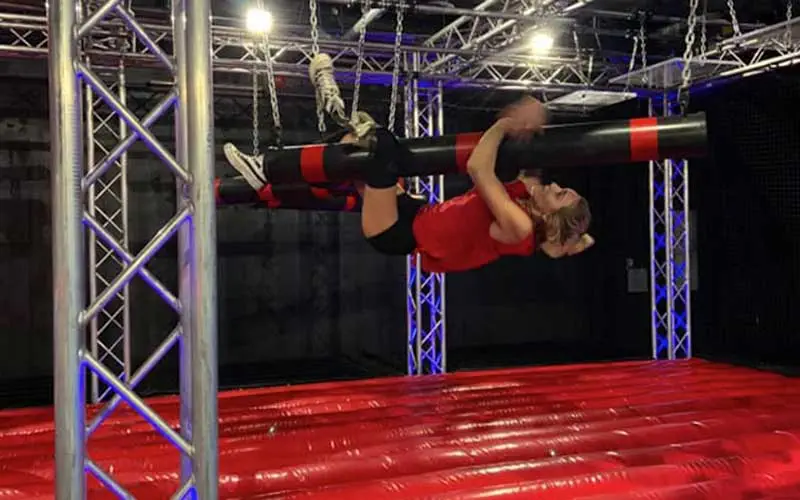 Obstacle Experiences
Basic obstacle course

Advanced obstacle course

Ninja warrior course 
Other Activities
Pricing: $15 per person 
Orlando Tree Trek Adventure Park 
Orlando Tree Trek Adventure Park is located in Kissimmee, Florida. It's an outdoor adventure park with a treetop obstacle course and zip-lining. The park has over 60 challenges and 5 zip-lines. You can book group and private events at the park.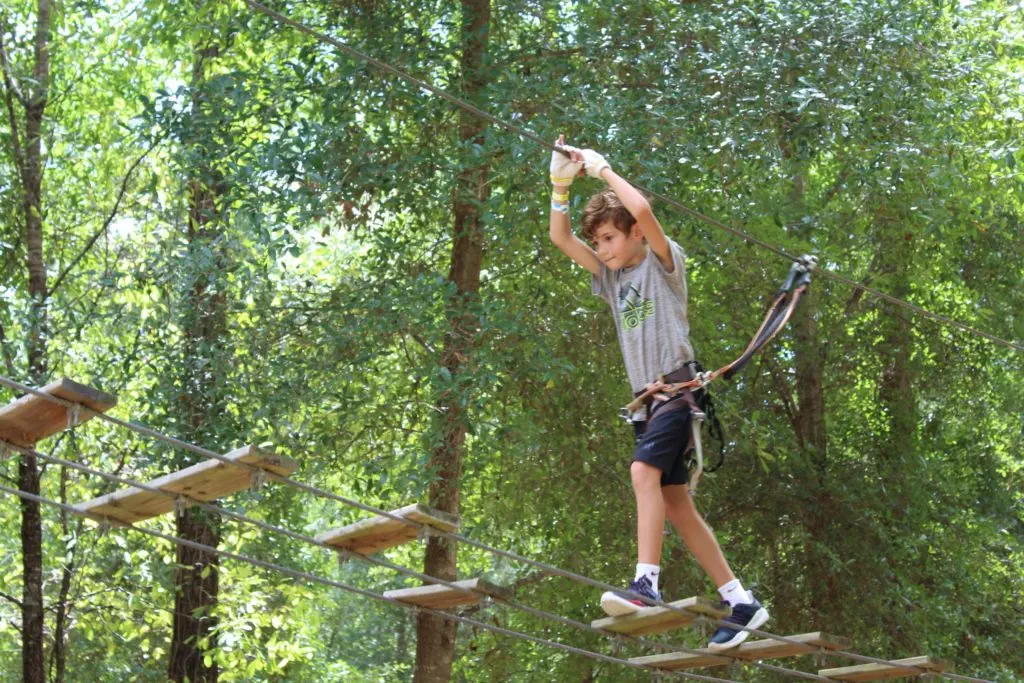 Obstacle Experiences
Ropes course

Kids obstacle course

Aerial Challenge
Other Activities
Zipline

Climb ladders

Swinging logs

Ropes course
Pricing: Adults (12yrs+): $59.95 + tax, Juniors (9-11 yrs): $44.95+ tax, Kids (6-8 yrs): $34.95 + tax 
Nona Adventure Park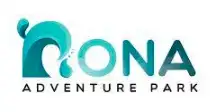 Located in beautiful Central Florida in the Lake Nona area, Nona Adventure Park is one of the best places for you to visit if you are looking to be challenged. Some of the most popular activities at the Park include a rock climbing wall, a 100-yard pool with water obstacles and an inflatable aqua park.
The park also has courses that are designed for beginners as well as advanced participants who want to push their physical limits. There are two levels of difficulty: level one being designed for everyone else while level two focuses on experienced athletes who want extra challenges such as rope bridges and hanging rings suspended over water. Visitors can choose which obstacle course they want based on their fitness level and what kind of workout they want.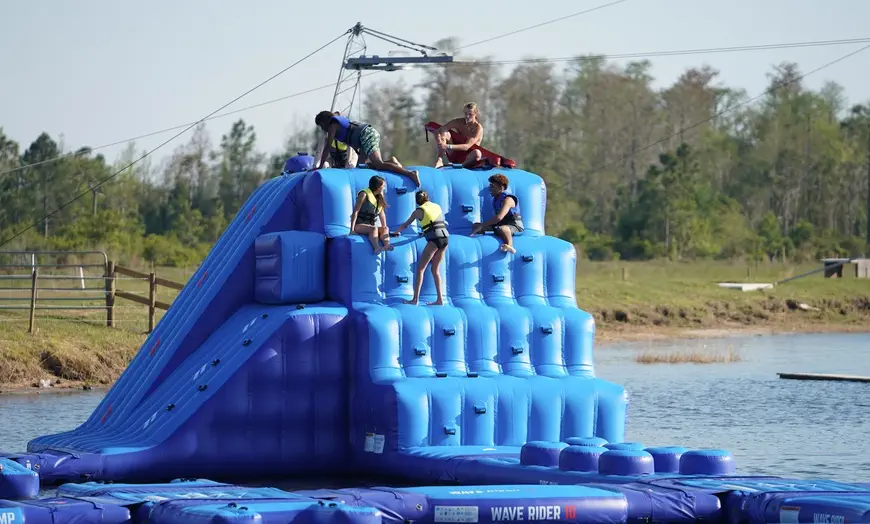 Obstacle Experiences
Other Activities
Aquapark

Wakeboarding

Climbing towers

Birthday parties
Pricing: For walls and ropes only ticket price is $15, All Park all-day access is $99
DEFY Orlando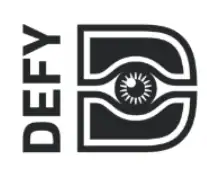 Great for children, the expansive DEFY Orlando facility offers more than 100 trampolines, a dodgeball court, a foam pit and basketball. It also features laser tag, climbing walls and arcade games.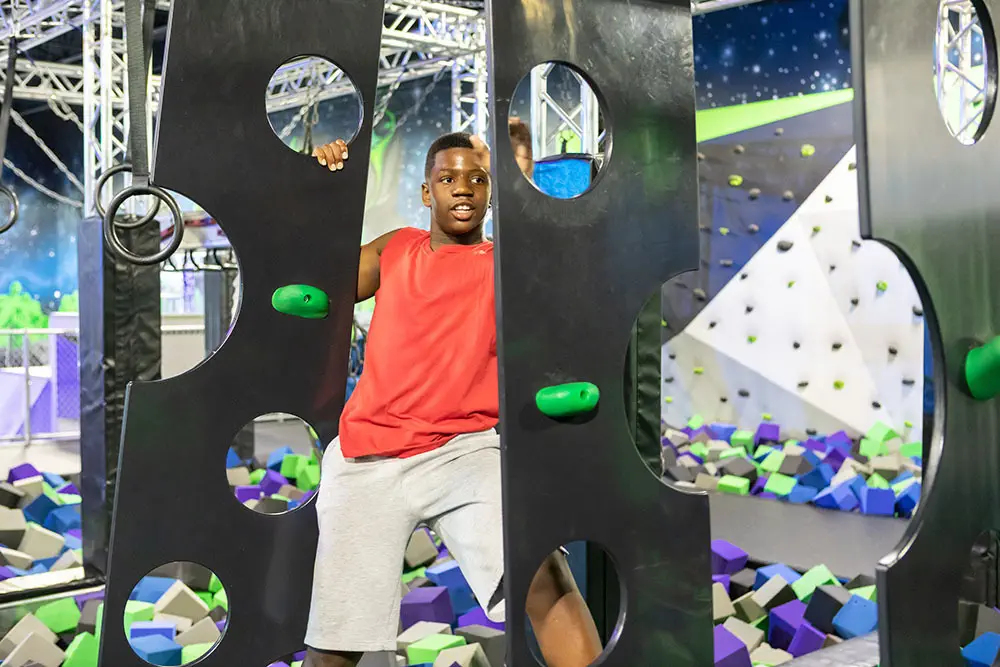 Obstacle Experiences
Other Activities
Basketball

Battle Beams

Extreme Dodgeball

High-End Air Track

Kid Jump

Ninja Course

Stunt Fall

Trapeze and Aerial Silks

Zip Line
Pricing: There are several different ticket options available. A standard pass starts at $24.99 for 90 minutes of access for adults, and $18.99 for four and under. 
Wonderworks Orlando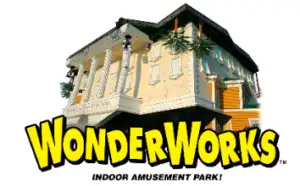 The Wonderworks Orlando location features three floors of interactive exhibits, including a 4D XD Motion Theater, a laser tag arena, and a glow-in-the-dark ropes course. In addition to the many shows that are put on daily, you can also watch an entertaining magic show hosted by the resident "Professor Wonder."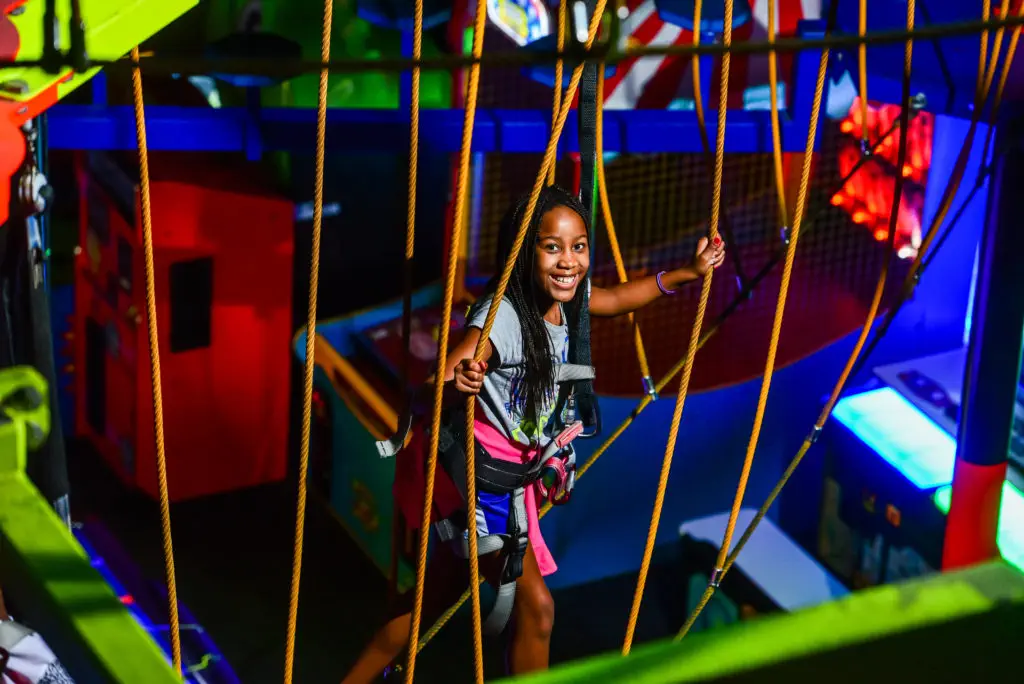 Obstacle Experiences
Other Activities
The Wonder Zones

The Wonder Art Gallery

Glow in the dark ropes course

Laser tag

Outta Control Magic Comedy Dinner Show

4D XD Motion Theater 
Pricing
An All Access pass starts at $34.99 for ages 13-59 and $24.99 for ages 4-12, All Access passes include access to over 100 interactive exhibits, which include laser tag and 4D theater. Other packages are available

here

. 
Andretti Indoor Karting and Games 
Indoor karting, laser tag, an arcade, and of course a challenging ropes course are available for you to tackle at Andretti Indoor Karting & Games. Take the kids for a fun afternoon of games, or come with friends to enjoy the entertainment yourself. 
Your group will get some exercise from the adrenaline-pumping activities; if you need a break from all that excitement, you can enjoy drinks and food at Andretti's bar and grill.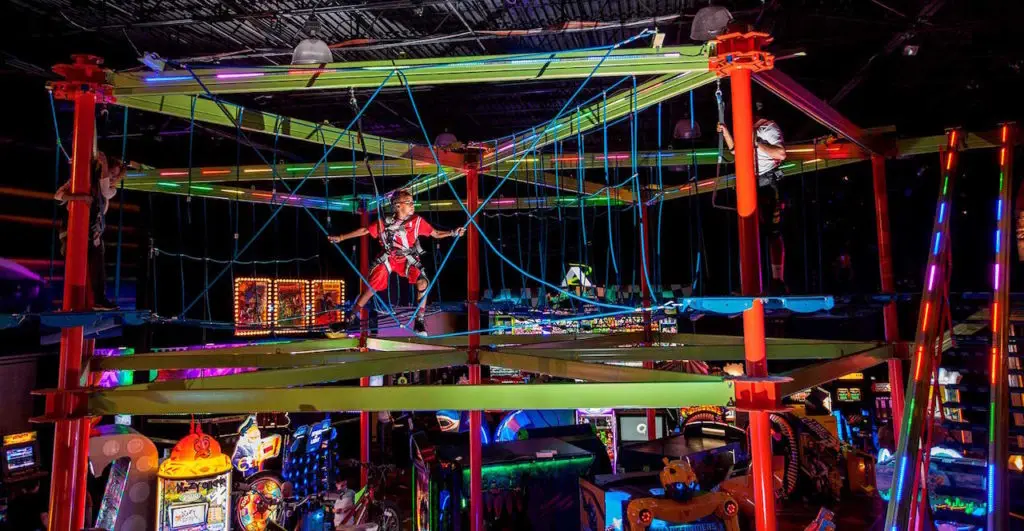 Obstacle Experiences
Other Activities
Pricing
Orlando Watersports Complex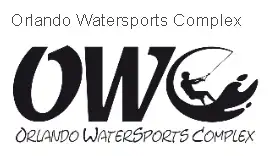 Orlando Watersports Complex  is conveniently located within the heart of Orlando. They're open seven days a week and feature an extensive restaurant on site as well as a gift shop, so you can make it your one stop shop for water sports fun! Orlando Watersports Complex offers year-round obstacle course training, but the summer is their busy season.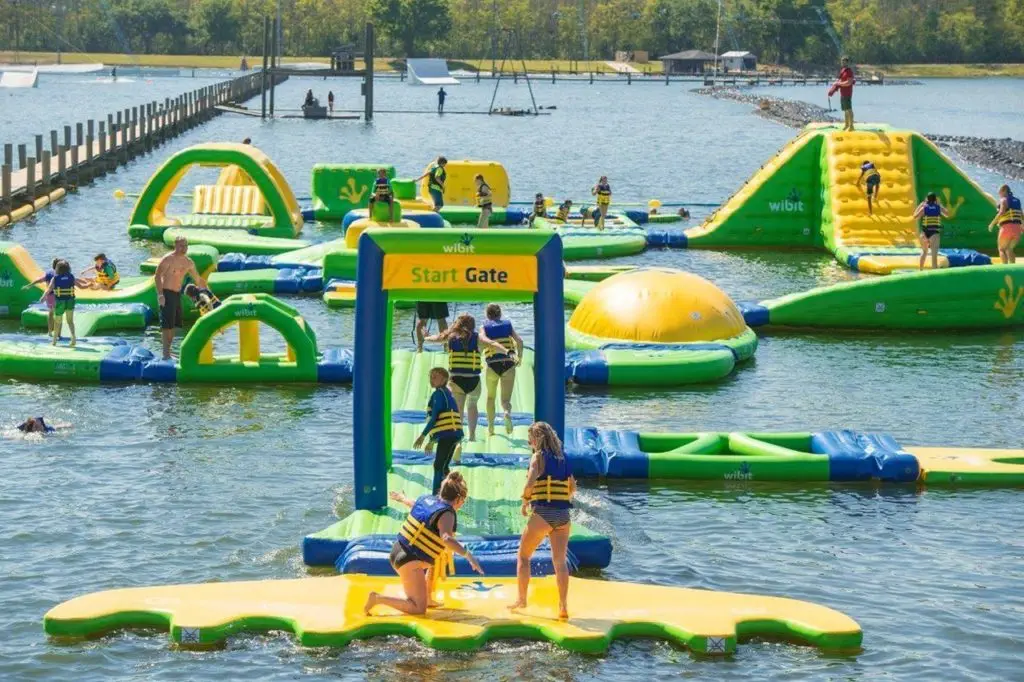 Obstacle Experiences
Other Activities
Standard/beginners cable 

Boating

Aquapark

Summer camp
Pricing
Monkey Joe's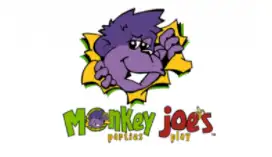 Monkey Joe's offers inflatable fun suitable for children 12 and under which includes an indoor inflatable obstacle course for kids to enjoy. They have wall-to-wall inflatables, including slides and jumps. This place is a great venue for any kind of party or get together, including birthday parties.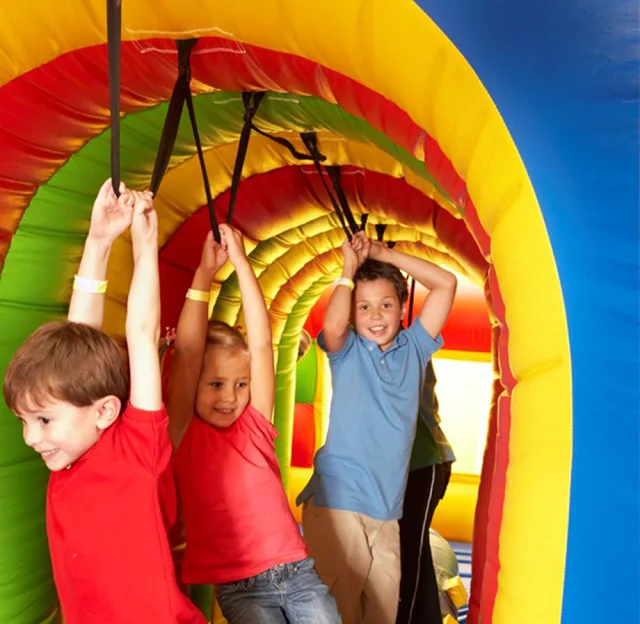 Obstacle Experiences
Other Activities
Indoor inflatable playground

Mini Monkey Zone toddler area

Arcade

Birthday parties
Pricing
Conclusion: What is the best place for an obstacle course and ninja warrior course in Orlando? 
If you're looking to get active and have fun while doing so, checking out an obstacle course or ninja warrior course might be something to look into. Families can have fun and enjoy trying to take on the challenges that these courses offer. 
The best option is Rebounderz,, an indoor trampoline park that offers a number of attractions beyond just bouncing on trampolines. It features a variety of obstacles for all ages and skill levels: A kids-only ninja course for children 12 and under; the main Ninja Warrior Course for kids 13 or over (or any adventurous adults). 
Rebounderz is the best choice for obstacle courses as well as ninja warrior courses because it is the most fun, the most popular, and the best value. And if you have children, Rebounderz will provide them with a safe and fun environment.