Indoor rock climbing is a great workout and a ton of fun as well. It's a family-friendly activity that will challenge your little adventurers on many levels. If you're in the Sacramento area, you're in luck because there are several options for indoor climbing!
California is home to some of the world's most well-known rock climbing locations. Sacramento is just a short ride to Lake Tahoe, which has several areas for climbers of every experience level and fully embraces the climbing culture.
If you're looking to give rock climbing a try in a safe controlled environment – or just want to take the family for some adventurous fun – keep reading about the best indoor rock climbing facilities in the Sacramento area. 
11+ Best Sacramento Indoor Rock Climbing 
Rebounderz 
Rebounderz Sacramento is Sacramento's premier family entertainment facility. Rebounderz offers a variety of activities including trampoline jumping, basketball slam, and colorful climbing walls.
Rebounderz has one of the most unique indoor rock climbing experiences that you will find in the area. We work to embody that Sacramento climbing culture and make it family-friendly with colorful walls are sure to get all of the kids excited about climbing. 
We also offer a great membership program for discount opportunities, and a terrific summer camp program to keep your children engaged and active. 
And let's not forget parents' night out! Kids can continue to have fun while parents take some much-needed time to enjoy themselves with the peace of mind that their kids are taken care of!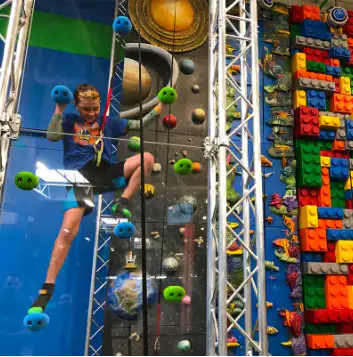 Activities Offered at Rebounderz Sacramento
Indoor Trampoline Arena

Toddler Trampoline Zone

Colorful Themed Climbing Walls

Air Pit

Basketball Slam

Extreme Dodgeball 

Spin Zone Bumper Cars

Junior/Floor Warrior Course

Multi-Level Indoor Playground

Jump Xtreme Tower

Indoor Arcade

Birthday Parties

Summer Camps and Group Programs
Pricing 
Ultimate ticket:

For $34.99, you can enjoy all-day admission to all of the great activities offered at Rebounderz Sacramento, the all-day pass also include 1 free 500-point arcade card, 1 free fresh popcorn and 1 free ice cold fountain drink

Premium Ticket

: For $29.99, you can enjoy 2-hours of play time to all the activities offered 

Basic Ticket

: For $24.99, you can enjoy 1-hour of play time to all the activities offered
Or, we offer two membership options: $14.99/month for Basic, and $19.99/month for their ultimate unlimited.
Check out all Rebounderz offerings!
Sacramento
Pipeworks Climbing
Sacramento Pipeworks is a climbing and fitness gym located in Sacramento. Owned by Touchstone Climbing Inc., there are several locations throughout the state of California. It's facility offers rope walls, a bouldering area, and fitness equipment.
They offer both fitness classes and climbing classes. Whether you are trying to learn how to rock climb or just want to stay in shape for your next climb, Sacramento Pipeworks is the perfect place to go. They offer youth climbing classes, camps, clubs and even a competitive climbing team.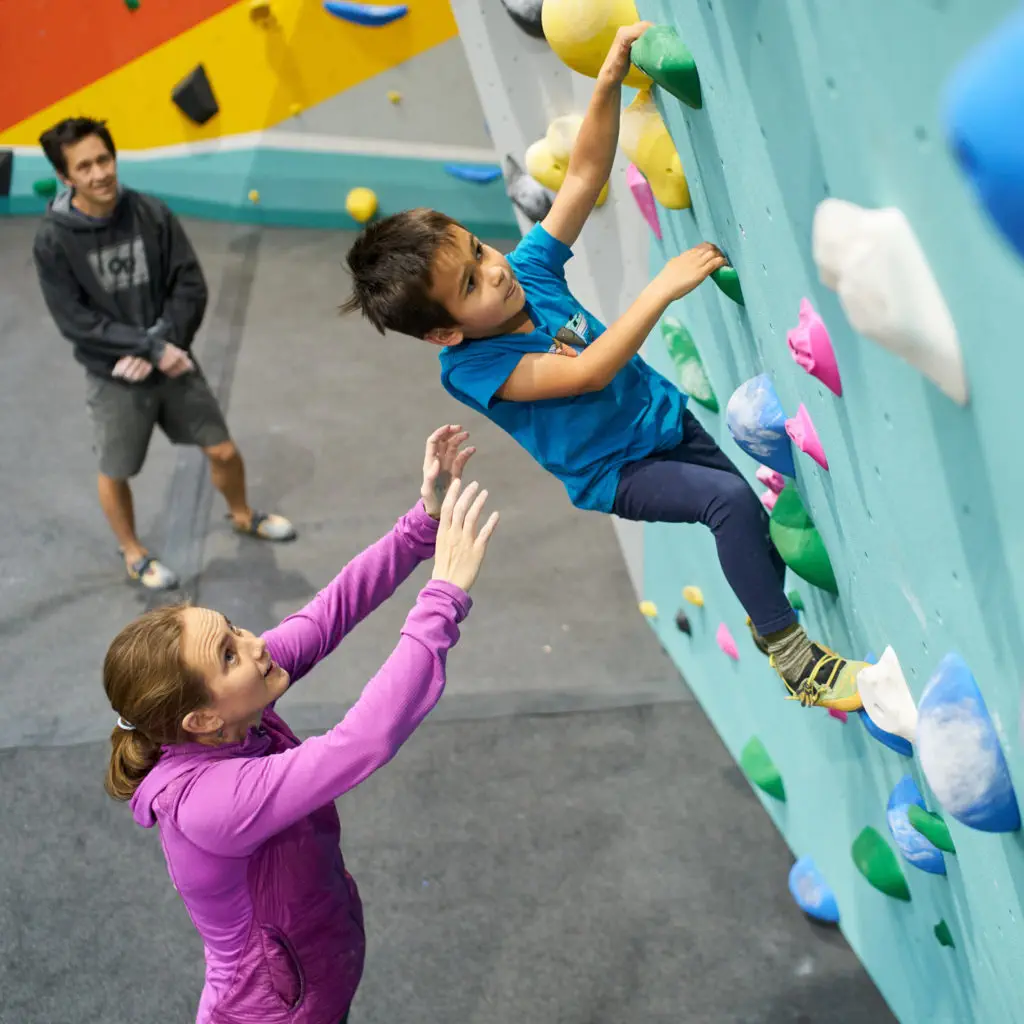 Activities Offered: 
Rope climbing

Bouldering

Fitness classes

Rock climbing classes
Pricing: 
Day Pass:

$30

Kids Day Pass:

$25

Early Bird Day Pass:

$25

Current California EBT/Medi-Cal Pass:

$10

10 Visit Pass:

$270
The Boulder Field
The Boulder Field offers a gym centered around climbing and all-around fitness. It's a perfect place to learn to climb, get a good workout in, or relax in the sauna after a yoga class or workout. 
There's also a dedicated kids' area for rock climbing with a slide back down for those that make it to the top of the wall and youth camps and classes are offered all year round. The Boulder Field is a great place for some family fun, they offer birthday parties as well.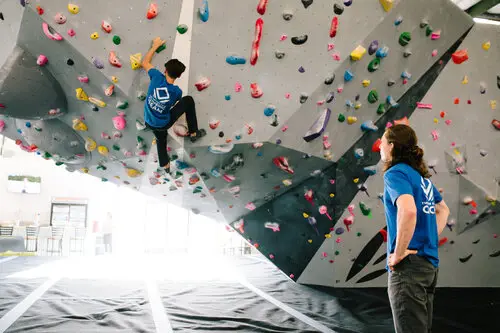 Activities Offered: 
Rock climbing

Yoga

Fitness center
Pricing: 
Adult Day Pass:

$25

Student/Youth/Senior Day Pass

: $20

Yoga Drop-In:

$15
Urban Air Adventure Park
Urban Air Adventure Park is offers rock walls and ropes to climb, but you can also ride bumper cars or jump around trampoline-covered areas.
They offer birthday parties, field trips, and private events. This is an adventure park with countless family-friendly activities to keep everyone entertained.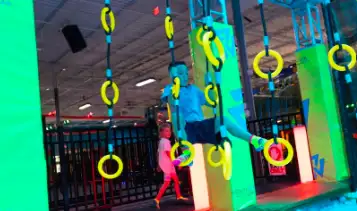 Activities Offered: 
Adventure hub

Battle beam

Climbing walls

Dodgeball

DropZone

Trampolines

Ropes course

Tumble track

Sky rider

Slam dunk zone

Bumper cars

Tubes playground

Warrior course
Pricing: 
Platinum

: $30.99

Ultimate

: $26.99

Deluxe

: $20.99

5 & under

: $11.99
Granite Arch Climbing Center
At Granite Arch Climbing Center there are over 20,000 square feet of realistic climbing walls to explore. There's an outdoor boulder park in addition to the indoor climbing walls. They offer classes for everyone from first-time climbers to highly experienced climbers.
You can purchase a day pass or a membership to the climbing center, and can also host birthday parties and youth climbing programs.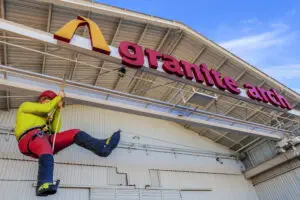 Activities Offered: 
Pricing: 
Child (11 & under):

$12

Youth (12-21)

: $13

Adult (22+)

: $15
SET Gymnastics
SET Gymnastics is a gymnastics training gym in Sacramento. With a focus on gymnastics, they also offer fitness training, rock climbing, and cheerleading instruction. Children of all ages and skill levels are welcome. 
While the indoor rock climbing wall is not as big as those at climbing gyms, it has plenty of routes for beginners all the way up to more experienced climbers. They even offer climbing classes.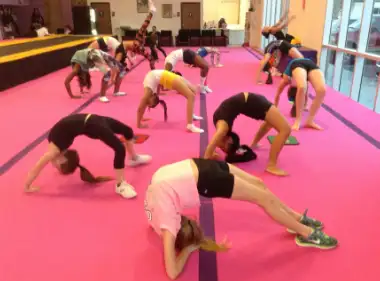 Activities Offered: 
Gymnastics

Rock climbing

Fitness training

Tumbling
Pricing: 
Rocknasium

Rocknasium is an indoor rock climbing and fitness training facility located just outside of Sacramento. They have been in business for 30 years, making it one of the oldest indoor rock climbing facilities in the country. Beyond rock climbing, they offer pole fitness training, fitness equipment, and several fitness class types. 
Rocknasium hosts events from rock climbing competitions to the Banff Film Festival. Climbers of all ages and skill levels are encouraged to join. You can even host your children's birthday parties here.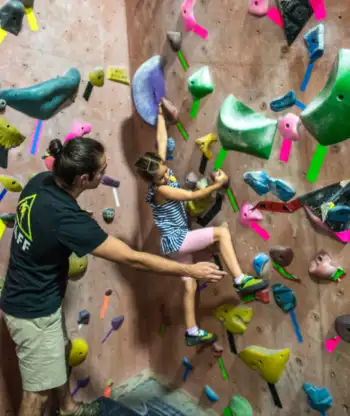 Activities Offered: 
Rock climbing

Pole fitness
Pricing: 
Adult day pass: $20

Students/Military/Children under 5: $16

Belay class (ages 13+): $10

Pole class: $15

Quick start package (day pass, gear, and belay class): $35
Rockin Jump
Rockin' Jump is a trampoline park and then some. While the main attraction is the massive trampoline area, Rockin' Jump offers other fun activities for kids to get into. One of those activities is the Vertigo Climbing Tower. Here kids of all skill levels can challenge themselves to climb as high as possible on the tower.
Whether you come for the rock climbing wall or the trampolines, you're sure to find something that your children will have a blast with. With all of the indoor activities available you will find more than just rock climbing here.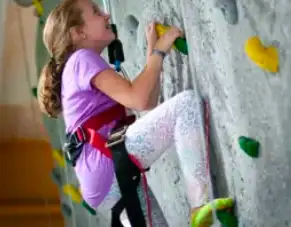 Activities Offered: 
Trampoline area

Rock climbing

X-Beam

Slam dunk zone

Stunt bag arena

Dodgeball
Pricing: 
60 minutes:

$18

90 minutes:

$22

120 minutes

: $24
West Sacramento Recreation Center
The recreation center of West Sacramento has an indoor rock climbing wall among other amenities. For those living in the West Sacramento area, the recreation center offers a wide range of fitness activities and amenities to take advantage of at a great price.
There is something for everyone in the family at the recreation center. They offer child care as well for those too young to get a workout in with the rest of the family.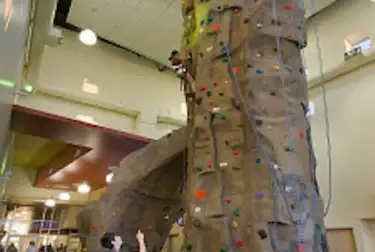 Activities Offered: 
Indoor rock wall

Pool

Tennis courts

Basketball courts

Fitness center
Pricing: 
Non-resident day pass:

$14

Adult resident day pass:

$7

Senior/Student resident day pass:

$5.50
Rockzilla

Rockzilla is a climbing gym that offers 8,000+ square feet of climbing area. Serving the Napa Valley area, it is a little further away from Sacramento but it can work if you're already in the area. 
They offer birthday parties and a pro shop with all of the gear you could possibly need for climbing. One thing that sets Rockzilla apart from other climbing gyms is the five chimneys they have for climbing.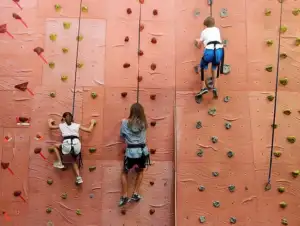 Activities Offered: 
Rope climbing

Bouldering

Chimney climbing
Pricing: 
Day pass with gear

: $25

Day pass without gear

: $20
Vertex Climbing Center
Vertex is a climbing and fitness gym that welcomes climbers of all abilities. Located in Santa Rosa, Vertex is another gym that is worth the day trip out of Sacramento to experience Sonoma County's climbing culture. 
They offer a variety of passes and memberships for those looking to drop in for a few hours of climbing or those that want to get a few days a week in. You can host birthday parties here as well as private group events and there are classes and camps for youth climbers and adults.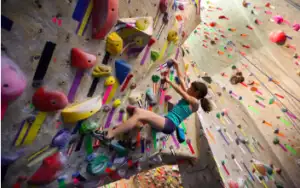 Activities Offered: 
Rock climbing

Fitness equipment

Yoga
Pricing: 
Adult day pass

: $20

Youth/student

: $18
Best Indoor Rock
Climbing for Kids 
If you're looking to find the best venue to get your kids climbing on an indoor rock wall in Sacramento, Rebounderz is the way to go. They offer several colorful climbing walls that will entice kids of all ages to get climbing, plus so many more activities than rock climbing if a few kids in the group want to do something different. 
Indoor Rock
Climbing
Roseville
If you are looking for a venue for indoor rock climbing in Roseville, CA, you could try: 
Rebounderz

Granite Arch

The Boulder Field
Outdoor Rock
Climbing
Sacramento
If you are ready to take your rock climbing from indoor to outdoor here are some options in the Sacramento area: 
Quarry Park

Deer Creek Park

Donner Summit
Rock Climbing Elk Grove 
For those looking to get climbing whether indoors or outdoors, Elk Grove and surrounding areas are a great place to be. Here are some climbing spots to explore:
Sacramento Pipeworks

Rocknasium
And Rebounderz is only 30 minutes from Elk Grove. 
Climb at the best indoor rock climbing in Sacramento! 
With so many options it can be difficult to decide on which venue to pick for your indoor rock climbing experience. Overall, if you're looking for the best indoor rock climbing in Sacramento Rebounderz is going to deliver. 
It's so important to ease kids into new activities – and Rebounderz does just that with their fun and inviting colorful rock climbing walls.
Rebounderz offers a top-notch climbing experience in addition to so many other amenities. It is truly a venue that has something for the whole family. Come in today for the indoor climbing and take advantage of everything else that Rebounderz has to offer!