Orlando is the perfect vacation destination for families. The "hub" of theme parks and beautiful sunny beaches attracts families from all over the world! However, there's so much more to Orlando than Mickey Mouse or Hogwarts.
All over Central Florida there are fun and affordable options for families to indulge in. Orlando has a vast array of great activities that kids of all ages would enjoy in all weather, from indoor playgrounds to swimming with dolphins, chocolate museums to ninja warrior courses, and much more! In this post, we're sharing a list of the best places kids will absolutely love in Orlando. 
24 Fun Things to do in Orlando with Kids
There are so many places that kids will enjoy in Orlando. There are fantastic outdoor places where kids will have a blast, but if you want to beat the Florida heat, there are some excellent indoor options as well. 
Beyond that, there are some unique experiences that will really win your kids over! Orlando is filled with family-friendly adventures. 
Indoor Things for Kids to do in Orlando 
Indoor Trampoline Arenas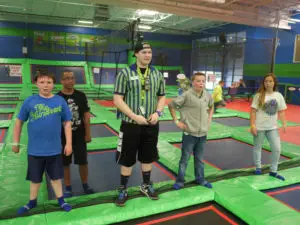 Rebounderz is a must visit when in the Orlando area. Rebounderz is an indoor trampoline arena but they also have a number of other entertaining activities. The indoor trampoline arena can  be enjoyed by the whole family! 
It's a great activity to get your kids moving, kids of all ages will really enjoy this active experience. For the more daring kid or someone looking to conquer a fear, there is an awesome Jump Xtreme Tower.
The indoor trampoline arena at Rebounderz has endless possibilities! Play a classic game of tag or have a jumping contest with your family. Rebounderz offers different group activities but if you're looking for something less regimented you can just go in for some open play time. 
If you're looking to really get competitive, they also offer dodgeball! They have their own dedicated dodgeball trampoline court, ninja warrior courses, and much more. 
Check out all of Rebounderz affordable offerings today that your kids–and you–will enjoy! Plus, Rebounderz offers a "Parent's Night Out" option, where you can drop your kids off with them while you enjoy other parts of the city Orlando has to offer! 
Pricing: For just $20, get an hour of access to Rebounderz indoor trampoline area, plus their ninja warrior course, indoor playground, and foam pit. Or, choose one of their other pricing options. 
Go-Karting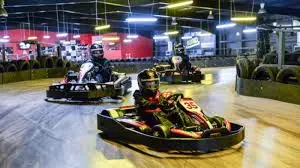 If you're looking for a fast thrill, Andretti's Indoor Karting and Games should be on your list. They now offer a Mini Mario Kart experience for younger children, ages 4-6. Your daring little one will love the rush of being able to drive their own go kart on this custom track. 
If you have older kids, they have a bigger track for them to partake in. There's a little something for everyone here. 
Pricing: Non-member Mini Mario races start at $8.95 and Junior races start at $14.95. 
Indoor Playgrounds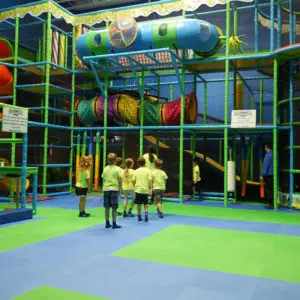 Sometimes that Florida sun can be brutal! Escape the heat and head back over to Rebounderz for their indoor playground! Their large indoor playground allows for kids to let loose and enjoy play time in the best way possible. 
You're not going to experience a playground like this elsewhere! Kids can challenge themselves with the different obstacles around the playground. The playground also has an array of different slides and swings that will keep your kids busy all day. 
Pricing: For $20, get an hour of access to their indoor playground, indoor trampoline area, ninja warrior course, and foam pit. Or, choose one of their other pricing options. 
Crayola Experience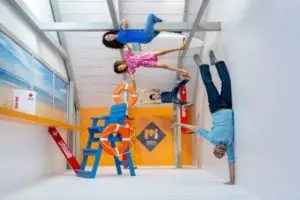 The Crayola Experience in Orlando is an outstanding place to visit for those creative kids who also love to learn and explore! At Crayola Experience, you and your family can delve into the many vast options. 
There are so many different art based activities that your more creative kids will absolutely enjoy. From drip art to a huge crayon caddy, your kids can let their artistic imagination run wild! 
They also offer a Crayon Factory show which allows for kids to see first hand how crayons are made. Their Crayonologist will share some unique and fun facts which makes for a highly educational experience. 
Pricing: General admissions is $27.99, however you can save $3 if you order tickets online making it $24.99. 
Wonderworks Orlando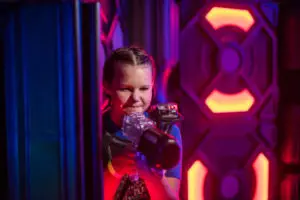 For a totally immersive experience, your kids can really let loose at Wonderworks Orlando. Located on International Drive, you will find this crazy upside building that houses multiple indoor experiences that are family friendly. 
Kids will fall in love with all the immersive activities they have to offer. They offer several STEM activities, known as the Wonder Zones. There are 6 STEM zones: the Extreme Weather Zone, Physical Challenge Zone, Light and Sound Zone, Space Discovery Zone, Imagination Zone and Wonder Art Gallery. So not only can you have a blast but kids will be entertained and leave learning about something new!
Pricing: An All Access pass starts at $34.99 for ages 13-59 and $24.99 for ages 4-12, All Access passes include access to over 100 interactive exhibits, which include laser tag and 4D theater. Other packages are available here. 
Monkey Joe's Winter Park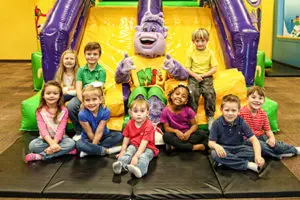 You can make your way over to Winter Park, Florida, a quaint little city right outside of Orlando to visit Monkey Joe's. For the little ones, this indoor inflatable playground has everything younger children may enjoy. 
Monkey Joe's is geared more towards younger kids, suitable for kids 12 and younger while also having an exclusive, "Mini Monkey Zone" for kids up to 3 years old. This is great if you're worried about your little ones, the Mini Monkey Zone keeps them secure and safe with kids their age and size. Just remember to bring socks because socks are required in all play areas. 
Pricing: They offer several weekday deals, such as a BOGO Wednesday and a Toddler Thursday, where kids 3 years and younger can play at a discounted price! Adults are free. 
Outdoor Activities for Kids in Orlando 
Disney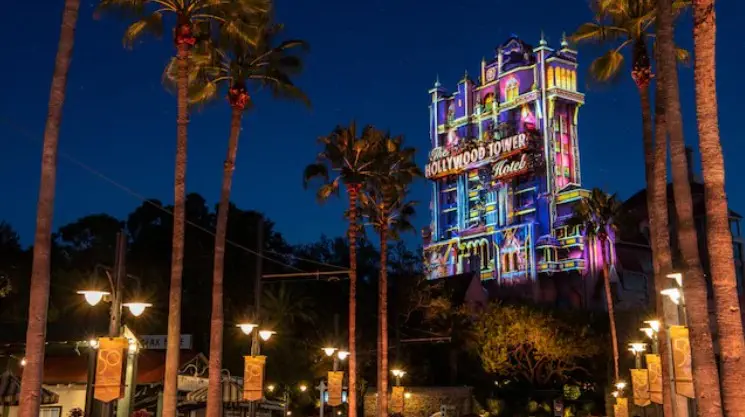 A more obvious choice of fun things for kids to do in Orlando would be to visit a theme park. Orlando is world famous for the multiple theme parks and Disney World offers several different choices. Take your pick from Disney's Animal Kingdom, Disney's Hollywood Studios, Epcot or Disney's Magic Kingdom.
If you have the time, you might want to splurge on Park Hopper passes. This allows you to visit multiple parks in one day. There are even passes that extend for more than one day which allows for some savings. We suggest making sure to have a solid plan in place before visiting the parks though. 
Because you'll be doing a fair amount of walking, make sure you have comfortable shoes packed for you and the kids. Also, a wise word of advice: make sure to stay up to date on the weather and plan accordingly. Florida is the Sunshine State but with that sunshine comes some pretty unpredictable weather. If that's the case, you can always enjoy a fun indoor Orlando activity instead. 
Pricing: Pricing here will depend on which part of Disney you choose to enjoy. 
Central Florida Zoo & Botanical Gardens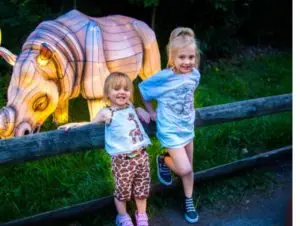 Tucked away about 20 minutes outside of Orlando, you can find the Central Florida Zoo & Botanical Gardens. The Central Florida Zoo offers an educational and fun experience that children will be obsessed with. 
You and your family can take a casual stroll around the beautifully kept grounds while admiring and learning about the many different animals they care for. A wonderful petting zoo is available to check out. 
They also offer several programs that can be a bit more immersive and educational. Be sure to check out their website beforehand to see if there are any unique events happening as the Central Florida Zoo & Botanical Gardens does a spectacular job of offering different programs all year around. 
Pricing: Save $2 when you order your tickets online. Adults: $19.50 (online) or $21.50 (on site), Children ages 3-12: $13.75 (online) or $15.75 (on site), Seniors 55+: $15.95 (online) or $17.95 (on site).
Gatorland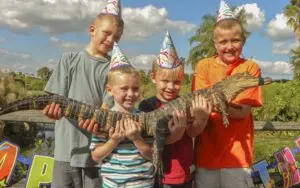 For a true Florida experience, check out Gatorland to see Florida wildlife up close and personal (in a safe setting of course!). As the name suggests, you will get to see gators but also an array of other wildlife such as snakes, exotic wild cats and turtles.
Gatorland truly offers a one-of-kind Florida wildlife experience that kids of all ages will get a kick out of. 
Pricing: Adults (13 years and up): $32.99, Children ( 3-12 years): $22.99, Seniors (60+): $31.98. You can save $3 for Adult and Children tickets when purchasing online ahead of time.  
Tree Trek Adventure Park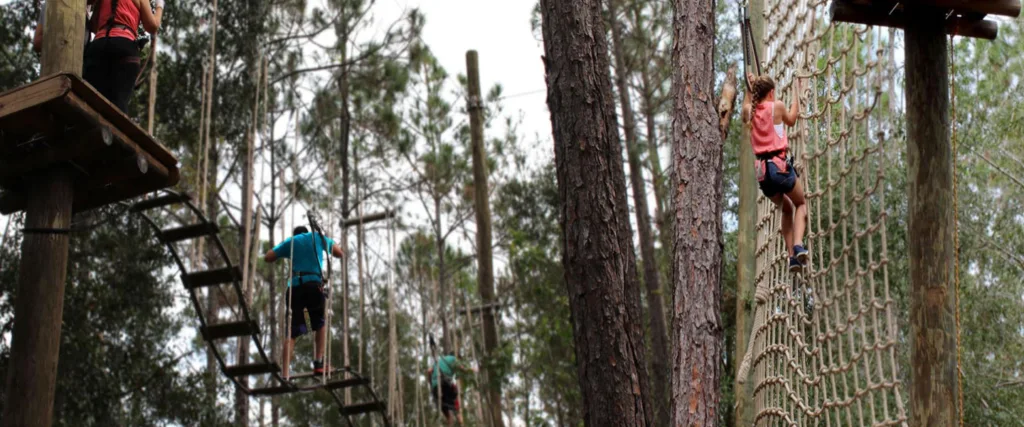 Really want to amp up the adventure? Tree Trek Adventure Park may be up your alley for that daring outdoor experience. They do offer a kid's course for children between the ages of 6-8. 
Reservations are required so make sure you book online ahead of time. Make sure you are dressed appropriately because they take safety seriously. This means no open shoes or slip on shoes and no overly baggy clothes. Course times usually run around 3 hours so be prepared for that.
Pricing: Adults (12 years +): $56.95 + tax, Juniors (ages 9-11): $44.95 + tax, Kids (ages 6-8): $34.5 + tax, Plus Night Climb Tickets for ages 9+: $48.95 + tax, Night Climbs start at 6:00, 6:30 and 7:00 pm on Fridays and Saturdays.
Wekiwa Springs State Park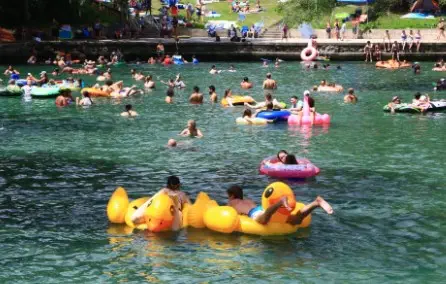 Wekiwa Springs State Park is a one-of-a-kind truly unique Florida experience that you and your children will remember for years. Hidden 30 minutes outside of Orlando, you will find the lush state park. 
The park requires a low entry fee of $6 per vehicle. Once inside, you can swim and keep cool  in the always 72 degrees (year round!) spring water. The beautifully clear and cool waters are a magnificent sight to see. Surrounding the water, there are different trails to explore and a number of wonderful outdoor activities.
During the busy season (summer months) be sure to get there early because there is a capacity limit and the entry gates close once that limit has been reached. 
Pricing: Entry fee of $6 per vehicle (limit of 8 people). You can check out their website to inquire about other activities such as camping. 
Unique Things for Kids in Orlando
Titanic: The Artifact Exhibition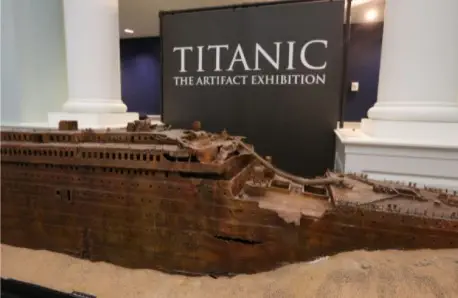 Your trip to Orlando, Florida can provide an educational experience for your kids if you check out the Titanic: The Artifact Exhibition. This one-of-a-kind experience isn't just for adults and history buffs, kids can enjoy this as well. 
There are several different kinds of guided tours that are family friendly however on Saturdays and Sundays there is a special Titanic Adventure for Kids Guided Tour that has an engaging scavenger hunt. 
Pricing: Adults (12+): $21.95, Children (11 and under): $15.75, Seniors (65+) $19.75, Military (Valid ID required): $19.75 and Florida Resident (Valid ID required): $16.95
ICON Orlando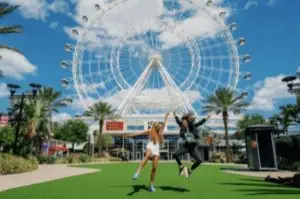 ICON Orlando is the ultimate "entertainment complex" that is a must visit in Orlando. You can honestly spend the whole day there and never run out of things to see or do. You can choose from over 40 restaurants and embark on a culinary adventure for everyone in the family. 
Browse the unique mixture of varying shops or experience one of the several exclusive attractions such as the Orlando StarFlyer or Pearl Express Train. With free parking, take some time to head over and make a day of exploring the best attractions Orlando has to offer. 
Pricing: Entry and parking is free. Check out their website to see prices for various experiences, such as the Orlando Wheel. 
Museum of Illusions Orlando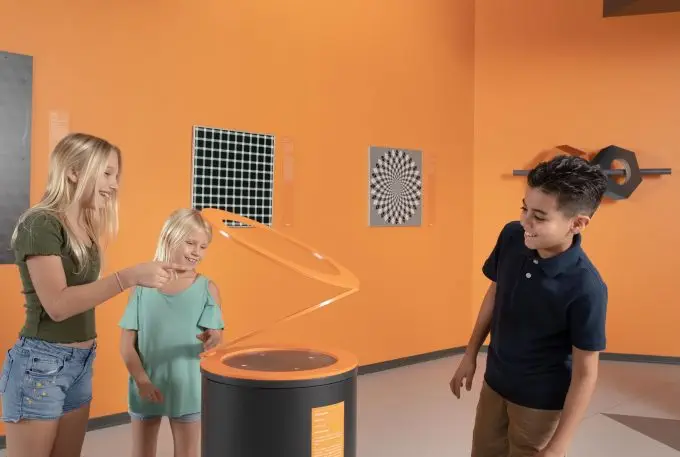 Think you've seen it all? Well prepare for the Museum of Illusions to blow your mind! This family-friendly museum is sure to entice everyone in your family! The merging of art and science will keep your kids intrigued and entertained. 
The Titled Room is a must-visit when there! Your kids will be talking about it for the rest of the trip. With so many rare experiences available at the Museum of Illusions, kids will remember every detail for years to come. 
Pricing: General admissions for ages 3 and up is $24.99. Check out their website for additional packages. 
Discovery Cove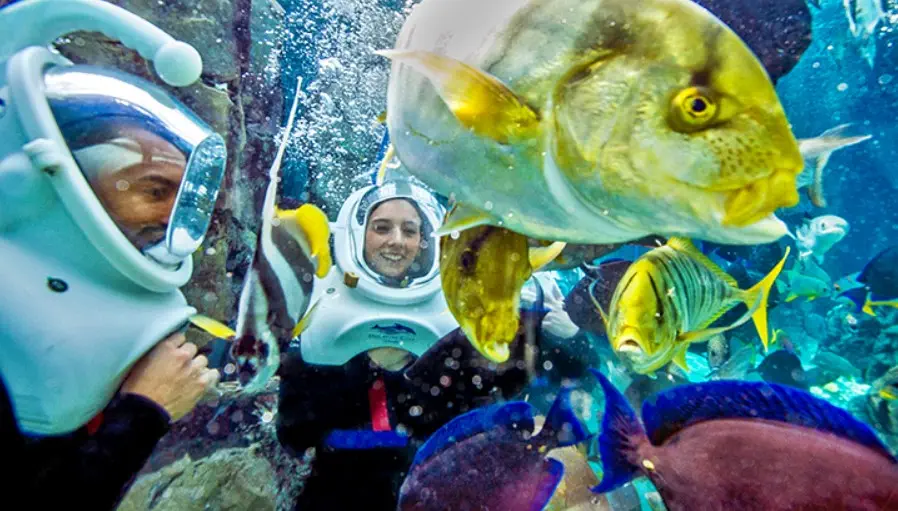 If you really want to amp up your trip with a genuinely unique experience then Discovery Cove is the place to be. You can swim with dolphins, snorkel with fishes and stingrays, have up close animal encounters and so much more! 
Discovery Cove offers NO lines at all around the park so it's the perfect destination for families that really want to explore and kick back at a speed that works for them. That laid back "Florida time" is on full display here! 
Pricing: Discovery Cove offers different packages, package prices can be found here. 
Madame Tussauds: 
Did you know that Orlando also has their very own Madame Tussauds? Kids will love taking pictures with the different celebrity wax figures. And don't worry parents, you can take those fun pictures as well to share on social media. 
Pricing: Starting price is $33.99 which includes digital photos. Other package deals are available here. 
Ninja Warrior Courses at Rebounderz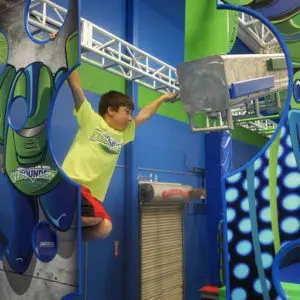 Heading back to Rebounderz, the kids can feel like action heroes at their Ninja Warrior courses. The Ninja Warrior courses have three different difficulty levels for everyone in the family! Kids of all ages can enjoy the courses and feel like a superhero!
Pricing: For $20, get an hour of access to their ninja warrior course, as well as their indoor playground, indoor trampoline area, and foam pit. Or, choose one of their other pricing options for more access! 
Fun Activities for Kids That Are Also Fun for Parents
You're important too! Enjoy these attraction that kids will love, and you will too. 
Chocolate Museum and Cafe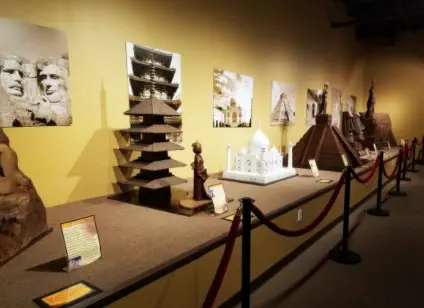 If your kid is a chocolate lover then make sure to make a trip over to the Chocolate Museum and Cafe. How cool would it be to say that you've visited a museum dedicated to one of the best desserts of all time? 
Take a chocolate tour and learn about the history of chocolate making, learn how chocolate is made, see over 25 different chocolate sculptures and then taste chocolate! Educational and fun? Sounds like a win. Plus what kid wouldn't love to eat chocolate after learning about its origins? 
Pricing: Adults: $17+ tax. Children, Seniors and Military: $12.95 + tax, Children under 3 are free.
iFly Orlando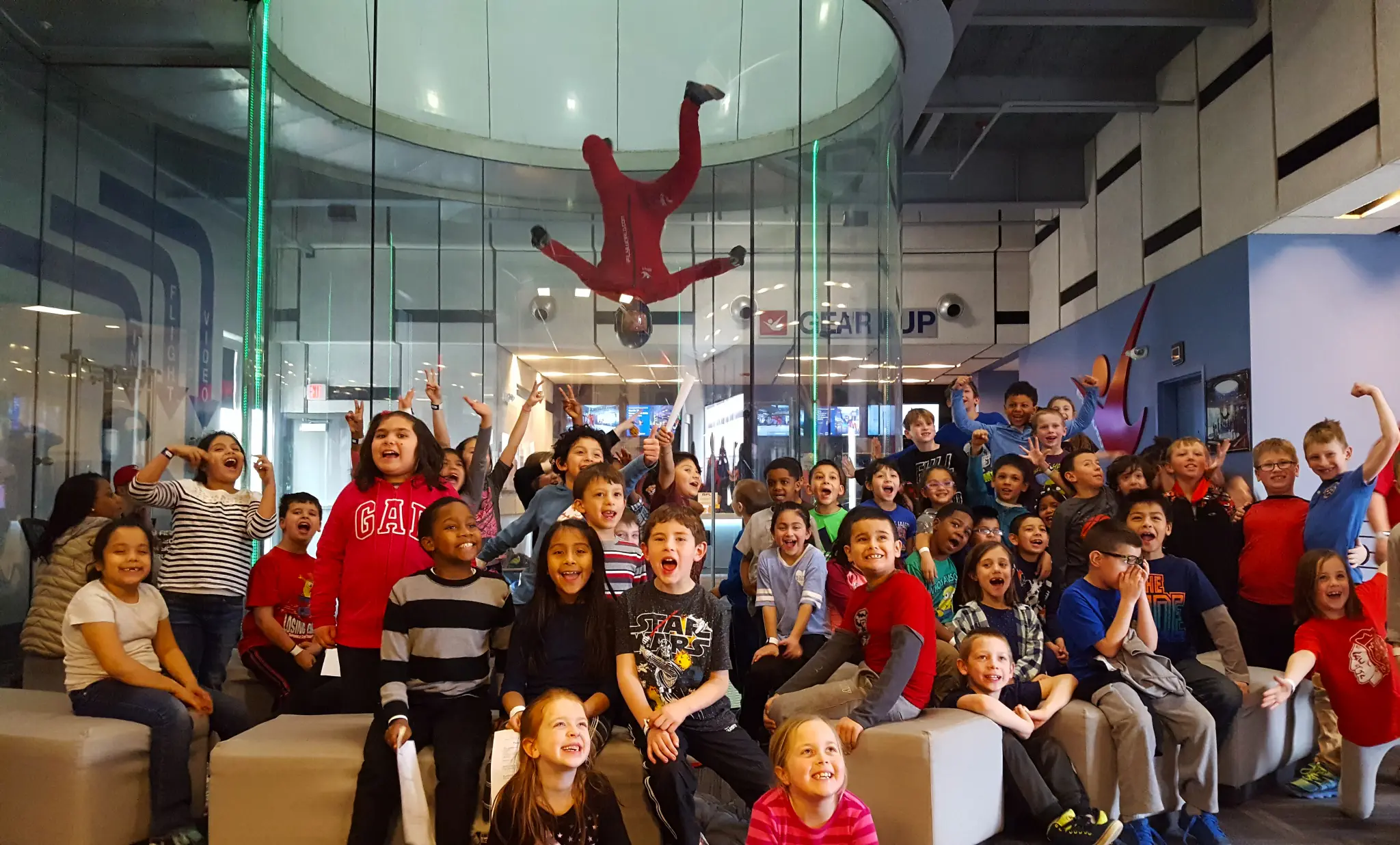 Over on International Drive, try indoor skydiving at iFly Orlando. This memorable experience is one for the books for both kids and adults!
Pricing: iFly offers several different pricing packages which can be found here. 
 Kennedy Space Center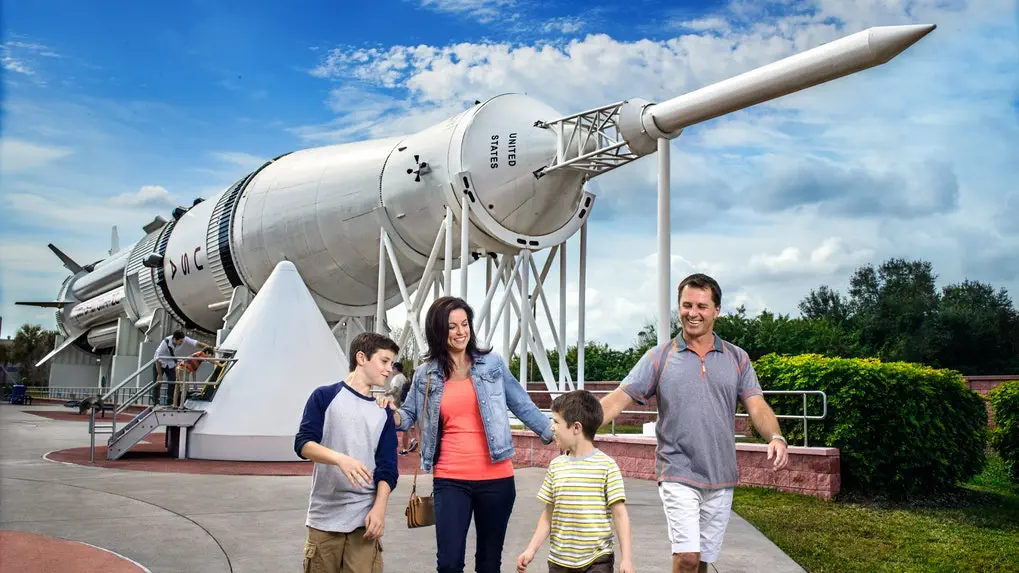 Do your kids love space? You have a future astronaut on your hands? Less than an hour outside of Orlando, the Kennedy Space Center offers a real out of this world experience! Learn about the history of NASA, explore a rocket garden and other space exhibits. 
Pricing: 1 Day admission ticket: $60.99
SEA LIFE Orlando Aquarium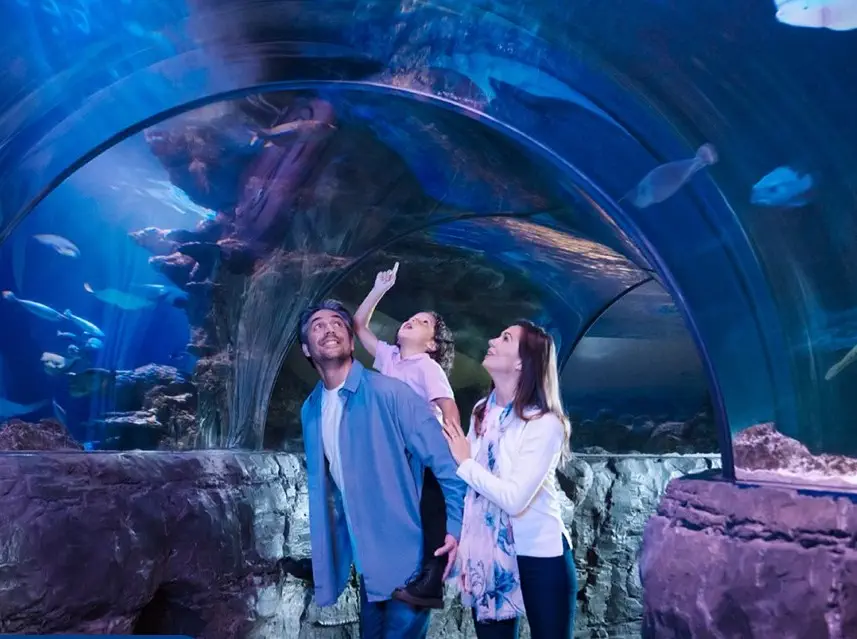 If planet Earth is more of your thing, hop on over to SEA LIFE. SEA LIFE has Florida's ONLY 360° ocean tunnel. Get up close and personal with different sea life as well as explore their 9 interactive zones!
Pricing: SEA LIFE offers several different packages which can be found here. 
Ripley's Believe it or Not

Kids will marvel at the rare oddities found at Ripley's Believe it or Not. This world famous museum is fun for both kids and parents. 
Pricing: Adults (12+): $29.99. Children (ages 3-11): $18.99
Orlando Science Center

Families are sure to enjoy a trip to the Orlando Science Center. There are 9 different exhibits to explore, such as Kids Town, Nature Works (some cool animals can be found here!) and Dino Digs. There's something for everyone here. 
Be sure to check out their website before heading over to see if there are any special limited time shows. 
Pricing: Adults: $21, Students and Seniors with valid ID: $19, Children ages 2-11: $15. Children under the age of 2 are free.
Indoor Arcades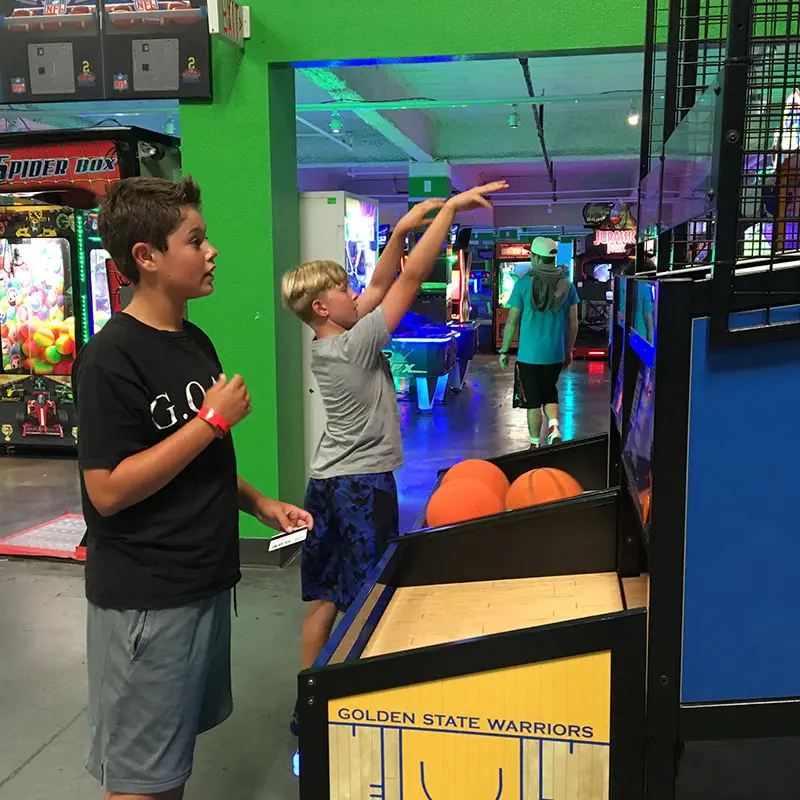 Want to take gaming life to a whole new level? Rebounderz offers over 15 arcade games that everyone in the family will love. Cash those prize tickets in and go home with a memorable souvenir. 
Pricing: For $20, get an hour of access to their arcade games whenever you need a break from other play. 
Top Fun Thing to Do with Your Kid in Orlando?
Orlando, Florida has so much to offer! It's the perfect vacation destination for families, and this list shows that there's so much more to Orlando than your standard theme parks. Orlando provides an endless amount of activities. 
Places like Rebounderz offer endless affordable and fun options for families looking for something new to experience. So whether or not your kids are creative, or adventurous or just want to learn something new, Orlando is the place to vacation!