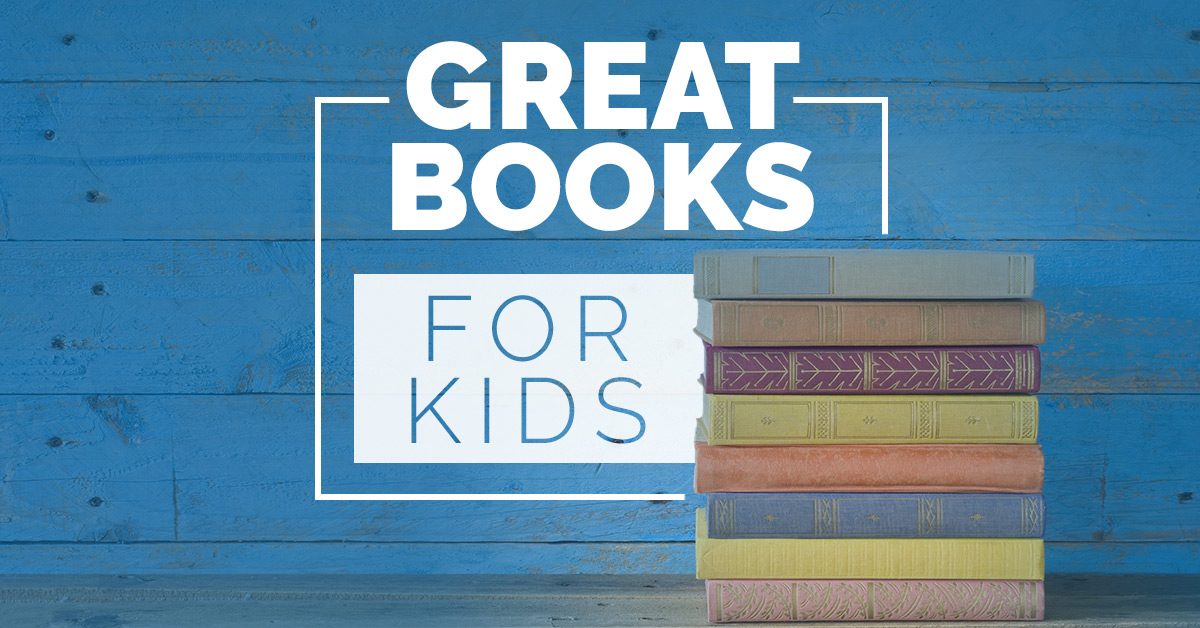 Every parent has one thing in common; they want the very best for their kids. And there is a lot to prepare them for to get them ready for the real world. Since there is no guidebook, this can often be overwhelming. One of the best things you can do for your child is instill a love of reading early on. And the best way to do that is to start reading fun and engaging children's books with them early on. There is always our Grand Rapids trampoline park to sweeten the deal for regular reading as well. If you are looking for great book ideas for kids, we have listed some here.
Where the Wild Things Are
Maurice Sendak captures the wild and raucous, but sweet and caring, nature of children in this beautifully illustrated children's book. Follow Max as his wild imagination help him escape from life's dull monotony. Good thing mom is always waiting at home with a hot dinner ready.
Owl Moon
Written by Jane Yolen and illustrated by John Schoenherr, this winter forest tale has inspired many a budding bird watcher. Follow a father and daughter on their trek through the forest to find the elusive great horned owl. Grippiing woods-at-night illustrations will have you following raptly to their tale.
The Giving Tree
Written by Shel Silverstein, this children's story has captured the hearts of people across the nation. You'll be gripped by the tale of the tree that gives its life for a young boy who has turned into as elf centered man. Many people have interpreted it under environmentalist and religious rubrics, but they all contain the central underlying theme of generosity.
The True Story of the 3 Little Pigs
No, this isn't the story of the three little pigs, but Jon Scieszka's ironic, witty revision of the story. Told from the view of the wolf, this story is often a child's first exposure to conflicting perspectives. This wolf claims that he is not so big and bad after all. What will you think after reading?
Harold and the Purple Crayon
Written by Crocket Johnson, this is a great book for budding readers everywhere. See just how far a child's imagination can take someone as you follow a creative boy who crafts his own world using just is trusty purple crayon.
Madeline
Written by Ludwig Bemelmans, Madeline is a lovely tale of a young French girl at boarding school. It is beautifully drawn in a penciled, water color artistic style. You will be delighted at how this spunky girl in a yellow coat navigates everything from her new school to having her appendix removed, all with confidence, grace, and poise.
Anno's Journey
This children's book is known for its amazing illustrations. Using a pointillism style, Mitsumasa takes readers on a journey through the very lovely northern European countryside. While the action may seem mundane at first glance (man rows to shore, buys a horse, etc), upon closer inspection there is always more in the scene to find.
The Frog and Toad Collection
You might think that a frog and toad are too different to be friends,but these two will show you wrong! Written by by Arnold Lobel, this children's story talks about the power of friendship and overcoming differences. Simple yet beautiful illustrations will keep your child riveted to the end.
Click, Clack, Moo
Written by Doreen Cronin and illustrated by Betsy Lewin, this children's story shows what happens when farm animals start sticking up for their rights (don't worry, it's not at all like Animal Farm). It reveals the overcoming power of peaceful protest in a way filled with wry humor.
The Story of Ferdinand
This children's book was written by Munro Leaf and illustrated by Robert Lawson. With beautiful clashing vibrant colors, this books illustrations are sure to capture your child's attention. Follow Ferdinand, a bull that doesn't quite live up to the stereotype of its species. Ferdinand is calm, peaceful, and likes to relax under the shade of a cork tree.
The Lorax
Leave it to Doctor Seuss to tackle a serious world issue like deforestation without losing an ounce of whimsy. Children can't help but laugh at the fun rhyming style and colorful wordplay offered by Seuss.  Follow the Lorax as he tries to save his forest from the people trying to cut down all of the trees.
Corduroy
Everybody loves a cuddly teddy bear, but who could love a teddy bear that's missing a button? Follow Corduroy in this story by Don Freemon. As a stuffed animal that has spontaneously come to life, what is a bear with a missing button to do? Find it, of course! This book is filled with wonderful illustrations your child will love.
I Want My Hat Back
Written by Jon Klassen, and illustrated beautifully with soft, simple woodland colors, this children's story follows a bear who is seeking out his lost hat. The illustrations contain lots of clues for your child to figure out along the way.
Miss Rumphius
There are not that many children's books that are actually based on true stories, but this book is one of them. Written by Barbara Cooney, follow the story of Miss Rumphius as she travels across Maine spreading flower seeds everywhere that she goes. Beautiful illustrations of blooming and blossoming are bound to captivate your little one.
Brave Irene
Every little girl needs a strong heroine role model in their lives. This brave little dressmaker's daughter is the perfect candidate! Follow her as she braves a ravaging snowstorm so that she can deliver a new gown to the duchess in time for the big ball.
Alexander and the Terrible, Horrible, No Good, Very Bad Day
The title may be a mouthful, but the story is a delight. Written by Judith Viorst and illustrated by Ray Cruz, follow Alexander on what is shaping up to be a very bad day. Whether it's gum stuck in his hair, getting stuck in the middle of the back seat, missing desert for lunch, or being relegated to third best friend status, things will just not shape up for our young Alexander.
Hopefully there is at least one entry on this list that you and your child haven't read and can enjoy. It is such a great way to enjoy a night in with the family, and it is so good for children as well! For those nights out, you can always come have a blast at our Grand Rapids trampoline park. You kids can play on our ninja warrior course, basketball slam, or any number of other attractions. We also host kids' birthday parties. Feel free to give us a call if you have any questions about our location, hours, or attractions.