Keeping Your Family Active in the Fall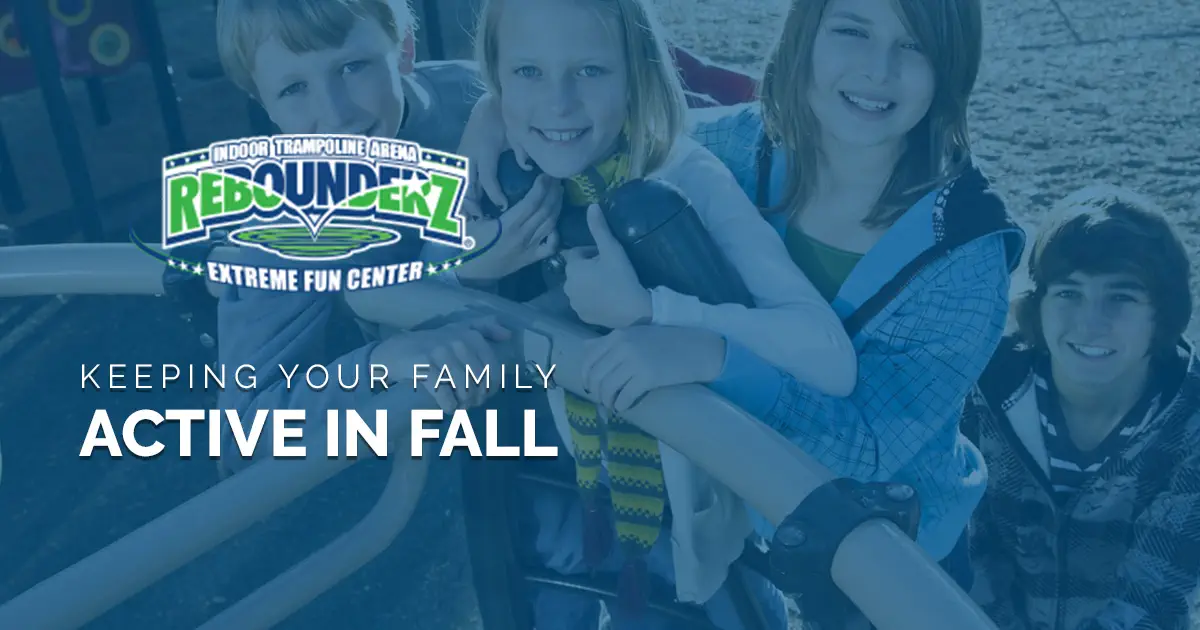 Around the country, fall can be a difficult time to keep your family active. When the hustle and bustle of a busy summer draws to an end, and individuals find themselves settling into new routines outside of the home, when families meet back up in the evenings, it is easy to fall into a relaxed schedule that includes homework, eating dinner, and television before scooting off to bed. Additionally, fall is the beginning of inclement weather conditions, whether it includes September rain, hurricane season, or the first snowfall, that make it difficult to get the outdoor playtime that summer promises. At Rebounderz, we understand how important it is for you to keep your family active and the struggles that fall may bring. Here, we would like to offer a few family-friendly fall physical activities.
Embrace the Fall Chill
If there is no active precipitation or threat of twirling wind, the fall can be one of the most comfortable times of the year for getting outdoor playtime! The crisp fall mornings that lead into the chilly fall evenings offer an environment that is much more conducive to outdoor play than the sweltering heat of summer. Fall means baseball playoffs and the beginning of football, hockey, and basketball seasons. Get your family in the spirit by engaging in a game of your family's preferred sport — Go Lions! If your neighbors are up for it, invite them to play as well!

Soak Up the Sunset
Fall means later sunrises and earlier sunsets. One of the easiest — and most beautiful — ways to stay active is by going for a stroll to watch the sunset. When you include your family on a walk, or a bike ride, through the neighborhood at sunset, you can enjoy active, quality family time, set to a beautiful backdrop. You can also use this time to engage your kids in meaningful conversation without the distraction of what else may be going on at home. Stop to catch some fireflies along or appreciate the changing colors of the leaves.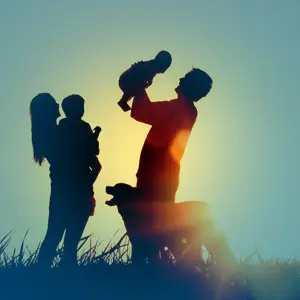 Find Indoor Community Activities
When getting outdoors is not an option, find indoor alternatives. Head to the community rec center to engage in community sports leagues or check out your nearest ice skating rink. Rebounderz trampoline park offers a full arena of trampolines to bounce the evening away on. As a family, you can play trampoline dodgeball or basketball, or test your skills on our Ninja Warrior course. When you jump along with your kids, you can all have a physically active good time together, which is important to physical health and family bonding.
At Rebounderz Extreme Fun Zone in Jenison, we offer a family-friendly way to stay active all year round. No matter the season, no matter the weather, you and your family — and all your friends — can come to enjoy an evening of joy in our trampoline arena. We have activities for jumpers of all ages to enjoy, and jumping is one of the best ways to stay physically fit. Keep your family active this fall by bringing them to Rebounderz!