Labor Day Activities For the Whole Family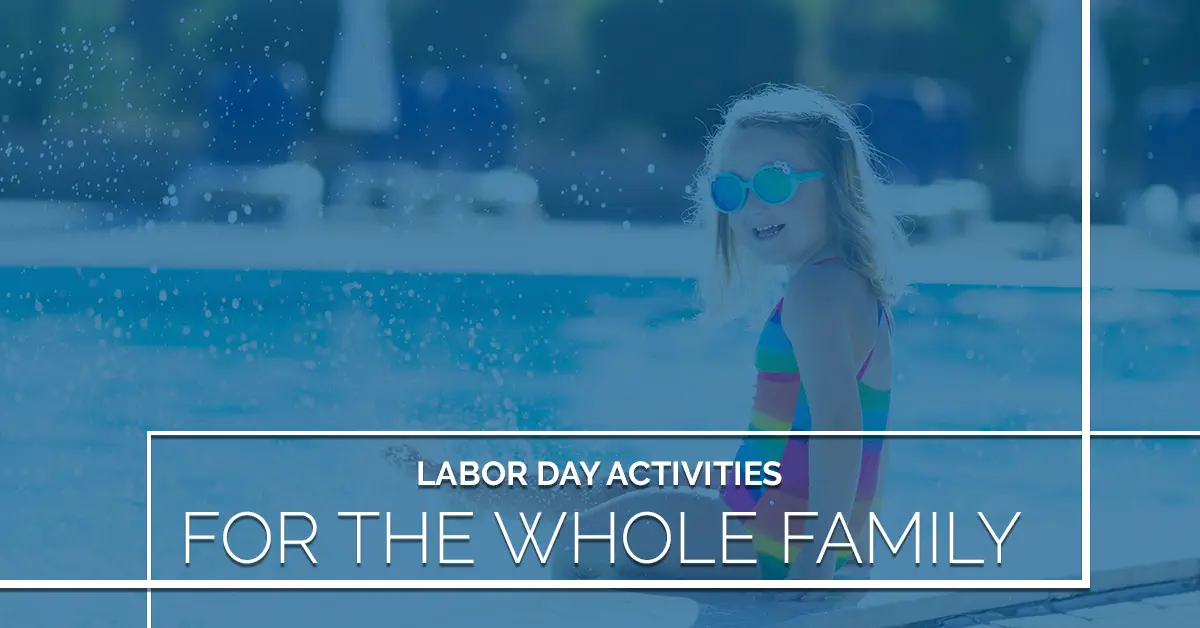 Labor Day is the first weekend in September and is a time to celebrate all the achievements of the US labor industry and recognize all the efforts of workers, by rewarding them with a day off of work that is filled with parades and celebrations. Labor Day weekend is the unofficial end of summer — most school districts are back in session, pools close at the end of the weekend, and the focus shifts to fall activities. Make this Labor Day weekend one to remember for your family before you are all swept up in the bustle of fall.
Labor Day weekend is the perfect opportunity to round up your family for one last family bonding opportunity before the winter holidays. It is a good opportunity to reflect on the fun that the summer offered and look forward to the opportunities that fall brings. Of course, there will be barbeques, parades, and celebrations, but there are alternative activities that shouldn't be overlooked for fun family bonding.
Family Camping Trip
Camping is a great family activity, especially for a long weekend! Camping offers the opportunity for families to get together and leave technology behind to just enjoy each other's company and the beauty that nature has to offer. Whether you pitch a tent in your own backyard, rent a teepee at Camp Nauvoo, or set off for Irish Creek in your RV, your whole family can unplug and relax without all the distractions of normal life's routine. Pack up the playing cards, the fishing rods, and all the s'more fixin's and spend the long weekend bonding with your family and exploring all that local nature has to offer.

Swimming
Although Labor Day is the unofficial end of summer nationally, in Sacramento, the temperatures are typically still in the mid-80s over Labor Day weekend. These conditions will provide the perfect opportunity to get in one last weekend of poolside lounging before the outdoor pools close for the season. Pack up your sunscreen and a picnic for the family, put on your suits and head to your local swimming pool for one last weekend of splashing about together. Better yet, head to Paradise Beach or Sand Cove Park to explore the natural beaches that Sacramento has to offer!
Head for the Coast
If your weekend allows, pack up the family and head for the coast! Sacramento may be smack dab center of California, two-and-a-half hours from the Pacific Ocean, but the drive is well worth it! Head out to the beach for a day of surfing, sand volleyball, or just walking the boardwalk admiring the sea lions. It is always nice to get away for the weekend and San Francisco and the entire Bay Area offer some great family-friendly activities to fit any family. Because the coast is still relatively local, you can opt to head home at the end of the day or you can stay for the entire weekend.
Plan a Staycation
We are fortunate to live in a wonderful city full of amazing things to do and see. Whatever your kids and family are into, there is something fun to do! Given a long holiday weekend, plan the ultimate back-to-school staycation and use the opportunity to do things here in Sacramento that you just haven't gotten around to doing yet. If you want to really celebrate the labors of workers and get your kids prepared for back to school, check out one of the many local museums! Get input from all of your family members and build a list of things they'd like to do. You can pick the activities that suit the majority's preferences or that fit the family budget.
Organize a Neighborhood Weekend
If your neighborhood is like most American neighborhoods, you may know your neighbors and spend some time with a few of them, but generally, life keeps you too busy to unify as a whole. Take the long weekend as an opportunity to organize community events such as a neighborhood game of football to welcome the pending season start or a community barbecue or potluck. Encourage families to bring their kids in hopes that maybe the school year will go smoother for everyone when your children see familiar faces in the halls.
Visit Your Local Family Entertainment Center
Rebounderz of Sacramento is proud to offer a family-friendly family entertainment center that offers a variety of activities for the whole family! The main attraction is out giant indoor trampoline arena that features wall-to-wall trampolines for the whole family to bounce on! Our Ninja Warrior course allows you to test out your obstacle course skills and work as a team to complete the course. Engage your family in a round of trampoline dodgeball or basketball, climb on our rock wall, or let the kids run around in our indoor playground!
Labor Day weekend is a great opportunity to harness some quality family bonding. Don't let the holiday weekend be lost to sleeping in and doing house chores, but take the weekend to round up your family for some end-of-summer fun! At Rebounderz, we encourage active family bonding through healthy fun all year round, but would love to have you stop by our brand new Sacramento location! For more information or teo get your tickets, contact us or stop by today!