Kids Birthday Party Planning Tips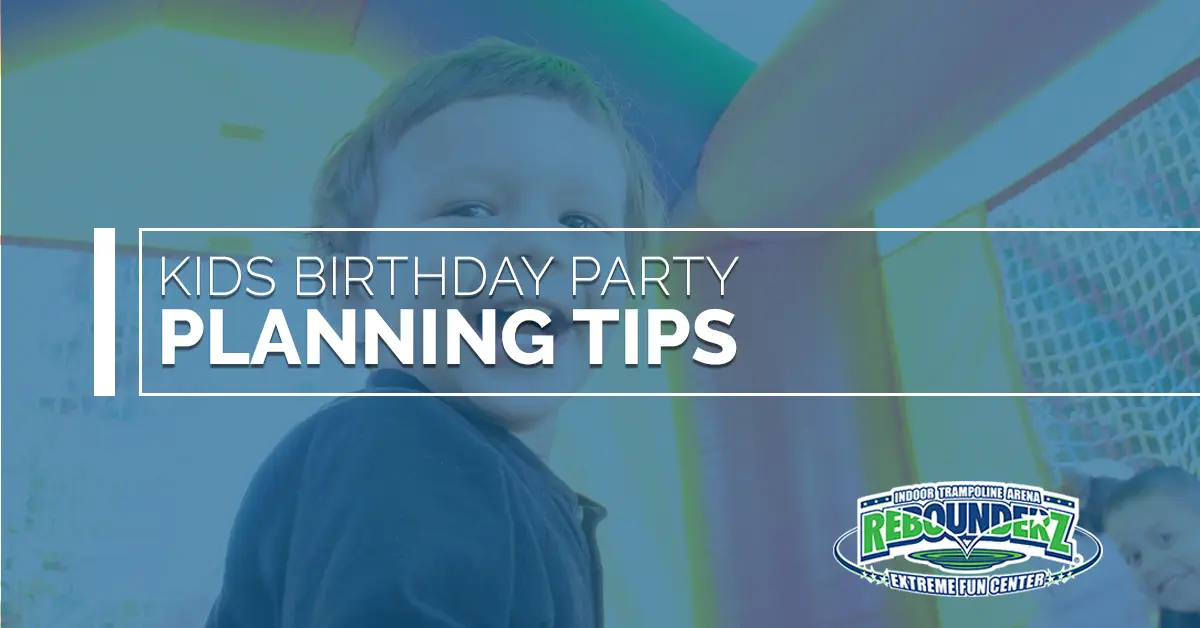 As your kids get older, the planning process for their birthday parties will start to become more extravagant. That's because, as we know, kids want what they want; and compromise is rarely on the table.
However, planning your kids' birthday parties doesn't have to be stressful or painful. With a few prior proper planning techniques, tips, and tricks, you can streamline the whole process so that it's painless and efficient.
Having a great birthday party can greatly improve your child's enthusiasm for their big day, as well as help build bonds and friendships, boost confidence, and a whole lot more. So, what are you waiting for? Get started today with a few of these kids' birthday party planning tips.
Choose A Theme
Of course, every kid's birthday party has to have a theme. Whether your strong-willed little girl is obsessed with the latest superhero flick, or your boy wants to revel in decor featuring his favorite sport, it's important that you gather input from the master of ceremonies before settling on a theme. Then, once you have a good idea, you can plan your entire party around that theme; from the invitations to the decor to the wrapping paper and gifts. Your child will never forget their themed birthday party, and neither will the guests who attend.
Choose A Venue
This is the second most important part of planning a fun, exciting kid's birthday party. Where you host the event goes a long way toward gaining favor with the guests, as well as your own little birthday boy or girl. Is there enough room at your house? Do you want a bunch of little cake-filled creatures running around your living room? If not, there is no shortage of options available in Sterling. Chief among those options, of course, is your friendly local Rebounderz indoor trampoline park.
With wall-to-wall trampoline action a Ninja Warrior Course, and more at the ready, our fun center is the perfect utopia for kids birthday parties of all ages. Your child is sure to be the talk of the town after a birthday party filled with high-flying, bounce-happy action that also includes food, drinks, and more. Contact us today to learn more.
Finalize The Guest List
After booking your venue for a date that works best for you, your child, and your guests, it's time to finalize that guest list and send out invites. In this day and age, it's better to keep your circle as tight as can be, so you don't have to tend to organized chaos and instead can focus on providing the space for a fun, safe, all-inclusive event. Also, technology has helped many parents to save costs on the invitations, as there are many ways in which to send invites online, such as through social media, email, and more.
Plan To Entertain
Making sure your guests, as well as the guest of honor, are thoroughly entertained for the party is probably the biggest stressor when it comes to planning kids' birthday parties. However, that's where picking a unique and fun venue with plenty of entertainment options readily available comes in handy. It's important to have games and activities pre-planned, as well as a specific times set aside for eating food, cutting cake, and opening presents. At Rebounderz, we can accommodate kids birthday parties with extreme fun activities like open trampolines, a state-of-the-art Ninja Warrior course, trampoline basketball courts, and more. That not only helps take pressure off you, but also ensures that everyone involved will have the time of their lives.
Feed The Frenzy
Of course, one good way to get the kiddos settled down and organized is to provide food and cake. That will ensure they have some food in their bellies for energy, while also making sure they are all accounted for. At Rebounderz, your kids birthday party planning is made easy with a variety of different party packages which include pizzas and refreshments; all you need is to bring your child's favorite cake!
Have Fun!
Remember, this event is all about your precious little one. So, it's important that you keep a positive attitude and find out what they want in a party. And what could be better than an extreme fun center for your next birthday party? Contact Rebounderz in Sterling today to book your special day here.