Making The Most of Your Trampoline Park Visit-Part 2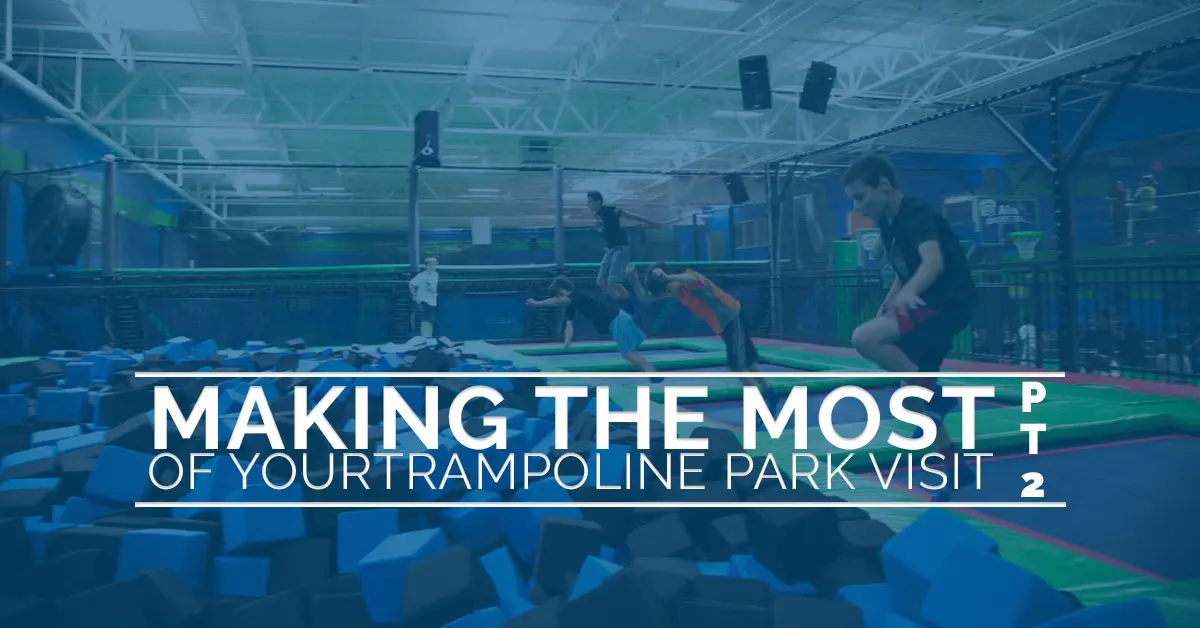 As a kid, there's something magical about jumping on a trampoline. You probably remember it, the feeling of gravity loosening its hold on you, just for a second. Very briefly, you feel like flying. For many of us, back in the day, the only way to enjoy the trampoline experience was if we owned or knew someone with one in their backyard. Too often, old school trampolines were rickety death traps. But with the rise of the indoor trampoline park, things are a lot different.
Trampoline parks have become wildly popular in the last few years. They are a great place for a birthday party for the kids, or simply as a fun place for your kids to go and blow off some steam. But if you're looking to get the maximum amount of fun from the experience, keep reading. Yesterday, we shared a few tips to keep in mind when planning your trampoline park excursion, and today, we've got a few more.
Not all trampoline parks have the same rules, and one of the biggest things to keep in mind is whether or not socks are required. Some places don't require socks, while others do, and still others require everyone to wear socks with grip bottoms (which they helpfully sell). Make sure to find out the rules ahead of time, and beware the foam pits, which have a way of stealing socks from unwary feet.

As an adult, there's one thing many of us have forgotten from childhood, and that is the fact that jumping on a trampoline is a tough workout. Like any other extended exercise, you'll burn a lot of calories and become dehydrated. Dehydration can sneak up on you faster than you think, so make sure to take frequent water breaks. Better yet, bring a big water bottle with you so you don't need to embark on a water fountain hunt.

For most trampoline parks, you pay for a set period of jumping time, usually an hour or two. That amount of time will exhaust nearly anyone, but here's how to get a little extra jump time. Arrive and buy your tickets a few minutes after the hour or half-hour. If you arrive at 1:10 and you pay for an hour of jumping, you'll likely be called to leave closer to 2:30 instead of 2:00.

The vast majority of folks who opt to bounce at trampoline parks are adults. Once in awhile though, some brave or foolhardy parents decide to join in the fun. That's okay, and keep in mind adults are allowed to jump. Don't worry about looking goofy, just enjoy yourself. Maybe have some ibuprofen ready for later, though.

Just about every trampoline place has a separated area for smaller kids. These are a great idea, and make sure to take advantage of them if you've got tinier tykes. Older kids can get crazy and accidentally slam into a small child if you're in the main area.

If you're taking the kids, or showing up for a birthday party, what if you're unwilling or physically unable to jump? No problem! Most indoor trampoline parks have somewhat comfortable seating, so if you're bringing older kids, you can relax while they run…er…

bounce

wild.