Ninja Warrior Course Obstacles Explained Part 2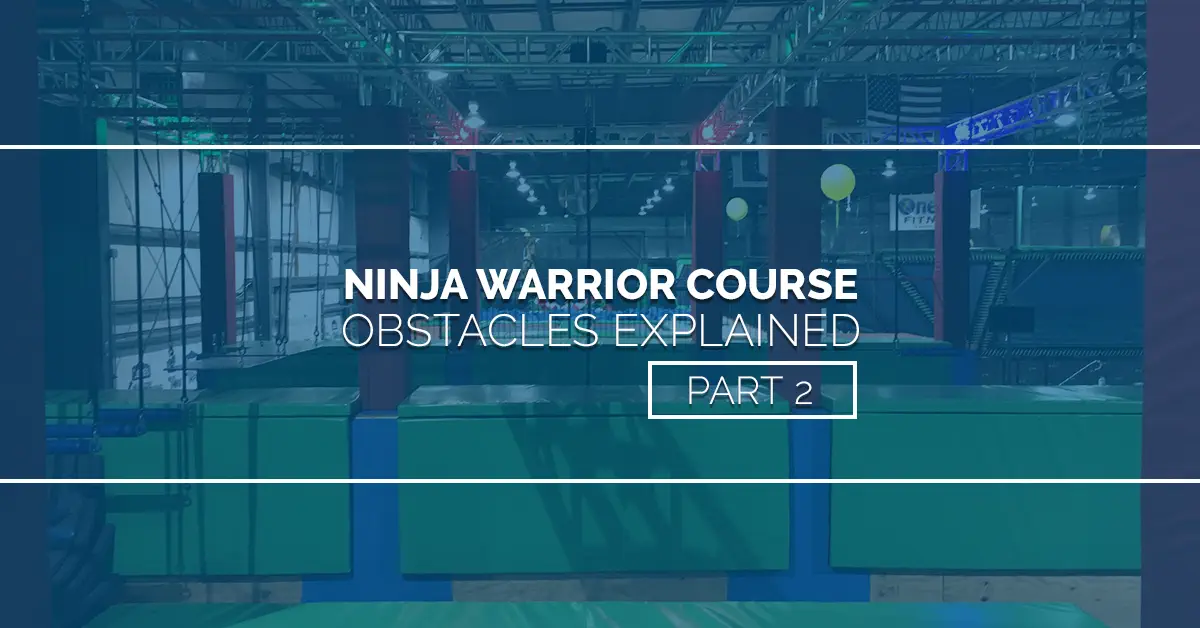 Whether you watch American Ninja Warrior on TV or you like to push yourself to do more difficult physical challenges, you probably love the idea of trying out some of the ninja course obstacles for yourself. Here at Rebounderz of Rohnert Park, we have a state-of-the-art ninja warrior course that anyone can try out! With a variety of obstacles and varying levels of difficulty, you can come see what you're really made of. If you're not an American Ninja Warrior afficianado, and maybe just an occasional watcher, you may not know all the different obstacles by heart. In fact, you may not even know their names. Previously on the blog we covered the salmon ladder, the pole grasper, and cannonball alley, but keep reading to learn a few more obstacles and ways you can tackle and train on them.
Floating Walls
The floating walls seen on American Ninja Warrior have caused tons of trouble for many competitors in the early stages of the competition. They are literally exactly what they sound like: four floating walls that competitors have to traverse. These walls face the starting point and are spaced a couple of feet apart. Individuals have to hang on the sides and work their way across. Really get your feet involved to find success on this obstacle.
Vertical Limit
One competitor, Joe Moravsky, claims that vertical limit is one of the hardest obstacles on the show and for good reason. Competitors must traverse a tiny, two inch ledge using just their grip strength. Pieces of the ledge are set apart so that you have to make reaches and sometimes jumps in order to finish. Rock climbing techniques and grip strength are absolutely essential in order to complete this difficult obstacle.
Globe Grasps
Another obstacle commonly found on the ninja course that requires similar strength to vertical limit and rock climbing techniques is the globe grasps. Competitors hang from these palm-sized balls much like you would the monkey bars, and make your way across. There is typically a change in vertical direction as well, making it that much harder. While this obstacle may seem deceptively easy, it takes a lot of upper body and grip strength to accomplish.

Ring Toss
While the name makes it sound like a carnival game, the ring toss is an exceptionally tricky obstacle. It's necessary to have a wide arm span in order to find this a little bit easier. Competitors have to use two large rings to traverse a set of pegs that first go up and then down. Once again, the motion is a bit like the monkey bars, but you have to hang onto the large rings in order to finish the obstacle.
Here at Rebounderz of Rohnert Park, whether you're looking for a training opportunity or just want to have some fun, our ninja warrior course is something that should not be missed. Contact us today for more information, or come on by and give it a try for yourself! And as always, come to Rebounderz for maximum fun and maximum safety!