Rebounderz of Sunrise, FL Offers a Safe and Fun Place for South Florida Kids During Hurricane Irma Recovery!
Sunrise, FL, September 12, 2017
FOR IMMEDIATE RELEASE
LOCAL TRAMPOLINE ARENA OPENS DOORS FOR KIDS WHILE PARENTS WORK ON RECOVERING FROM IRMA
REBOUNDERZ PROVIDES A FUN AND SAFE ENVIRONMENT FOR KIDS DURING RECOVERY ALONG WITH THEIR SPECIAL OFFER FOR THE COMMUNITY WITH NORMAL ADMISSION REDUCED TO $2.00 FOR 3-HOURS.
Rebounderz of Sunrise is providing a safe place that children from South Florida can visit to take their mind off the aftermaths of Hurricane Irma.
On Wednesday, September 13th, Rebounderz of Sunrise will be re-opening from their Hurricane closure with a special offer for the community allowing anyone to get their jump on for just $2.00 for a 3-hour time frame (normally priced at $22.00). The offer includes access to all attractions in the facility, including the Ninja Warrior Course! The Rebounderz of Sunrise owners felt that this was great opportunity to show that local businesses are out to help the community and jump start the economy after the effects of this storm.
"We felt it was the right first step to do for the community. As we spent a rough day cleaning trees and fences in our backyard. It would have been great to send the kids somewhere for a few hours. We feel this will allow parents to be more productive in their cleaning efforts." – Michael Vorbe, co-owner of Rebounderz Sunrise.
There has been an immediate and overwhelming reaction from the community on the Rebounderz of Sunrise Facebook page (see link below) with numerous comments from local residents connecting with friends and family planning to bring their children and others thanking the team at Rebounderz for offering such a great discount during a struggling time for everyone.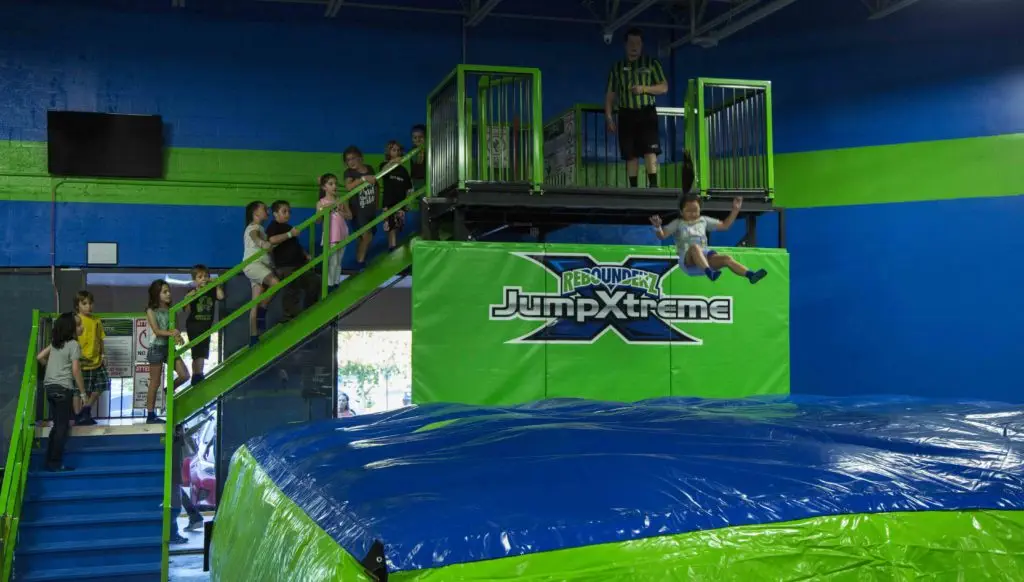 The Indoor Trampoline Arena plans to open the doors at 12:00 PM (Noon) this Wednesday, September 13th and remain open until 8:00 PM to allow as many families a chance to spend time working on clean-up, or spend time with their children in a way to bring back smiles and laughter.
"We cannot forget in the midst of all of this (Hurricane damage), that the kids as well were under a lot stress over the last few days. Being stuck in their homes for a while, in cars traveling hundreds of miles, to turn around and travel hundreds of miles back. As parents, we feel it will be a good thing for them to channel all that energy into some good healthy fun and exercise, so they are ready to go back to school." Added Sebastien Vorbe, co-owner of Rebounderz Sunrise.
In a time when some of the darkest actions rise to the top, such as looting, price gouging, and other acts, Rebounderz of Sunrise is taking the opposite approach and sacrificing revenue for emotional relief for their community. Not every business can provide product and monetary donations, but with an Indoor Family Entertainment Center like Rebounderz of Sunrise, they can possibly offer something just as great.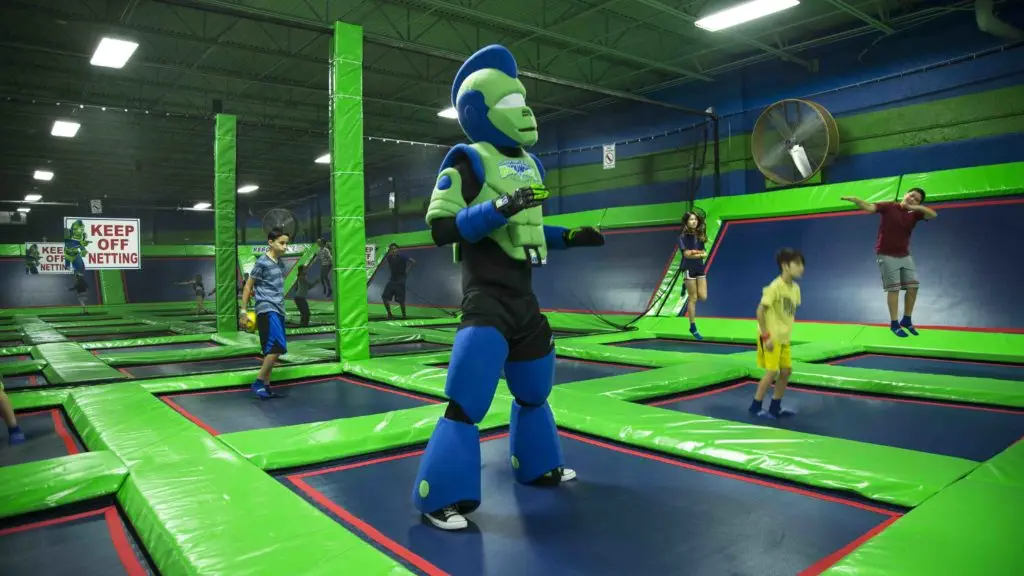 Rebounderz of Sunrise, Florida is a 32,000 square foot state-of-the-art Extreme Fun Center and Indoor Trampoline Arena. This location is the third Rebounderz location in the State of Florida and the first in South Florida. The location features a large, arena-style Combo Jumper with rebounding floors and angled rebounding side walls. Rebounderz patented Exoskeleton Jumper design ensures that over 12,000 square feet of high-flying, rebounding surface is stable and safer than any other trampoline park arena on the market.
Additional attractions to be enjoyed at Rebounderz Sunrise range from the 5-Lane Air Pit, 4-Lane Basketball Slam, JumpXtreme Tower, Ninja Warrior Course with three difficulty levels, and for the youngest Jumpers, a dedicated kid's play area called Weebounderz. When guests need to cool off from all the extreme trampoline fun, they can enjoy refreshments and delicious foods in the Café and play one of the numerous Arcade games in the facility.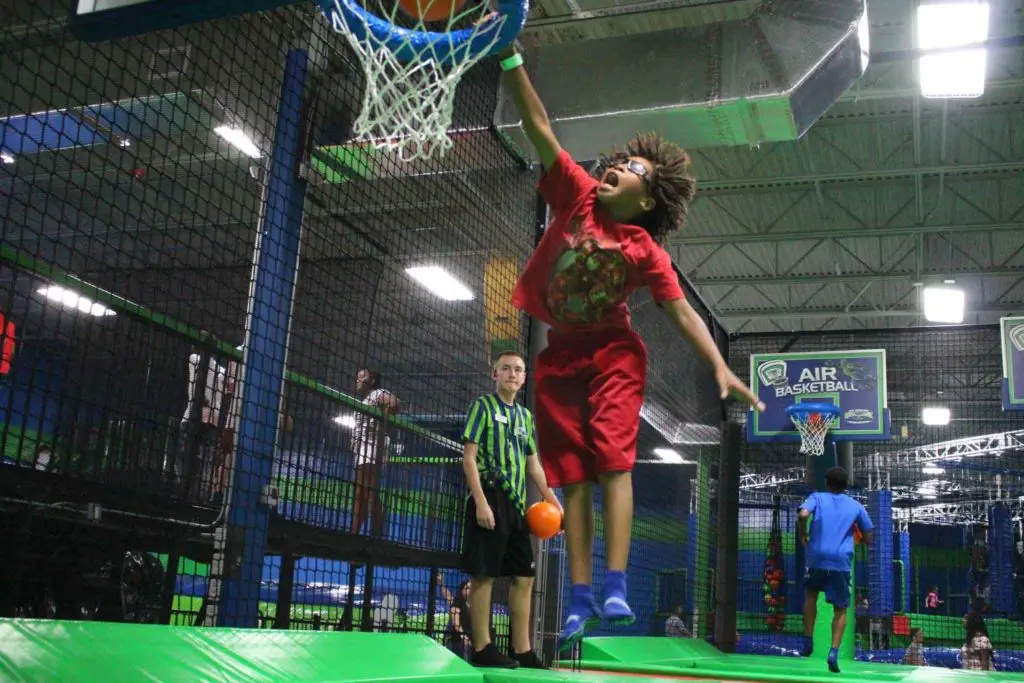 Rebounderz is also an amazing venue to host birthday parties for kids, teens, and even adults, Bar and Bat Mitzvahs, Graduation celebrations, High School Reunions, Corporate Team Building Events, Field Trips and Summer Camps, Team Building Events, Private Events (Private Facility Rentals are available), and more.
# # #
Rebounderz of Sunrise is located at 4545 N Pine Island Rd Sunrise, FL 33351 and we encourage the media to come out Wednesday for this special event for the community or contact us with questions If you would like more information about this topic, please contact Spot On Goals at 616-328-5007 or email at [email protected]. You can also contact Rebounderz Sunrise co-owner Michael Vorbe at (786) 470-7784 for comments, questions or interviews.