Sensory Friendly Night at Rebounderz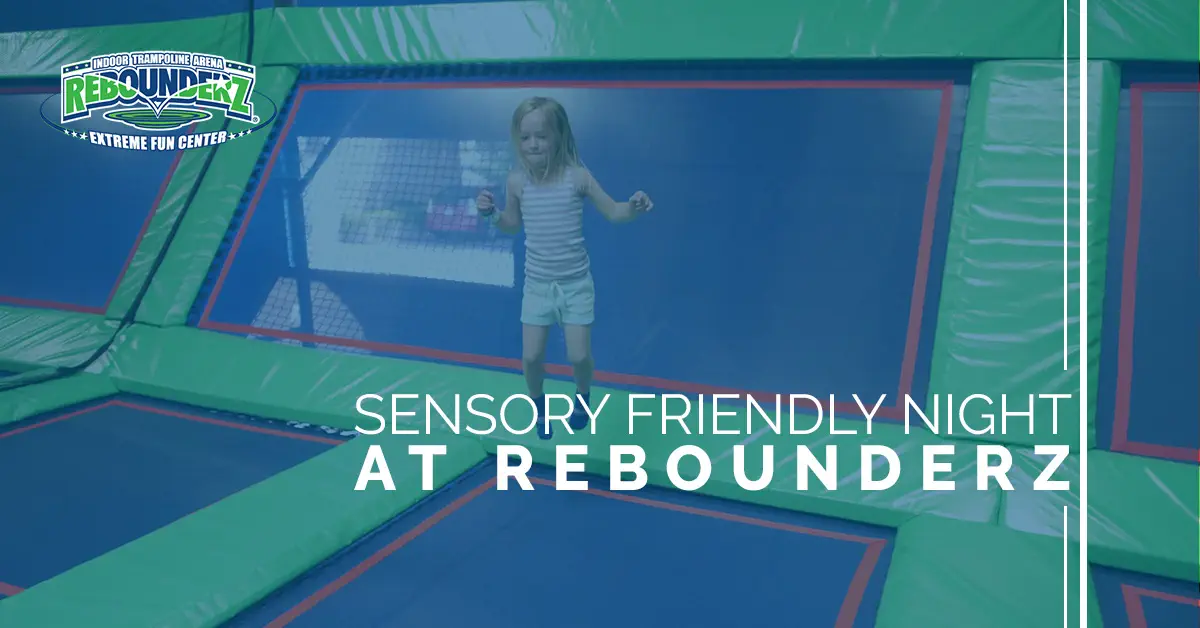 At Rebounderz Grand Rapids, we understand the struggles of finding quality entertainment that kids with autism can enjoy. Sensory sensitivity limits the activities available and can contribute to social isolation. We believe that every child deserves the opportunity to have fun in a safe environment that they feel comfortable in. We also know that during normal operating hours, Rebounderz can be an overwhelming place for those with special needs, especially sensory sensitivity. What, with all the kids bouncing, music booming, and the lights and sounds from the arcade, our indoor trampoline park can be a lot to take in.

Sensory Friendly Night
At Rebounderz, we take great pride in offering a great experience to all community members, from the very young to the centurion child (100+), from those looking to lose weight, reduce stress, burn extra energy to those who have a mental or physical handicap, everyone deserves to experience the joy and health benefits that trampoline rebounding can offer. This is why we offer special jump times and programs for each of our groups of visitors. To encourage those with autism or other sensory sensitivity needs, we are proud to offer sensory-friendly nights to allow our special need friends to come to enjoy our trampoline park! Modifications for our sensory friendly night include: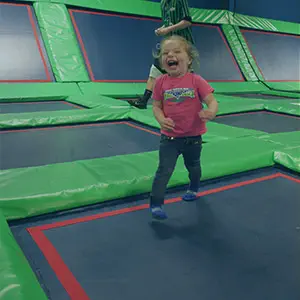 No overhead music playing
Fewer distractions — arcade games and lit posters will be turned off
Free admission for a parent/caretaker/therapist
Each child will have their own jump square
Rate includes 2 hours of jump time and Ninja course passes
Raising Awareness
We understand that there are not many family entertainment centers are friendly for patrons who have sensory sensitivity, with all the neon flashing lights and continuous attention-catching sounds. At Rebounderz, we hope to set the example and raise awareness for the need of kid-friendly activity centers to meet the fun and safety needs of all children. We partner with community agencies to offer the best activities for our community members with special needs.
If you are the parent, caretaker, or therapist for children who have sensory sensitivity needs, join us for our sensory friendly jump night (https://www.rebounderz.com/location/grand-rapids/sensory-friendly-night/) and let your kids be kids! Contact us(https://www.rebounderz.com/location/grand-rapids/contact-us/) for more information and to secure your spot today!