Tips for Getting through the Ninja Warrior Course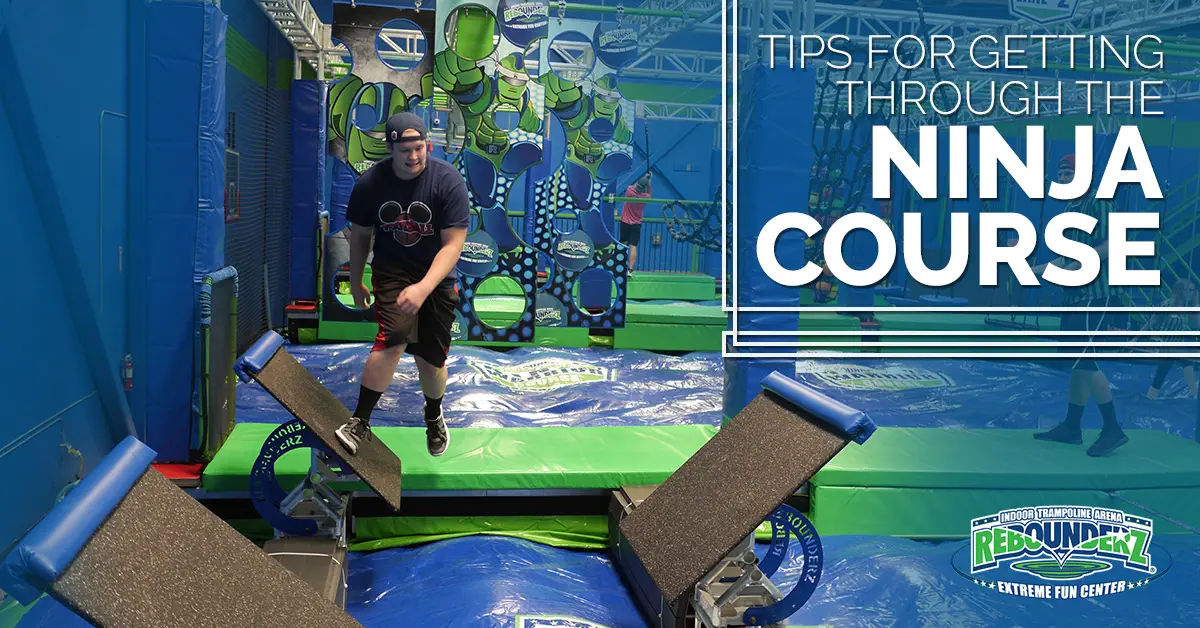 When you watch American Ninja Warrior, you may find yourself in awe of the competitors that put themselves to the test each week. Don't worry, we're in awe too. However, if you love the thrill, you can try out a Ninja Warrior course for yourself in Sunrise, FL. As the premier trampoline park in the Miami area, Rebounderz of Sunrise provides a variety of attractions, including a unique and ever fun Ninja Warrior course to test your own skills on. However, before you jump on the course, keep the following tips in mind and you're sure to do better than you would have if you just went for it.
Visualize the Course
For any sport, one of the best things you can do is visualize what you're going to do before you do it. If you're a springboard diver, you visualize and practice the motions of the dive. If you're a football player, you're going to visualize passes and catches as well as the different plays that you will be running in order to improve your accuracy. Attempting a Ninja Warrior course is no different. Inspect the course that you will be tackling and visualize yourself on each obstacle. Are there obstacles that "trip" you up and your initial plan doesn't seem viable? Are their obstacles that you could tackle differently? Visualize the whole course to help you plan out your route.
Practice Obstacles Independently
While it may seem like a great idea to just go for it and power through the course obstacles that are hard for you, those are the ones you're going to want to practice over and over again. Practicing specific obstacles independently can help you improve your movements through them and help you to make it through the course easier than if you just take your time on the obstacles that you're already good at.

Shake It Out
The goal of any Ninja Warrior course is to get through it as quickly as possible without falling. While that sounds easy, it's important to actually take a moment when you are able. Between each obstacle is a green platform that you can stand on. Take a second to stretch out your hands, shake out your arms, and let your body relax before tackling the next obstacle. Your body will thank you for this kindness and it will also be able to last longer even if you just take a moment to breathe.
Use Your Whole Body
You may find that some obstacles in a Ninja Warrior course use mostly upper body strength or use mostly your legs. This may seem like the case, however, no matter which obstacle you're taking on you'll want to get your whole body involved. This will increase your chances of success greatly.
The Ninja Warrior course at Rebounderz of Sunrise is not only fun, but also challenging. With these tips, you'll be a step ahead in being able to complete the obstacles you're presented with. And if you're just looking for a great day with the family, stop on by the trampoline park and bounce to your heart's content. Call us today for more information about our attractions!