10 Years Of Our Indoor Trampoline Park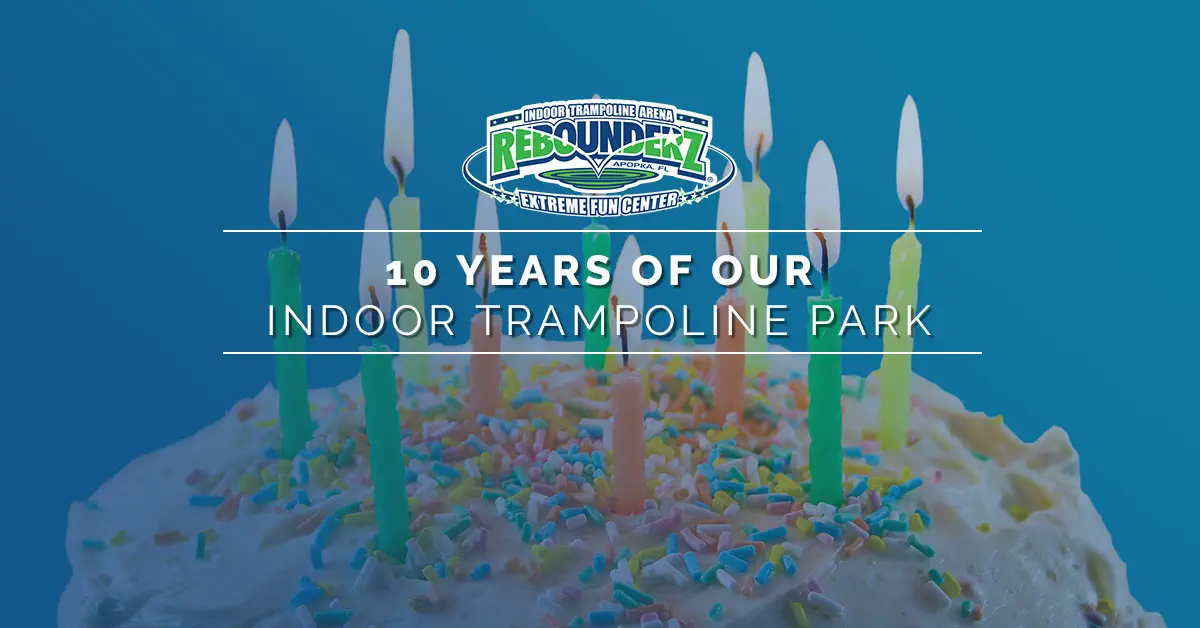 Rebounderz 10-Year Anniversary Party
Over the years, Rebounderz has had the pleasure of celebrating thousands of birthdays across the country. We have been able to share priceless memories with our customers and their families. But, just as you have a birthday every year, so do we! Rebounderz has a birthday of our own this weekend and we would like to celebrate our special day with you! We have watched countless birthday boys and girls celebrate their birthdays, and now you are invited to a Rebounderz birthday!
Another Year of Bouncing
Rebounderz has been serving the United States for over 10 years. In those years, we have been able to expand and grow as a business. By being able to grow, we have been able to open up several new branches of our business, including some outside of U.S. borders. Today, Rebounderz is proud to represent our brand in 10 locations, spread across the nation and one location in Panama.
It gives us joy to branch out and offer more locations a place to bounce. We know the incredible power of bouncing, which is why we invite everyone to join us at one of our locations July 13 through the 15th.

Join Us For Our Birthday
Though you might have only one birthday, we have three! July the 13th through the 15th is our official three-day birthday celebration. During these days, you and your family can come and bounce while enjoying a piece of complimentary birthday cake or cupcakes. We are proud of our 10 years of service to each of our locations. We hope that our presence has added to the communities or our locations and created a fun option for recreation. Our indoor trampoline parks were made to give kids a great way to have fun and exercise in a safe, controlled environment. Stop by our trampoline park today for an afternoon of bouncing.
Win Prizes At Our Indoor Trampoline Park
If bouncing for fun isn't enticing enough for you to attend our "birthday party," we are also going to host fun games with winnable prizes. At your local Rebounderz, your kids can play and compete for incredible prizes that they can take home. Not only will you be able to encourage your child to play with others their age, but you will be able to involve them in fun activities that include prizes.
Specials We Offer
Also, Rebounderz is offering company-wide specials on entrance fees. That means you can save a little cash and get discounted deals on your Rebounderz tickets. So, not only will you give your kids a memorable experience, but you will have saved so money doing so. Visit your local Rebounderz while this offer is available!
Rebounderz is happy to celebrate its 10th anniversary this July 13-15th at all of our locations. Be sure to look on our site and see if your area has a local Rebounderz for you to join in on the fun. Come bounce with us on this special day!