How to Cater to Food Allergies at Your Kid's Birthday Party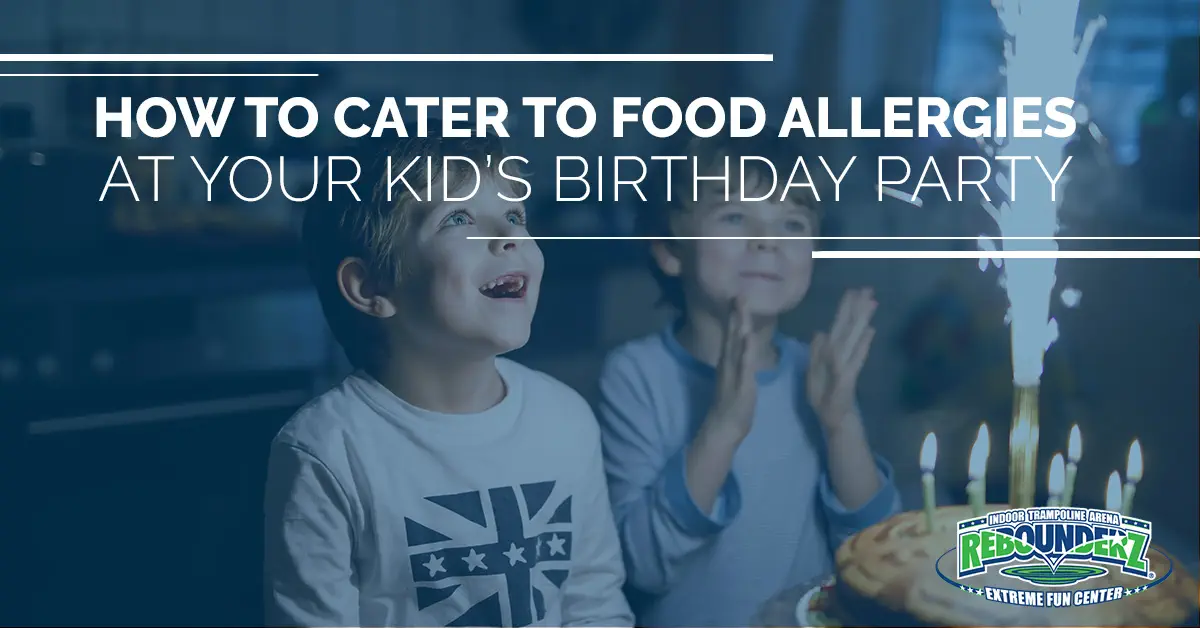 Historically, people with allergies either didn't attend parties, or attended and weren't able to participate in the festivities that their allergies restricted. However, in recent years, the public has become much more aware of allergies, and recipes have been modified to cater to everyone, even those with limiting allergies. If your kiddo, or someone who was invited to your kid's birthday party, has severe food allergies, we would like to recommend a few allergy-friendly birthday cake options.
Allergen-Friendly Birthday Cakes
Eggless Birthday Cake
Egg allergies are fairly common and hinder celebrations for most egg-allergy sufferers because most baked goods include eggs as the binding substance. Eggs are in so many common foods, that it often discludes those with allergies from joining in festivities. The great news for egg-allergy sufferers (and vegans) is that there are many egg-free cake recipes to choose from. This eggless vanilla cake from Mommy's Home Cooking (https://mommyshomecooking.com/egg-free-vanilla-cake-recipe/) uses:
2 cups granulated sugar
1 cup unsalted butter
2 teaspoons vanilla extract
4 cups self-rising flour
2 cups whole milk
2 tablespoons apple cider vinegar
In a large bowl, beat sugar and melted butter until creamy; add vanilla. Mix milk and vinegar in separate bowl. Add the flour alternately with milk to the butter mixture, use a rubber spatula to turn the batter over several times, beat until incorporated, without overmixing. Pour batter into desired cake pan, bake at 350 degrees for 20-25 minutes or until the skewer comes out clean.

Lactose-Free Birthday Cake
Those with milk or lactose allergies generally know to avoid baked goods. Impress your allergy suffering guests with a lactose-free cake they can enjoy! The key to making a lactose-free birthday cake lies in realizing the ways that lactose is snuck into baked goods. The most obvious lactose-ridden ingredient is milk. Traditional cow's milk can easily be swapped out with lactose-free milk, rice milk, or almond milk. Butter is another culprit of harboring lactose; be sure to choose a dairy-free shortening instead. If you are making a chocolate cake, use cocoa powder instead of milk-chocolate flavoring for a lactose-free flavor. For a dairy-free icing, try making your own by mixing:
1 cup dairy-free margarine
4 cups confectioners sugar
1 teaspoon vanilla extract
2 tablespoon plain, unsweetened almond or soy milk
Whip ingredients until fluffy spread on your dairy-free cake and allow your lactose intolerant guests to enjoy cake too!
Gluten-Free Birthday Cake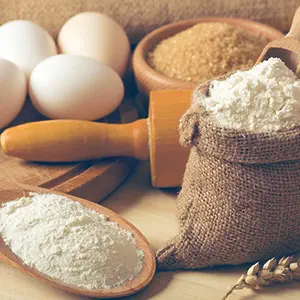 A fact of life that those with gluten allergies, historically, have come to accept is that baked goods and bread are out of the question. However, in the last decade, quite a bit of attention has been paid to this allergy and preferred eating style for many healthy eaters. Now, there are many more gluten-free options than ever before. To make any baked good gluten-free, you can swap the regular flour for a gluten-free flour option. If you are using gluten-free flour to make cakes or bread, add a teaspoon of xanthan gum.
Just because your child or someone they love has a food allergy, does not mean that they should miss out on enjoying the festivities at your kid's birthday party, including the celebratory birthday cake! Try out one of these allergy-free birthday cake recipes. If you need help planning and hosting your kid's birthday party, give us a call at Rebounderz. We make celebrating your kid's birthday as easy as it is fun!