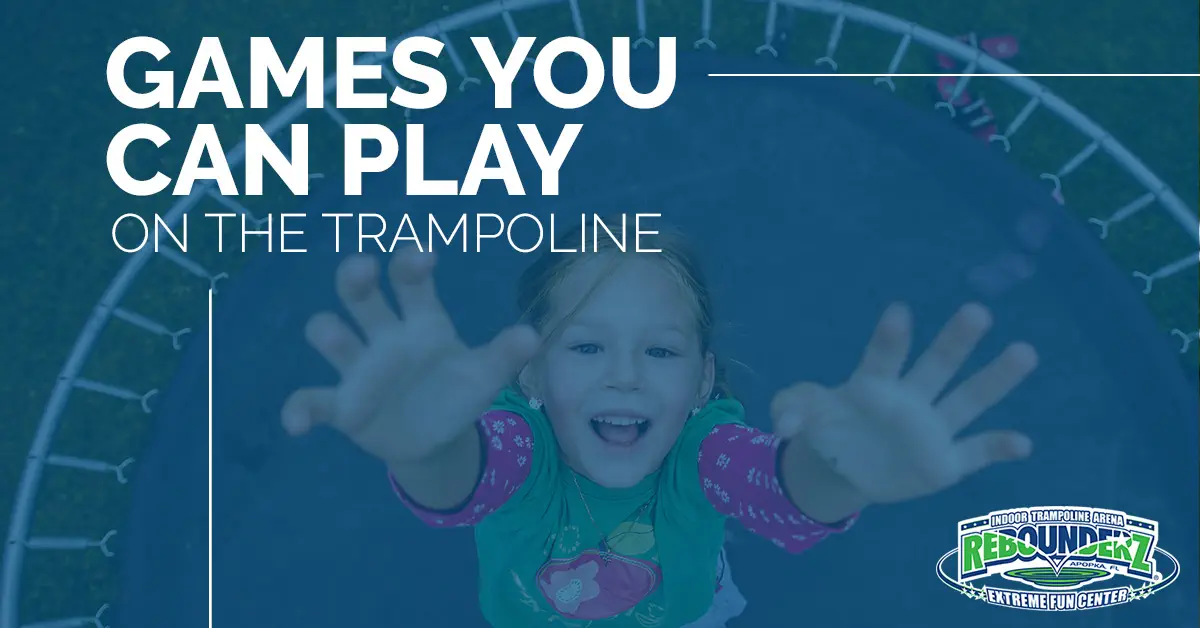 Kid's birthday parties are all the rage.
For the parents, it's their time to showcase their love and admiration for the youngsters by throwing them a party that they'll remember for a lifetime.
For the kids, it's an opportunity to play, eat cake, and best of all open up some brand new presents that your friends will all want to play with.
However, the traditional kid's party is all the same. Maybe you go to the bowling alley, have a soda, bowl a game, get bored, and go home. Or maybe it's just at someone's house, and the kids run around in the backyard for a couple of hours while the parents are forced to make small-talk.
What if there was a better way to have a kid's party with something fun for kids and adults alike?
Well, there is!
Trampoline parks are among the fastest-growing family fun centers in the world, and with great reason. These indoor arenas house wall-to-wall trampoline action, and the good ones (cough, ahem, Rebounderz) have a whole mess of additional extreme fun amenities in which kids and adults alike can experience hours of boundless fun.
At Rebounderz in Apopka, our trampoline park is only a short drive from Orlando and features state-of-the-art amenities and packages that will transform your next kid's party from the same old routine to a brand new memorable adventure.
Rebounderz Apopka has several different kid's party packages, all of which include a private party room plus jump time for your guests, unlimited access to our facilities, arcade cards, pizza, soda, and a dedicated party host or hostess.
The beauty of hosting your kid's party at an indoor trampoline park is this: your wild child and their friends aren't limited to just playing one game. There are truly unlimited opportunities at Rebounderz trampoline parks. What are some ideas, you ask?
Well, let's check out a handful of exciting games your party guests can play on the jumpers at our Rebounderz trampoline park.
Air Dodgeball
Who doesn't love a classic game of dodgeball? Well, when you throw a trampoline arena into the mix, you get a high-flying twist on a favorite childhood game. Players can divide into teams and step into the Thunderdome at Rebounderz, dodging, dipping, and leaping their way to dodgeball glory. Some things are just more fun when you can fly through the air, and dodgeball is certainly one of them.
Slam Basketball
Yet another thing that is just made better when you can reach new heights. Kids (and adults, just admit it) would love the opportunity to dunk a basketball, and playing hoops on a trampoline is the easiest way to achieve that goal. At Rebounderz, we have innovative slam basketball courts that are included in the jump time, so guests at your kid's party can take to the court and dunk for hours on end.
Trick Contest
Kids have limitless imaginations when it comes to creating a competition. With the help of a trampoline and a highly-cushioned foam pit, they can create their own trick contests and perform flips, twists and leaps of faith that would make a gymnast proud. Our foam pits are filled with four feet of foam blocks, right next to a bed of our patented jumper trampolines, so your party guests can fly through the air and land softly.
Crack The Egg
An all-time classic! You might remember playing this game (or some version of it) on your own backyard trampoline as a child. Well, at a trampoline park the thrill of this game is multiplied ten-fold. Have the birthday guest start out as the egg, crossing their arms over their knees and holding on for dear life as their friends jump about trying to "crack" the egg by getting them to break their grip.
Rock, Paper, Scissors
Another classic game from your youth, only with the added bonus of using your full body. Your kid's birthday guests can use this game to decide who will get to eat the first piece of cake. Opponents will take turns jumping on the trampoline and "shooting" with their symbol; rock is landing on the hands/knees, paper is a flat flop onto the trampoline, and scissors is a seat drop.
Arcade Games
No, this isn't a game that can be played on the trampoline. However, it is one of the attractions that you will find at our Rebounderz trampoline park in Apopka. With dozens of classic and new-age arcade games like skeeball, air hockey, and more to choose from, the guests at your next kid's party will have no shortage of entertainment options.
Play Games At Rebounderz
Any type of trampoline game you or your child can think of can be played right here at Rebounderz. Don't believe us? Just come find out for yourself? Our Orlando-area trampoline park features more than 10,000 square feet of jumping surface for children, parents, and even grandparents to enjoy. Contact Rebounderz of Apopka today to learn how to book a one-of-a-kind kid's party that will have your birthday boy or girl jumping for joy.