Group Events at Rebounderz!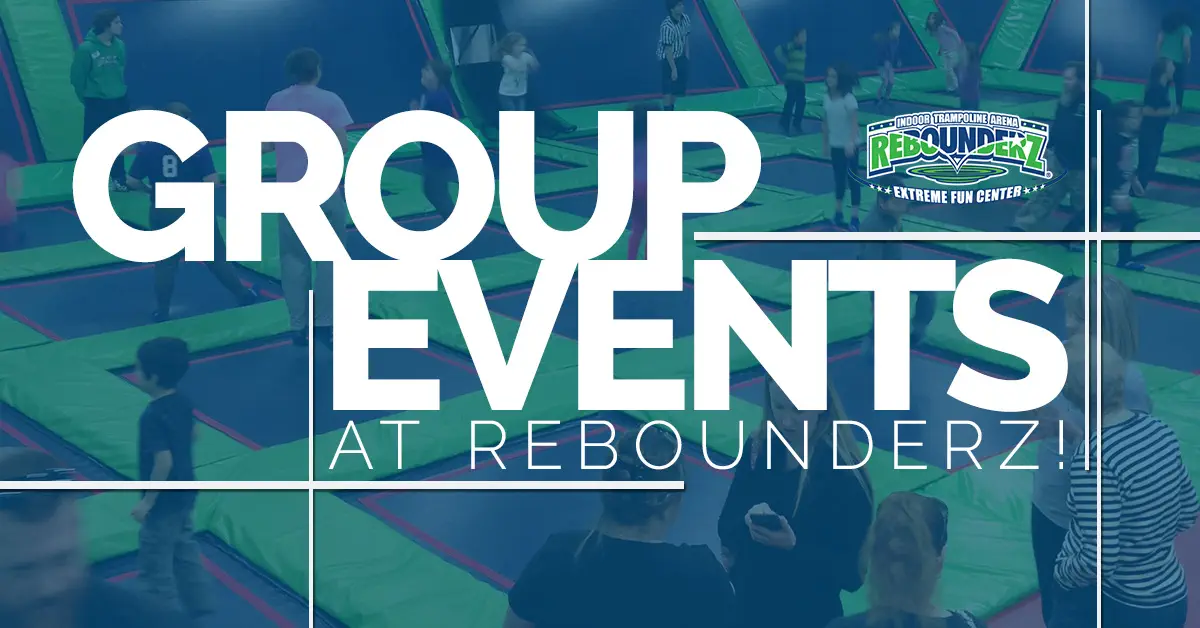 When it comes to hosting a group event, it can often be difficult to find just the right venue that everyone can enjoy. It's even harder when you have certain expectations of fun and bonding for your group. But you don't have to struggle with this decision if you're in Sunrise, FL. Rebounderz of Sunrise is the perfect location for a group event, especially for children and young adults, and is the premier indoor trampoline park in the Miami area. With tons of fun, lots of options for your event, and all at an affordable price, why wouldn't you choose Rebounderz? Just to help inspire your imagination, here are some groups who could have a blast at Rebounderz of Sunrise, and benefit from the extreme fun and bonding time that the event can provide.
Sports Teams
At Rebounderz of Sunrise, we regularly host a variety of sports teams for their banquets and their bonding nights. Our trampoline park is a great place to get to know one another in a low-pressure setting. In addition, you're still getting plenty of exercise when you play on our trampolines! Whether you're looking for an outing for a swim team or a soccer team, we're here to let kids play and be themselves with one another! Give the kids a training break and hit up Rebounderz!
School Field Trips
When kids work hard, it's important to reward them and show them that their efforts are recognized. One way to do this is by providing a reward field trip through their school. Spend an afternoon at Rebounderz of Sunrise, and let the kids have some hard earned play. A group event at Rebounderz is a great way to let kids burn some extra energy and have a great time after a semester of study. Book your school's field trip in advance for great group rates and private facility use for groups that are large enough!

Girl or Boy Scouts
Alright, we know that girl scouts and boy scouts typically go camping or work on crafts, but a night of bonding at Rebounderz of Sunrise can help solidify friendships that will last for years. Not to mention that the exercise is exceptionally beneficial for any child. Celebrate your accomplishments as a troop by coming to Rebounderz for a fun group event.
Church Groups
Not every Sunday school needs to spend the evening in church. In fact, it's beneficial for kids to get out and bond with the other children in their age group. This play time in a safe, fun environment can help to build relationships that may last the rest of their lives. Make your next church social gather for kids and adults a fun one by booking a group event with Rebounderz trampoline parks.
Company Bonding
Kids aren't the only ones who love to have fun at Rebounderz trampoline parks. Adults can have a blast and bond at any of our facilities too! Company events can be tailored to families or for corporate team building in order to emphasize any specific skills that you're looking for. Either way, your company's employees will be talking about their time at Rebounderz far into the future for all the right reasons.
Cheerleading
From cheerleading to band, there are plenty of other student groups that deserve time to play and bond over a fun activity. Rebounderz provides the perfect environment for just that, and along the way, the kids will get to know one another better outside of their rigorous training environment.
College Dorm Groups
With school coming back into session, we don't want to forget all the college kids coming to campus for the very first time. Resident's Advisors can make a great evening at Rebounderz of Sunrise for the freshmen that live on their floor in order to give the students time to bond and get away from the stress of the first few weeks of college classes. We're the perfect place for so many age groups, college students included!
When it comes to finding the perfect place for a group event, you don't have to look far. Rebounderz of Sunrise is the perfect destination for any group event! Let us show you how much fun a trampoline park can be and why we're the premier choice in the Miami area. Call us today to get started!