Landing on a Trampoline Safely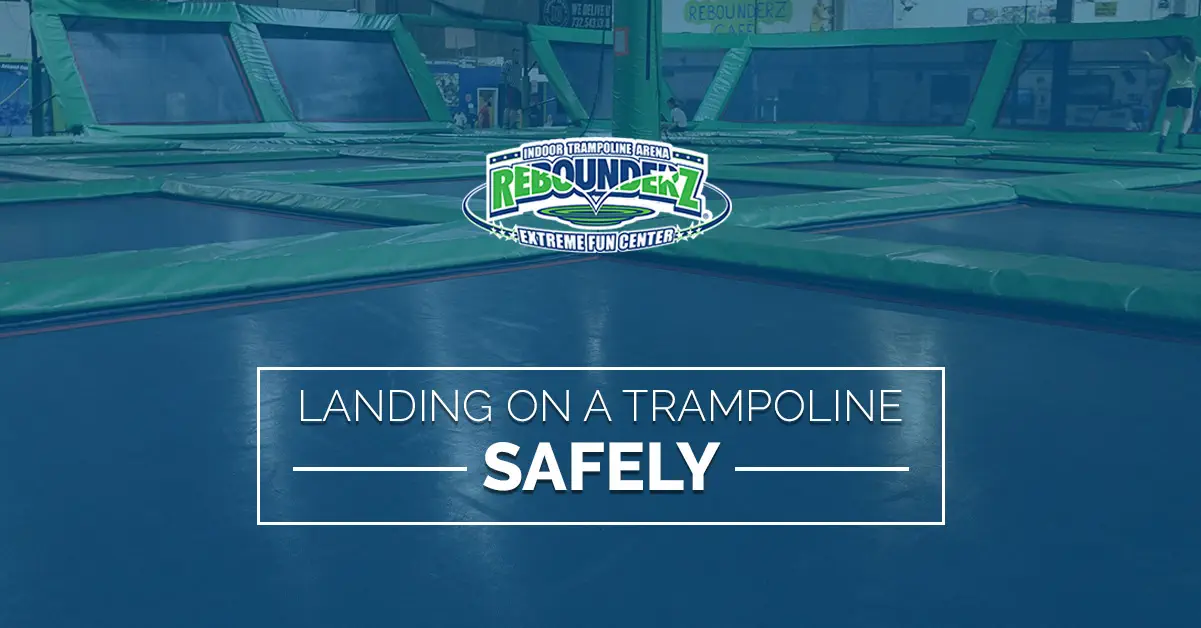 If you've ever done gymnastics, or even if you've had the unfortunate experience of breaking a wrist when you were younger, you probably already know that there is such a thing as a right way to fall and a wrong way to fall. This may sound a little silly, but it's true. By learning how to fall properly in any situation, kids, and even adults, can help reduce the risk of injury to their wrists, arms, elbows, and shoulders.
When you visit any Rebounderz location, you will be provided with a safety briefing on the rules and appropriate behaviors in order to keep every guest on the trampolines safe. This safety briefing will include some of the following rules:
No Jumping Barefoot

Listen to the Referees

Referees Say is Final

No More Than a Single Flip

Always Land with Two Feet

No Running
In addition to these rules, you should always try to fall correctly if you fall at a trampoline park. So what does falling correctly mean?
The number one cause of a wrist injury during any type of fall is because you reach out to catch yourself when falling. It's completely natural to want to do this in order to slow your fall or to protect your head and body, however, by doing so, any individual is risking hurting their wrists and arms. On a trampoline, you don't have to worry about protecting your head or body when you fall. Consider this situation: a child is learning how to do a front flip for the first time. It's really easy to over rotate a front flip when you're first learning how to do them. That means that when a child lands, the odds are that they keep rotating forward onto their hands. Instead of reaching out to stop the rotation, anyone in this situation should tuck their arms to their body, like a hug, and roll. The only exception should be to protect your head, like if you're falling off your bike when you thought just riding up and down the block would be okay.

By utilizing the hug technique, anyone avoids their hands, wrists, and overall, arms being the first to make contact with the ground. Contact with these relatively fragile appendages with the high amount of force behind them could cause sprains and breaks if you don't use the proper safety precautions and follow the rules.
Trampoline parks take all the possible safety precautions to make sure that each individual who comes and plays is as safe as possible. Rebounderz is in a class all its own when it comes to providing the appropriate safety precautions at each and every location. From unique Jumper design and anchoring to properly padded areas, you'll find no safer jumping experience than at Rebounderz. Come have a great time at Rebounderz of Lansdale today and know that your safety is always first and foremost in our minds. Trust only the best trampoline parks when you choose Rebounderz as your family fun destination.