How to Make Your Weekends Fun For the Whole Family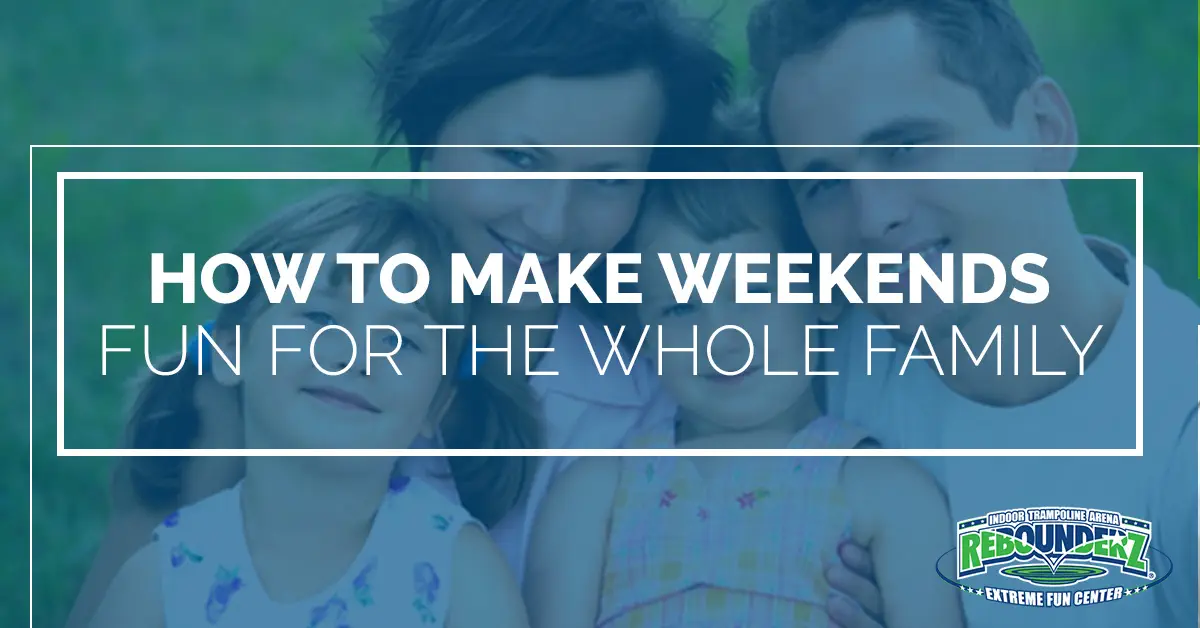 When Friday rolls around, adults are excited to have the weekend off from work and kids are happy to be out of class for a few days. The weekend is when families get to spend the most time together. Many families squander quality bonding time on the weekends by using their down days to catch up on chores and homework and get ready for the next week. Kids grow up fast, move on to their own lives, and have children of their own; it is important to remember to create fun family memories and spend time enjoying each other. We have assembled a few ideas to have fun as a family on the weekends.
Unplugged Family Game Night
One night over the weekend, have a party at home. Put everyone's cellphones in a bowl and leave it tucked away. Turn off the television and pull out the board or card games. Enjoy each other's company and engage in friendly competition. We like to make finger food appetizers and a fun punch and select a variety of games to play that suit everyone's interests and abilities. If you have extended family or your best friends — who may as well be family — invite them, too. Game time is quality time that requires you to pay attention and interact. Game night is excellent bonding time and invites lots of laughs. Game night is also a great idea to assign a weeknight every week for. Make it a family tradition!

Stay-cation
A fun way to spend time together and get to know your hometown and its surrounding areas is to go on staycations. Find a restaurant or park you've never been to and make a day exploring new parts of your town. If you live in a big city, go to one of the local attractions and just be tourists for the day. Oftentimes, people take for granted that they have access to things all the time and never go! We consider vacations as going somewhere new and exotic while forgetting the treasures in our own backyards.
Camping
Camping is great pastime that allows families to bond and share new skills. Spend the weekend in the great outdoors, hiking and fishing and then sitting around a campfire roasting marshmallows and telling your favorite stories. If you have small children and a big backyard, pop your tent up in your backyard and camp at home. Camping gives you the opportunity to close yourself off from luxury resources and forces you to find your sense of adventure. Discover new things and breathe fresh air on a fun, family camping trip. With all the vacation destinations and amusement parks, the past-time of family camping is often overlooked. Reconnect with nature and your family with a weekend camping trip!
Family Entertainment Center
One of the fastest growing industries is family entertainment centers (FEC). FECs are facilities that are designed to offer fun and entertainment for the entire family. They usually include a combination of arcades, eateries, laser tag, trampoline parks, obstacle courses, go-karts, bowling, and batting cages. The idea behind these facilities is to offer a full day of fun for the entire family. Spend the day running around letting out your inner child, with your children! Engage in friendly competition and keep the entire family engaged all day.
Home Movie Night
Pop up some popcorn, whip up some smoothies, pull out the blankets, and put on your jammies, then settle in for a night of family movies. Pile on the couch together or stretch out with pillows on the floor, and wind down while watching some classic favorites or new releases that no one has seen. While movie night invites the screens back in and discourages talking to each other, taking some time to just settle down and be together can often be enough to reconnect. Invite discussion about the movie's theme or overarching moral story afterward, or simply tuck the sleepy kiddos into bed. This is an inexpensive alternative to going out and a great way to wind down at the end of a busy day.
Family time is important, and with the hustle and bustle of overlapping schedules, sport practice and games, scout meetings, homework, and overtime, it may be difficult to find the waking time to squeeze in family time. Make the most of your weekends by planning something to do together, even if only for a few hours. Taking the time out of busy schedules to fit in family time can make everyone feel appreciated, included, and loved. Make every effort to enjoy each other before everyone has their own lives! If you are looking for a family entertainment center near Grand Rapids, look no further than Rebounderz trampoline park. Stop by for some family fun today!