Trampoline Jumping for Family Fitness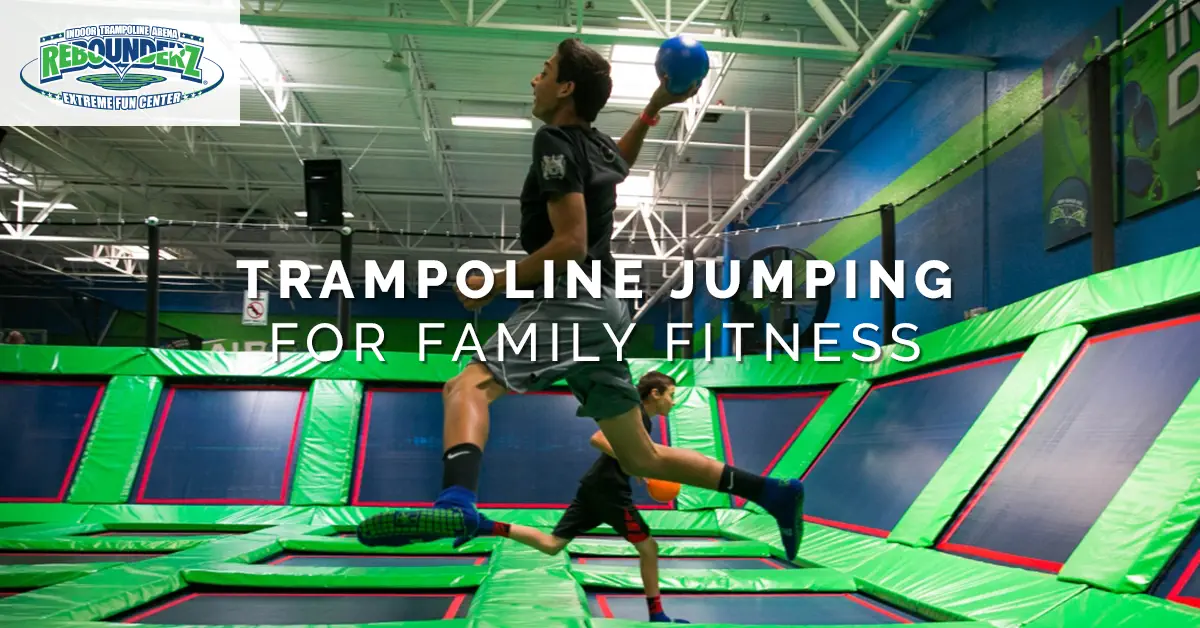 Trampoline jumping is great for kids and adults. It is a wonderful thing to do with your children. You'll be getting fit and teaching them the importance of staying active. They won't even realize they're learning a lesson. They'll be too busy laughing, jumping and enjoying the quality time with you!
Health Benefits for Your Kids
Trampoline jumping provides a lot of physical and emotional health benefits that you might not be aware of. Anything that takes practice and requires new skills helps children learn the value of persistence. Trampolining definitely fits that criteria.
All of the twisting, bending and jumping isn't just fun, it's healthy! For young children, trampoline jumping is a great way to develop motor skills, balance, and flexibility.
Jump Your Way To a Fitter You
People at almost any fitness level can use a trampoline workout to get into better shape. As with any exercise routine, before you decide to make jumping your path to better health, it is a good idea to check with your doctor and make sure you don't have any underlying conditions that could impede your activity.
What makes trampoline jumping such a great choice for getting in shape? We'll tell you.
Depending on your fitness level you can burn more than 150 calories an hour jumping on a trampoline. The more vigorous the bouncing, the more calories you burn. If your goal is to lose weight while getting in shape, you really can't do much better than that. Think about it this way. If you cut out one sugary drink each day, which may contain 300 or more calories, and do a half hour of trampolining, your net calorie reduction for the day could be 450 calories. That's amazing!

Trampoline jumping is low impact. If you've entered that stage of life, as so many of us have, where your joints are starting to ache and the idea of any exercise that jolts and jostles your knees, back or hips is just too much to face, try the trampoline. The natural give-and-take between the base and your joints reduces impact and makes exercise more comfortable. Plus, we think it's just more fun than just about anything else.
Jumping also helps build strong bones. The older we get, the more important maintaining and building bone density becomes. The repetitive motion is what does the trick. It provides the right amount of low-impact stress to strengthen those old—or young—bones.
It is good for your heart. Cardiovascular disease kills almost 800,000 people in the United States every year. That's one out of every three deaths. That makes it pretty darn clear that maintaining your cardiovascular health throughout your life just makes good sense. Jumping on a trampoline is a great workout for getting your heart beating. Even NASA agrees that it beats running.
Generally, we all feel better after a good workout. Exercise increases endorphins, known as the happy hormones. The way we look at it, combining a good workout with the fun and laughter that are sure to accompany your time at Rebounders in Apopka, makes a good trampoline workout a no brainer. We hope to see you here jumping your way to better health soon!