Orlando is the ultimate getaway destination for families. This growing city has so much to offer that you and your family are guaranteed to find something that everyone will enjoy–including jumping places from bounce houses to trampoline parks to gyms! 
With family friendly activities all around the city, you will find that Orlando provides so much more family fun beyond Disney and other popular theme parks. Even better, you don't have to break the bank to have the best vacation ever. 
From indoor trampoline arenas to classic arcades, you'll find a variety of unique activities that everyone will appreciate. For a truly different experience, leave your stresses at the door and get some good jump time with your family and create memories that you'll be talking about for years to come!

Best Jumping Places in Orlando
Rebounderz 

Get ready to jump and play at Rebounderz! This indoor trampoline arena is the ultimate family fun experience! You could spend all day jumping, but don't worry if you get tired because there's still plenty for you to enjoy. You can challenge your friends for the top spot at your favorite arcade game or see who can come out victorious on their Ninja Warrior Course. Your options are endless at Rebounderz! 
Check out all of Rebounderz affordable offerings today that your kids–and you–will enjoy! Plus, Rebounderz offers a "Parent's Night Out" option, where you can drop your kids off with them while you enjoy other parts of the city Orlando has to offer!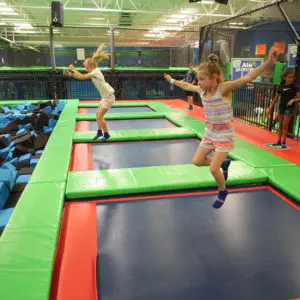 Rebounderz Activities
To be sure, Rebounderz Activities include a lot of jumping options! 
Pricing: For just $20, get an hour of access to Rebounderz indoor trampoline area, plus their ninja warrior course, indoor playground, and foam pit. Or, choose one of their other pricing options. 
Try Rebounderz Today!

DEFY Orlando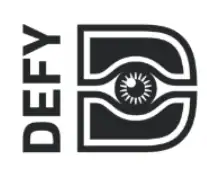 You can head on over to West Colonial to find DEFY Orlando. DEFY Orlando offers a collection of extreme air sport parks trying to give communities a place where they're free to express and push themselves. You can "defy" gravity with an array of physical activities at DEFY Orlando–lots of jumping included. 
DEFY wants to offer a jumping space for fiercely independent, fearless individuals who pass on organized sports in favor of nonconforming ones that challenge them in non-traditional ways–and you can bet jumping is included! 



Activities: 
Basketball

Battle Beams

Extreme Dodgeball

High-End Air Track

Kid Jump

Ninja Course

Stunt Fall

Trapeze and Aerial Silks

Zip Line
Pricing: There are several different ticket options available. A one hour flight ticket for adults (ages 7 and over) starts at $16.99. 

Monkey Joe's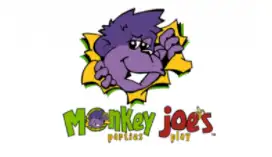 Your little ones will love jumping around at Monkey Joe's in Winter Park! Monkey Joe's transforms play time with their inflatable playground for kids to bounce on all day. 
Monkey Joe's is geared more towards younger kids, suitable for kids 12 and younger while also having an exclusive, "Mini Monkey Zone" for kids up to 3 years old. This is great if you're worried about your little ones, the Mini Monkey Zone keeps them secure and safe with kids their age and size. Just remember to bring socks because socks are required in all play areas. 


Activities: 
Indoor inflatable playground

Mini Monkey Zone toddler area

Arcade

Birthday parties
Pricing: Adults are free. Children 2 years and under are $8.99, Children ages 3-12 years old are $12.99 Monday-Friday and $13.99 on weekends.

Jumpstart at Dezerland Park 

Get your jump on at Jump Start at Dezerland Park on International Drive. Inside Dezerland Park you'll find a wide variety of varying attractions which include their indoor trampoline arena, Jump Start.
Dezerland Park is one of Florida's largest indoor attractions with over 800,000 sq. feet of "Thrills & Fun" with lots of bouncing, jumping, and starting!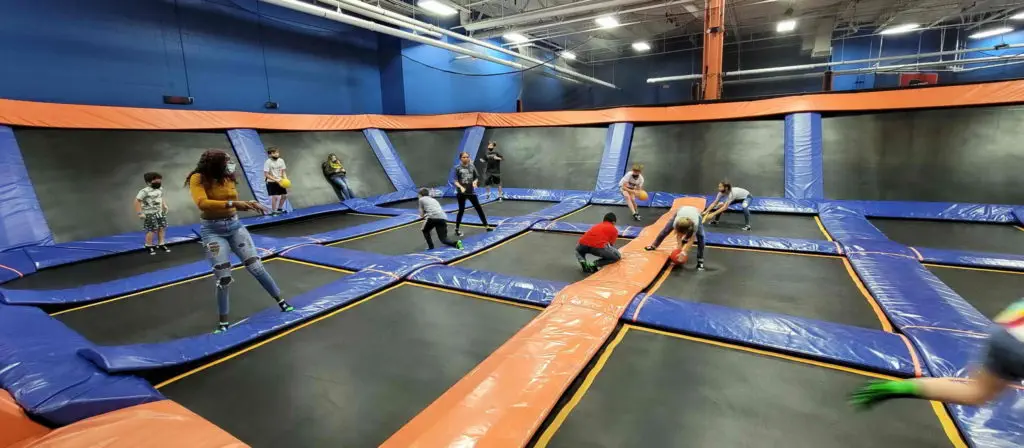 Activities: 
Dodgeball 

Super Slam

Party Rooms
Pricing: One hour ticket pass is $18.95 and 30 minutes is $13.95.

Kids Play & Party Club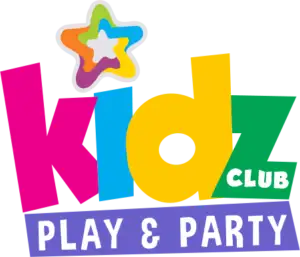 Kidz Play & Party Club enhances play time by integrating educational and creative experiences. They also offer family workshops and early childhood literacy classes, so you can get some learning time in between jumping time! 



Activities: 
Indoor playground

Family workshops

Birthday parties 

Early Childhood classes
Pricing: $12 per child with one free adult, extra adults are $10

District Kids 

Your kids can jump and play over at District Kids in Oviedo, Florida where they have hands-on learning exhibits filled with fun and adventure that is sure to spark your child's imagination. Your kids can take on their inflatable obstacle course or enjoy their interactive play rooms. 
District Kids offers playgrounds, birthday parties, activities, and exhibits, as well as upcoming special events. From their indoor grocery store to inflatable room, there is family fun at District Kids.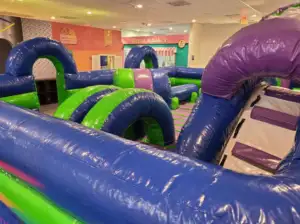 Activities: 
BEAM, virtual playground

Construction house

Play gas station and grocery store

Inflatable obstacle course 

Pet vet play room

Science lab
Pricing
Children over 12 years old with grip socks $11.00, without grip socks $10.00. 2 Adults with paid child admission are free, additional adults are $5.00. Children under the age of 12 months are free.
Planet Obstacle

Not only can you jump around at Planet Obstacle in Lake Mary, but you can test your physical limits with the various challenge courses they offer. 
Planet Obstacle describes themselves as the "World's Largest Indoor Obstacle Park." Created by two Cirque du Soleil veterans, the 50,000-square-foot park provides a day full of challenging courses for all ages to enjoy healthy exercise, learn about fitness, and connect!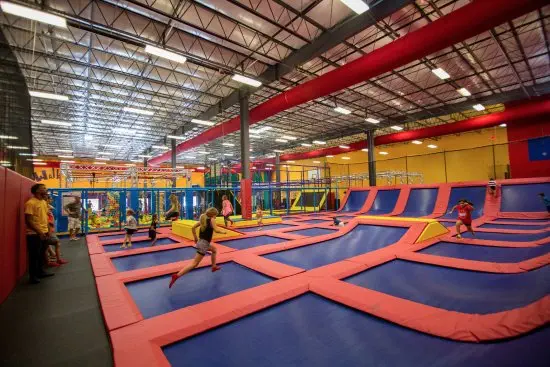 Activities: 
Aerial Ropes Course

Ninja Warrior Course

Bumper Cars

Climbing Walls

Foam Pits and Slides

Toddler Play Area

Trampoline Basketball
Pricing: Pricing varies on day and amount of time, Tuesday-Friday one hour play time is $14.95 and Saturday-Sunday one hour play time is $16.95

Altitude Trampoline Park Sanford 

Let loose and bounce around at Altitude Trampoline Park located in Sanford. You're sure to work up a sweat while you jump around on the trampolines, stunt bags, valo jump or any of their other jump based activities!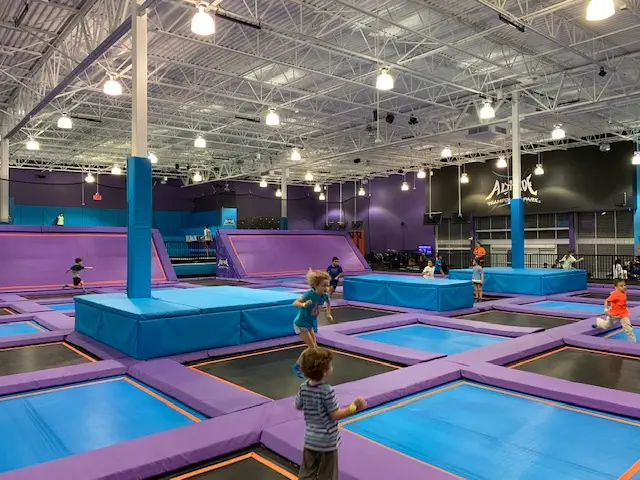 Activities: 
Pricing: Different ticket prices are available. A one hour ticket pass is $19 + tax

Kidiverse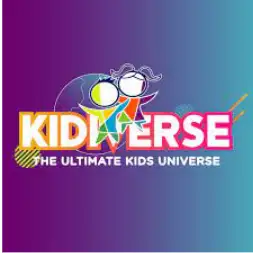 It's a kid's universe at Kidiverse in Orlando. Kidiverse focuses on interactive, physical playtime for kids ages 0-12 that includes many opportunities to jump around! With slides, games, obstacle courses, jungle gym, climbing walls, and much more, there's something for every young child. 
Parents can play with their children on play structures and in imagination-inspiring themed play areas, or relax and talk to other grown ups (and using Wi-Fi) while watching their children explore.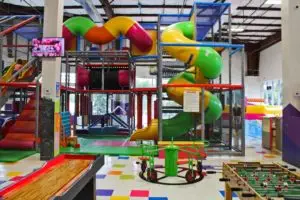 Activities: 
Indoor playground

Toddler play area

Interactive game rooms

iWall

Climbing walls

Ninja Warrior course

Pricing: Infants (ages 0-12 months) are free with paid sibling admission and $9.99+ tax without siblings. $14.99 + tax per child

Urban Air 


Show off your most impressive flips over at Urban Air Adventure Park in Lakeland, Florida. Urban Air offers some more thrilling, adventurous activities like indoor skydiving and their sky rider!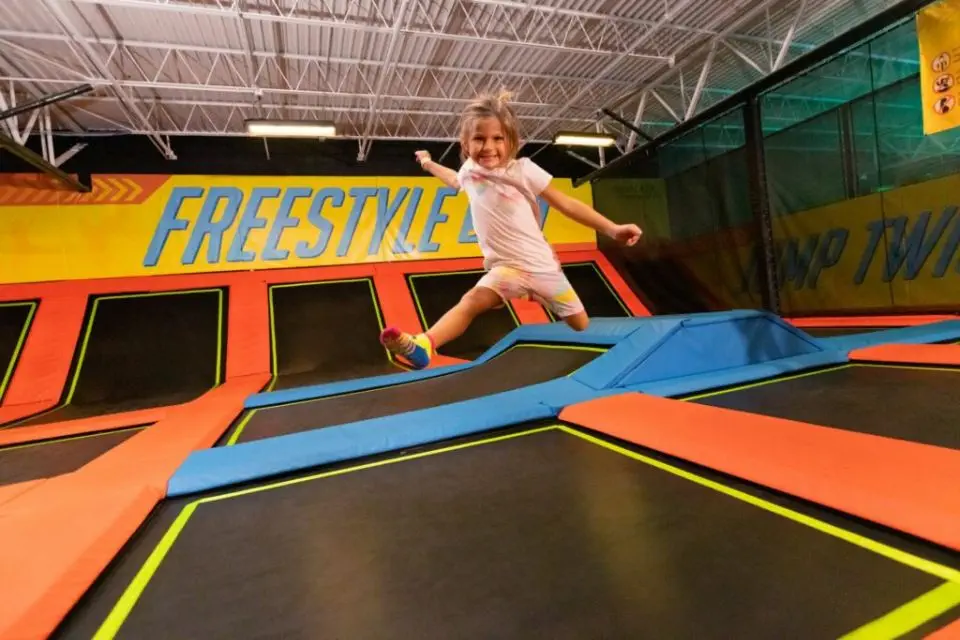 Activities: 
Pricing: Deluxe tickets start at $20.99 for all day passes, but restrictions may apply. 

Launch (coming soon)

Launch is anticipated to open in April 2022 in the Waterford Lakes area, minutes away from the University of Central Florida. You'll be able to get plenty of jump time in or try out one of their other interesting activities like ax throwing!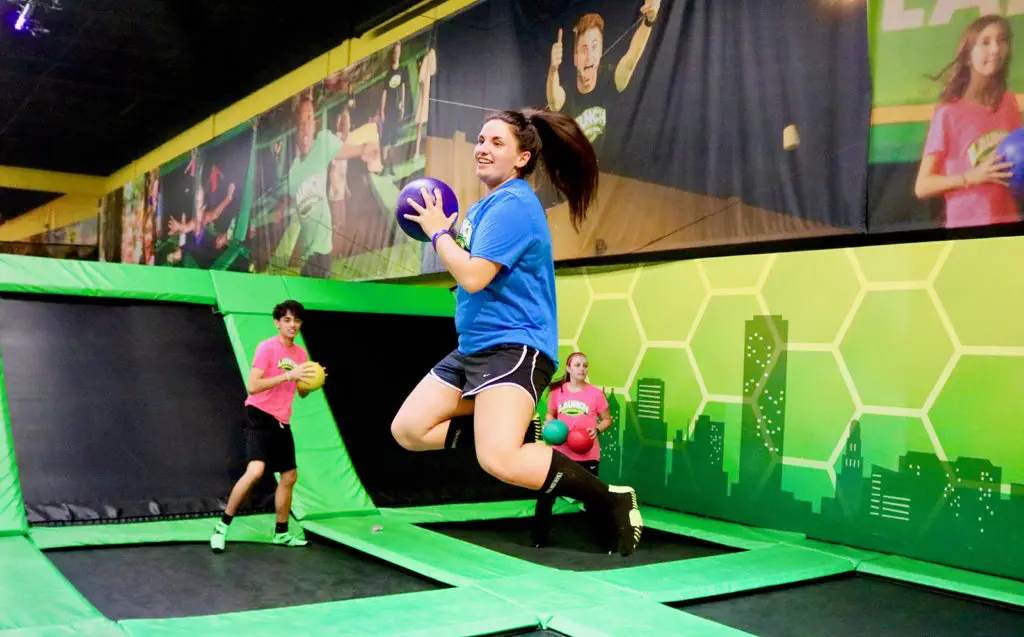 Activities: 
Pricing: Different ticket options are available. The Pick 2 experience is $25, Pick 3 experience is $32 and Pick 5 experience is $39.

Conclusion: What's the best place for kids to jump around in Orlando?
Orlando offers some of the best options for unique family entertainment! Aside from being fun, jumping provides some wonderful health benefits like improving core strength and better balance and coordination. So gather up your friends and family to experience jumping around in a new light! 
Over at Rebounderz in Wekiva Springs, you can reap those healthy jump benefits and so much more! Rebounderz allows you to let loose and play indoors. 
So who are you going to challenge to see who can jump the highest? Grab your friends and head over to Rebounderz to see who has the highest jump! If you don't win, don't worry, there are so many other activities to partake in!
Check out Rebounderz today to plan your jumping adventure!