Every season has its unique features. Fall is a great season for both indoor and outdoor activities. And let's not forget the major holidays of the fall, Halloween and Thanksgiving. Both of these holidays bring with them fun activities for the whole family to experience. 
Sacramento has no shortage of festive activities and events for everyone looking to get the most out of the season. From indoor playgrounds to outdoor animal sanctuaries, the Sacramento area is the perfect place to be during any season really.
Indoor Fall Activities in Sacramento 
While fall is a beautiful time of year, there can be some very cold or even very hot days. In addition to the fluctuating temperatures, there are rainy days inevitable during any season. 
Here is a list of indoor activities perfect for all those not-so-favorable fall days. 
      1. Rebounderz
Rebounderz Sacramento is Sacramento's premier family entertainment facility. Rebounderz offers a variety of activities for those who want to develop fundamental skills to those looking for something more advanced, including trampoline jumping, basketball slam, and a challenging but fun Ninja Warrior Obstacle course. 
Your kids will love Rebounderz – it's the perfect spot to help kick those back-to-school blues! Rebounderz isn't just for kids either. Adults can also experience something unique and fun! We also offer a Parents' Night Out program where Rebounderz staff watch your kids for the evening, so parents can take some much-needed time off. 
Aside from the variety of activities and fun you and your kids can have, Rebounderz also offers a great membership program that can help you save money all while enjoying everything they have to offer. There's also a summer camp program to keep your children engaged and active. 
Activities Offered at Rebounderz Sacramento
Indoor Trampoline Arena

Toddler Trampoline Zone

Colorful Themed Climbing Walls

Air Pit

Basketball Slam

Extreme Dodgeball 

Spin Zone Bumper Cars

Elevated Ninja Warrior Course

Junior/Floor Warrior Course

Multi Level Indoor Playground

Jump Xtreme Tower

Indoor Arcade

Summer Camps and Group Programs
Pricing 
Ultimate ticket:

For $34.99, you can enjoy all day admission to all of the great activities as well as 1 free 500-point arcade card, 1 free fresh popcorn and 1 free ice cold fountain drink.

Premium Ticket

: For $29.99, you can enjoy 2-hours of play time for all the activities.

Basic Ticket

: For $24.99, you can enjoy 1-hour of play time for all the activities. 
They also offer two membership options: $14.99/month for Basic, and $19.99/month for their ultimate unlimited.
Check out all of Rebounderz offerings!
      2. Sac Mini Golf
Sac Mini Golf is an indoor mini golf course set in the basement of the historic Union Hotel. Located in the Old Sacramento Waterfront, Sac Mini Golf is around plenty of restaurants and other fun activities. They offer private events and birthday parties in addition to everyday walk-ins. 
Activities: Mini golf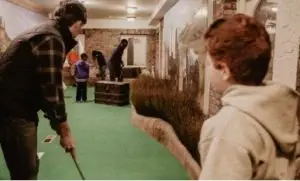 Pricing:
13 years and up:

$13

3-12 years:

$10

Children under 3:

Free with paid adult

Replays:

$5
      3. SMUD Museum of Science and Curiosity
SMUD Museum of Science and Curiosity is more than just a typical museum. There are interactive exhibits for kids to explore and a multiverse theater with an immersive planetarium experience. Give your children an educational experience when the weather is not favorable for outdoor activities.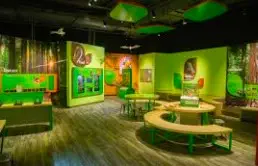 Activities: 
Interactive exhibitions

Multiverse theater

Planetarium
Pricing:
Members:

Free

Toddlers (Under 2):

Free

Youth (2-17):

$14

Adults (Ages 18+):

$17

Seniors (Ages 65+):

$15

Educator/College Student/Military:

$15

NARM Member/ASTC Member:

Free
      4. Urban Air
Urban Air Adventure Park is an indoor park with a number of attractions from trampolines to a warrior course. They also have organized dodgeball leagues on the weekends, laser mazes for different ages and skill levels, mini golf and roller skating sessions for adults and kids alike.
Urban Air offers diverse activities to keep your kids occupied all day long such as bumper cars, virtual reality games, climber wall, sky rider, and more.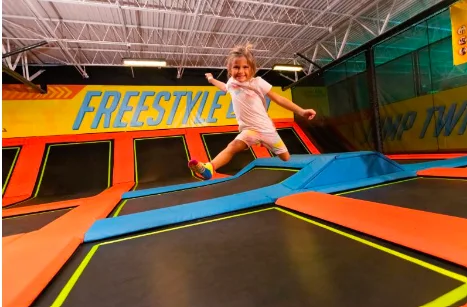 Activities: 
Battle beam

Climbing walls

Dodgeball

Ropes course

Trampoline

Bumper cars 

Warrior course

Indoor playground
Pricing:
5 & Under Pass:

$11.99

Basic Attractions:

$15.49

Deluxe Attractions:

$20.99

Ultimate Attractions:

$26.99

Platinum Attractions:

$30.99
Outdoor Fall Activities in Sacramento
On the best of days in the fall you are going to want to be outside taking advantage of the beautiful mild fall weather. Luckily, Sacramento has some great outdoor fall activities to explore.
      5. Sacramento National Wildlife Refuge
Sacramento National Wildlife Refuge offers beautiful outdoor experiences in nature. The fall is one of the best times of the year to visit the Sacramento National Wildlife Refuge because the temperatures are mild and the wildlife is out.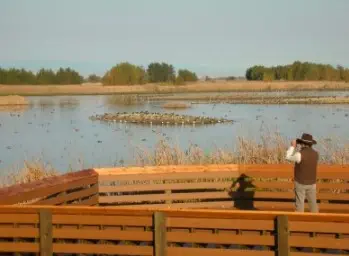 Activities: 
Auto tours

Trails

Bicycling

Photography

Hunting

Environmental education
Pricing:
Daily Pass:

$6

Annual Pass:

$12


      6. Explorit Science Center
Explorit Science Center aims to stimulate scientific curiosity and excitement in all those that visit. They offer programs for kids to get their hands dirty with real-world science projects. There is also a museum with interactive science exhibits.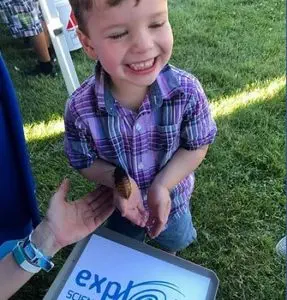 Activities: 
Discovery den

Animal alcove

Rocks exhibit

Inquiry labs

Nature safaris

Discovery lessons

Pollinator garden
Pricing:
Daily Entry:

$5/person

Individual Membership:

$40/year

Family Membership:

$75/year

Grandparents Membership:

$75/year

Student Membership:

$25/year
      7. West Wind Drive-In
West Wind Drive-In is one of the few drive-in movie theaters that are still in operation today. As the nights get colder in the fall, check out a movie from the comfort of your car. This family-friendly cinema was established in 1952 and is the biggest drive-in cinema chain in the world.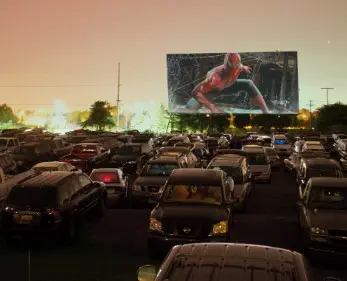 Activities: 
Pricing:
General Admission:

$9

Kids Admission (Ages 5-11):

$2

Kids Ages 4 and Under:

Free
      8. Fairytale Town
Fairytale Town has 26 different playsets based on nursery rhymes and fairytales. Since it's an outdoor park, the fall could be the last chance to visit Fairytale Town prior to the cold winter and spring temperatures set in.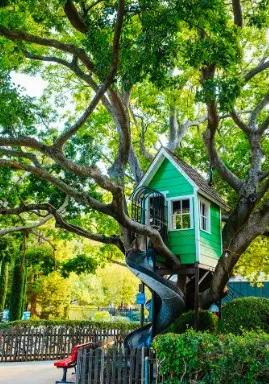 Activities: 
Storybook park

Animals

Gardens 

Stages
Pricing:
Adults:

$7 weekdays / $8 weekends & holidays

Children ages 2-12:

$7 weekdays / $8 weekends & holidays

Children 1 and under:

Free

Members:

Free
      9. Sacramento Zoo
Sacramento Zoo is a nonprofit educational organization that is accredited by the American Association of Aquariums and Zoos. There are a number of animal exhibits throughout the park including a giraffe viewing deck where you can feed the giraffes.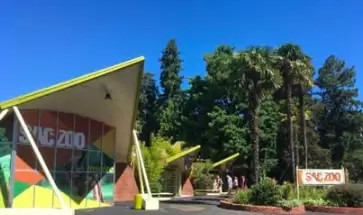 Activities: 
Pricing: Tickets can be purchased online and prices fluctuate. Generally they are around $20 per ticket.
Halloween Events in Sacramento
Sacramento has all of the spooky Halloween events that one could hope for. Here are just a few of the many Halloween activities that are available in the Sacramento area.
      10. Spooky Halloween River Cruise
The Spooky Halloween River Cruise is a Sacramento tradition. The cruises run all year round but the spooky Halloween cruise only comes once a year. There are activities for kids to enjoy on the cruise and a Halloween costume contest.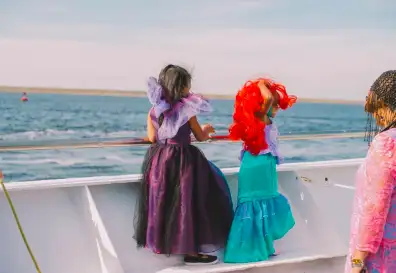 Activities: 
Pricing: Tickets are available when the cruises are running. Most cruises are around $20-$30.
      11. Sacramento Scream Park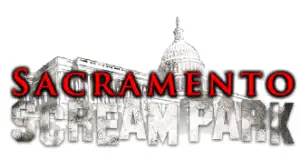 Sacramento Scream Park is one of the many haunted attractions that come around Halloween time each year. The Sacramento Scream Park has been featured on all of the major local news networks for their terrifying setup. There are three mazes to choose from.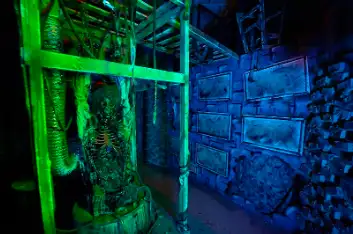 Activities: 
Pricing:
General Admission:

$19.99 – $34.99

Fast Pass:

Add $11 

Immediate Admission:

Add $22
      12. Elk Grove Giant Pumpkin Festival
Elk Grove Giant Pumpkin Festival is a very unique event. The giant pumpkin contest brings pumpkins that weigh up to a ton! That is a giant pumpkin alright. Aside from massive pumpkins you will find a race on the water in giant pumpkins that were carved into boats.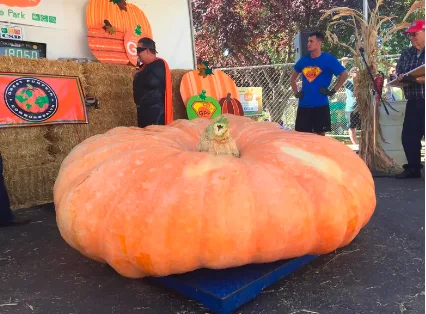 Activities: 
Pumpkin contest

Pumpkin train

Pumpkin regatta

Splat O'Lantern

Cupcake contest

Live music

Pumpkin recipe contest
Pricing: Admission is free but parking costs $10.
      13. Heartstoppers Haunted House
Heartstoppers Haunted House has been up and running for the past fifteen years. Every Halloween you can find droves of people all looking to experience the frightful haunted house attractions at Heartstoppers. 
There are four immersive haunts to choose from and they are all tied into one storyline.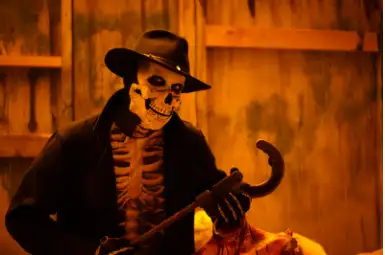 Activities: 
Deadlands

The ward

Murk

Blightwoods

Carnival games
Pricing:
General Admission:

$32

Fancy Pants Admission:

$49

5 General Admission Tickets:

$145

13+ General Admission Tickets:

$26 each

Carnival Games:

$5 for two games
      14. Corbett's House of Horrors
Corbett's House of Horrors is on fifteen acres and offers some unique haunted attractions. There is a paintball zombie attack where you can defend yourself from a zombie attack with a paintball gun while riding in the back of a pickup truck. There is also a haunted corn maze and a "medical mayhem" experience.
Activities: 
Paintball zombie attack

Scarecrow corn trail

Medical mayhem
Pricing:
Terrified:

$20

Horrified:

$25

Zombified:

$40
Enjoy Fall in
Sacramento
Whether this fall has great weather or it's cold and rainy, you can find a variety of fun fall activities in Sacramento. 
While not everyone is into scary Halloween events, just about everyone and anyone will find something fun at Rebounderz Sacramento. It's the perfect place to spend any fall day. With countless indoor activities like the trampoline arena or bumper cars, it's easy for the full family to have fun.