Are you looking for an activity for the whole family, or something just for the kids? Then you'll enjoy this review of the most fun family activities in Sacramento. 
We'll cover everything from the best museums and art galleries to outdoor activities and local food! Sacramento has a ton to offer to those who love going out and having fun with families.
Let's dive in, so you can try a family-friendly Sacramento activity this week! 
Fun Family Activities in Sacramento
Here are some of the most fun activities in Sacramento for your family to enjoy. 
Rebounderz
Rebounderz Sacramento is a family entertainment center. Rebounderz is an indoor playground with a variety of different family-friendly activities. You can enjoy with family while learning to develop foundational skills; for older kids, some more advanced activities are also available.
Whenever you search for fun family activities in Sacramento, you will find Rebounderz. We offer a variety of exciting kid-friendly activities and programs, so kids don't miss out on anything!
Here are the most advanced activities we offer, e.g., trampoline jumping, basketball slam, and a demanding fun activity Ninja Warrior Obstacle course. In addition to these activities, our Parents' Night Out program provides you with an opportunity to step back and enjoy some family time.
Our excellent membership program for parents allows you to taste what we're about without putting your wallet or schedule under too much stress. If you want your children to get a full-time job when they grow up, there's a summer camp program to help them do that.
Activities
Indoor Trampoline Arena

Spin Zone Bumper Cars

Junior/Floor Warrior Course

Multi Level Indoor Playground

Jump Xtreme Tower

Indoor Arcade

Summer Camps and

Group Activities

Colorful-Themed Climbing Walls

Air Pit

Basketball Slam

Extreme Dodgeball 

Toddler Trampoline Zone
Pricing 
Ultimate ticket

: $34.99, all-day admission to all the great activities with 1 free 500-point arcade card, 1 free fresh popcorn and 1 free ice-cold fountain drink.

Premium Ticket

: For $29.99, 2-hours of play time for all the activities.

Basic Ticket:

For $24.99, 1-hour of play time for all the activities. 
They also offer two membership options:
Basic:

$14.99/month

Unlimited:

$19.99/month
Check out all of Rebounderz offerings!
    2. California State Railroad Museum
The California State Railroad Museum is the world's largest collection of vintage railway vehicles. It has restored transportation cars, locomotives, and exhibits that celebrate the history of trains. There are also lots of old trains that you can explore for free.
On top of the historical exhibits, the museum hosts a variety of seasonal attractions catered towards a family-friendly crowd, including a Polar Express at Christmas and Track or Treat train ride at Halloween. 
Activities: 
Guided tours

Activity center

Indoor and outdoor private events (i.e. educational, personal, etc.)

Month-to-month seasonal events

Digital exhibits

Laboratory of Learning

Library and archives
Pricing:
Adults:

$12

Youths (6–17)

: $6 

Children 5 and under

: Free (ages 5 and under)

Yearly membership prices (including free admission for one year) vary depending on the size of the package.
    3. Enchambered Escape Rooms
Enchambered Live Escape Room Adventure is an immersive puzzle game built for a team of two favorite people to try to solve together. Hosting games as late as 10:30pm, Enchambered Live Escape Room Adventure is a place for creative thinkers and problem solvers looking for a challenge!
Escape rooms:  
Pricing:
Price per room varies ranging from $35 – $40 per person

Pricing for private events also varies based on size and accommodations needed
    4. Funderland Amusement Park
Funderland is an upbeat, kid-friendly amusement park with rides, attractions, games, and food for all ages. Established in 1946, Funderland has been a staple of the Sacramento community for years, which continues to be an ideal place for families of all ages to come together and have fun, especially the younger children!
Activities: 
Games

Food vendors

Rides

Hosts private events (i.e. school trips, birthday parties, company events, etc.)

Seasonal and monthly events open to the public
Pricing:
Child Admission (34″ tall & up)

: $22

Adult Admission (ages 18-59):

$17

Senior Admission (ages 60+)

: $10
    5. Seaquest
Discover the wonders of the ocean world as SeaQuest takes your family on an incredible adventure. Your loved ones will explore rainforests, deserts, and the depths of the sea as well as learn more about this amazing planet. 
While visiting SeaQuest, your family will have the ability to see, learn about, and even interact with a variety of different animals of the land and sea with the guidance of supportive staff. 
Activities: 
Asian Otter Interactions

Baby Sloth Interaction

Crested Porcupine Interaction

Fishy Kisses

Safari Adventures

Sloth Interaction

Snorkel with Stingrays

Wallaby Encounter

Ultimate Adventure Bundle
Pricing:
Children's ticket:

$11.99

Adult 12+ ticke

t: $16.99

55+/ Military/ Student:

$14.99

Annual Passport:

$39.99 with a variety of other special features and offers, including free admission for one year.

They also offer exclusive services for a special price booking.

Annual Passport:

$39.99
    6. SMUD Museum of Science and Curiosity
SMUD Museum of Science and Curiosity is an interactive, engaging place full of exhibits, shows, and programs built to help teach people of all ages about a variety of scientific and aerospace topics. A perfect environment to bring a curious-minded group of kids or family looking to expand their interests and learn something new. 
Activities: 
Tons of interactive exhibits

Amphitheater with regular showings

Camps and programs for children and adults to get involved in

Support for educators to help their students

Hosting private events (i.e. birthday parties, field trips, business events, etc.)
Pricing:
Outdoor Fun Activities in Sacramento for Family
Ready to take the fun outside? Enjoy the Sacramento weather with these fun outdoor activities for the whole family. 
    7. Fairytale Town
An innovative, non-profit, family-friendly park, Fairytale Town is a good place to take a family with younger children seeking a unique experience while in Sacramento. 
Its three-dimensional play sets are based on favorite kid-friendly fairy tales and nursery rhymes, and its performing arts stages feature educational, interactive exhibits.
Activities: 
Hosting educational programs and trips

26 different play sets and rides

2 large stages for live performances

Monthly and seasonal events

Specialized programs based on age and different special interests
Pricing:
    8. Sacramento Zoo
The Sacramento Zoo has a well-rounded variety of activities ranging from hosting private events for adults to summer camps, field trips, and birthday parties for children. There is an event calendar with different seasonal events the zoo is hosting each month as well as membership opportunities. 
Activities: 
Month-to-month events

Membership exclusives

Private events 

Several different rides and attractions

Food vendors

Gift shop

Up-close animal encounters

The large collection of animal exhibits and enclosures
Pricing: Daily pricing varies by based on current events, capacity, season, and other factors. Currently, the range on the website states pricing is around $17.50 to $22.00 per ticket, with pricing ranger higher on weekends and lower early in the week.
Purchasing a membership, which includes free admission for one year, is available for: 
$60 for a single membership

$110 for a duo membership

$175 for a family pack providing 2 adult passes and up to 4 children
There are a variety of other packages, but these three are the most popular. 
    9. Wet River Trips
Wet River Trips is an entertaining place whether to go on a romantic getaway, group activities, or a family-friendly trip, or your family is looking for a unique and exciting holiday, your family will get a whitewater rafting experience on the American River.
Activities: 
Half-day Trips

Rafting Trips

Multi-day Trips

Whitewater Rafting Trips
Pricing for Whitewater Rafting Trips):
    10. Sacramento Historic River Cruise

Old Town's Sacramento Historic River Cruise is a great outdoor activity option for families. It's one of the best ways to view the city's sights from the river, and all ages can learn all about Sacramento's history. 
Activities: 
Pricing: 
Child Ages (0 to 12)

: Free

Adult:

$27

Military:

$25
    11. Effie Yeaw Nature Center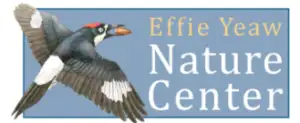 The Effie Yeaw Nature Center is a park in Sacramento dedicated to educating the public on a variety of nature and scientific topics, while providing an entertaining and safe environment for visitors. 
With programs for kids and adults alike, free admission, and a variety of exhibits to explore, Effie Yeaw Nature Center is a fun outside activity idea. 
Activities: 
Visitor Center with Resident Animals on display and Exhibit Hall with the history and facts of the surrounding area.

Nature Preserve with a 100 acre Maidu Village and Butterfly Garden with play area.

Walking trails all around the park.

Various camps and programs for adults, children, and students alike.

Gift shop and picnic area

Special events based on the events calendar
Pricing: Free with a recommended (not mandatory) donation of $1 for children and $2 for adults.
    12. Adventurous Scavenger Hunt in Sacramento
On this fun-filled Sacramento scavenger hunt, get to know the city through an engaging and entertaining experience. Let's Roam works for people of all ages, young to old, to explore the beautiful city of Sacramento and have fun at the same time!
Activities: 
Site-seeing of Sacramento's most famous and historic landmarks and buildings

Themed scavenger hunts based on the group of people

Team-building exercises
Pricing:
Price per player (5 and below)

: Free

Price per player (5 and older):

$12.99 per game

Monthly pass with unlimited gameplay

: $19.99 per month

 
    13. Boarding on the Lake

Get away from city life and enjoy the outdoors! Boarding on the Lake is a family-owned equestrian facility on the Folsom Lake Trails. Take horseback rides on their trail rides or even take some horseback riding lessons. 
Activities: 
Up Mooney Ridge

Through the Forest

Back along the Lake
Pricing: 
One rider:

  $95 

Two riders:

$180 

Three riders:

$270

Four riders

: $360

Five riders

: $450

Six riders

: $540
Fun Things to do in Sacramento with Family at Night
Ready for a night out on the town? Check out these family-friendly night activities that work for all ages. 
P.S. Though we didn't list Rebounderz again, we are open until 10 pm on Fridays and Saturdays and 8 pm every other night. 
    14. Cali Glo Indoor Entertainment

Cali Glo Indoor Entertaining offers mini-golf with extravagant black lights, as well as many other activities. This educational golf course teaches about the different landmarks in California while you put to your heart's content in their 18-hole glowing golf course. Or, enjoy their laser tag option!
Activities: 
Glow-in-the-dark golf

Laser tag 
Pricing 
Golf course:

$30

 
Laser tag:

$30

 
    15. Monster Mini Golf

For mini golfers, Monster Mini Golf is a unique place to try. The most challenging and stimulating, one-of-a-kind mini golf experience. There are also high-tech video game arcades and mini bowling, lazer maze, and other family-friendly activities.
Activities: 
Mini golf

Arcade

Virtual reality

Laser maze

Rope course

Bowling
Pricing: 
Little monsters

: $10

Big monsters:

$12

Seniors/military:

$9
    16. Sacramento Children's Museum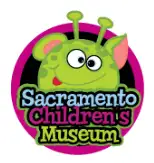 The Sacramento Children's Museum seeks to build an environment in which learning is exciting and enriching for children and their families and facilitated through exploration and hands-on activities.
Besides the special exhibitions that are on display, there are experiments with balls, chutes, and art, as well as other interactive activities.
Activities: 
Pricing: 
    17. Coin-Up Game Room
Coin-Op Game Room features 40+ arcade games ranging from 1981 to 2012 releases Donkey Kong and Tron to the 2011 4-Player Pac-Man Battle Royale.
The classic games collection is a family-friendly entertainment, which includes 50 games, and focuses on the classics, but there are games for every type of game player. With over 40 pinball games from 12 companies, this is the ultimate pinball resource for your arcade needs.
It also offers food and drinks focusing on quality and production, so it is also kid-friendly to enjoy for a long time.
Activities: 
Addams Family Pinball

Area 51

Asteroids

Attack from Mars

Batman 66 Pinball

Big Buck Hunter

Contra

Dig Dug
Pricing: Price varies according to game.
    18. Country Club Lanes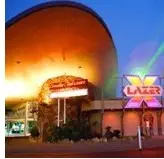 Country Club Lanes are one of the best bowling centers in Sacramento. They have fun for all ages! Your family will have much fun playing laser tag at this event. It's time for a break!
Stop by the café for premium food items like Angus beef burgers or Super Strike Nachos. If coming solo, Candlerock Lounge is a full bar with beers on tap, darts, and billiards. They also have two grand arcades.
Activities: 
Bowling

Laser X

Lounge & Billiards

Arcades

Concourse Cafe

VR Virtual Rabbids
Pricing: 
Special Tuesday:

$25 per person

Bowling packages range from $29–$34 a person

Laser tag days packages range from $10-$50
    19. Old Sacramento Waterfront
The Old Sacramento Waterfront is a large portion of Sacramento, filled with more than enough for any family to find something for everyone to enjoy. Not only home to a thriving daytime scene, the nightlife is just as lively with restaurants, attractions, and entertainment going on late into the night. 
Activities: 
Views of waterfront

Various restaurants and bars

Local shops

Seasonal events

Weekly and monthly live entertainment

Waterfront attractions

Sightseeing and tours

Nearby museums

Historic landmarks

Carriage rides
Pricing: Entrance and parking is free (depending on where you park) and then activity and event prices vary. 
    20. Corbetts House of Horror

Corbett's House of Horror is a haunted attraction created by talented set designers and FX pros to deliver spine-tingling scares. House of Horrors's "FEAR FARM" features three full haunted attractions: Scarecrow Corntrail, Zombie Paintball Shootout, and a brand-new maze.
Activities: 
Paintball Zombie Attack

Medical Mayhem

Scarecrow Corntrail
Pricing: 
Both haunts:

$20

Single ride

: $25

Haunts & single ride package

: $40
    21. West Wind Drive In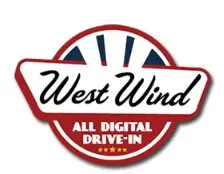 The west wind-drive-in movie theater screens the latest releases and piped-out sound into cars via FM radio. The family-friendly cinema that's open all day and night was established in 1952 and is the biggest drive-in cinema chain in the world.
Activities: 
Pricing: 
Children under age 4:

Free

Children (5 to 11)

: $2

Adults:

$9

Only Tuesdays:

$6
Have Family Fun in Sacramento
Ready to enjoy one of these fun family activities? Not sure which one to choose? 
Rebounderz is always the right choice! Whether you're enjoying the indoor trampoline park and climbing walls, toddler-friendly play areas, or Parents' Night Out, there is never-ending fun for a budget-friendly cost!
Rebounderz is the perfect activity for some family fun in Sacramento!