When you think about visiting the massive state of California–specifically Sacramento–there is an abundance of fun activities for families to choose from. Which can make it challenging to decide between them! 
Sacramento is the perfect destination for kid-friendly experiences, fun indoor activities and a great place for family exploration. Weekend events like concerts and festivals are always popular, but fun family activities are available all year such as notable annual events like the Camellia Festival in March, the Sacramento Music Festival in May, the California State Fair in July, and Gold Rush Days in September to name a few. 
But let's take a look at some other family-friendly activities to do this weekend in Sacramento!
Rebounderz 
Rebounderz Sacramento is Sacramento's premier family entertainment facility. Rebounderz offers a variety of activities for those who want to develop fundamental skills to those looking for something more advanced, including trampoline jumping, basketball slam, and a challenging but fun Ninja Warrior Obstacle course. 
There are a wide number of activities that are appropriate and kid-friendly for all ages and they can be as physically active as they want to be. At Rebounderz Sacramento, the whole family can take part in activities, from toddlers to adults.
Aside from the variety of activities and fun you and your kids can have, Rebounderz also offers a great membership program that can help you save money all while enjoying everything they have to offer. They also have a terrific summer camp program to keep your children engaged and active. 
And let's not forget their parents night out, so kids can continue to have fun while parents can take some much-needed time to enjoy themselves with the peace of mind that their kids are taken care of!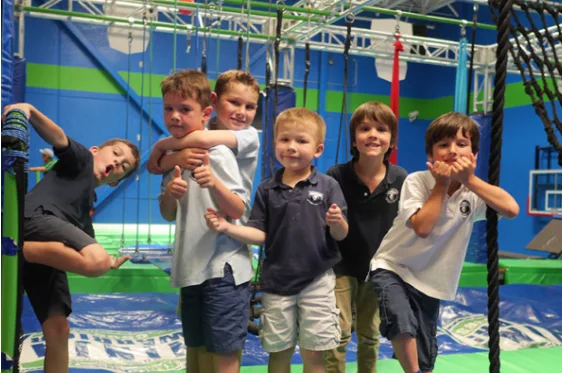 Activities Offered at Rebounderz Sacramento
Indoor Trampoline Arena

Toddler Trampoline Zone

Colorful Themed Climbing Walls

Air Pit

Basketball Slam

Extreme Dodgeball 

Spin Zone Bumper Cars

Junior/Floor Warrior Course

Multi Level Indoor Playground

Jump Xtreme Tower

Indoor Arcade

Summer Camps and Group Programs
Pricing 
Ultimate ticket:

For $34.99, you can enjoy all day admission to all of the great activities offered at Rebounderz Sacramento, the all day pass also includes 1 free 500-point arcade card, 1 free fresh popcorn and 1 free ice cold fountain drink

Premium Ticket

: For $29.99, you can enjoy 2-hours of play time to all the activities offered 

Basic Ticket

: For $24.99, you can enjoy 1-hour of play time to all the activities offered
Or, they offer two membership options: $14.99/month for Basic, and $19.99/month for their ultimate unlimited.
Check out all of Rebounderz offerings!
SeaQuest – Folsom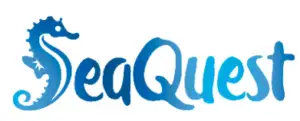 With exhibits and attractions available for kids of all ages, SeaQuest is the perfect place for having fun with the family. SeaQuest features activities for immersing kids in a complete adventure where they can touch, feed, and interact with animals coming from all around the world.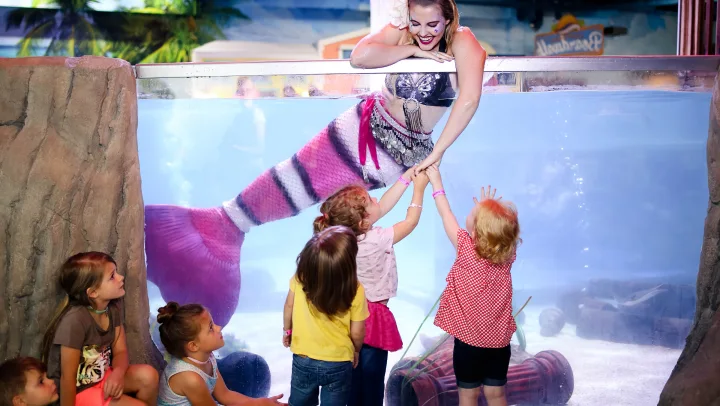 Activities Offered
Pricing
Children:

$11.99

Adults 12+

: $16.99

55+, Military, and College Students:

$14.99
Imagine Play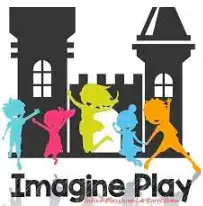 Imagine Play is a play space for kids where they can play together and learn in an environment that's safe and fun for all ages. Imagine Play offers a variety of activities, including arts & crafts, storytelling, games and more, all fostering the creative needs that many kids may have.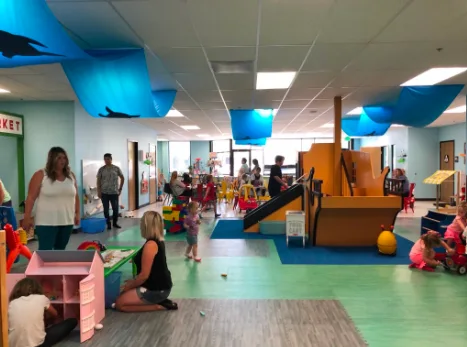 Activities Offered
Open play

Lending library

Distance learning camps

Learning pods

After school enrichment
Pricing
$13.50 per child + 1 adult; one adult per family, extra adults are $2.50 each.

Babies under 1 year are free if accompanied with a paid sibling
Comedy Spot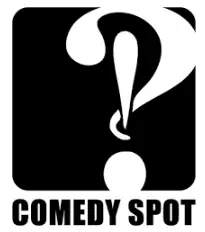 Comedy spot is the perfect place to give kids an early start at developing a sharp mind and a quick wit while having fun. This kid-friendly comedy is one of its kind. It helps kids to learn the art of comedy.
As an activity, Comedy Spot offers special youth Saturday workshops. During the workshop, kids learn performance techniques and take part in improvisational games within a fun, supportive environment. Parents are encouraged to watch and take part in making the performance a family activity.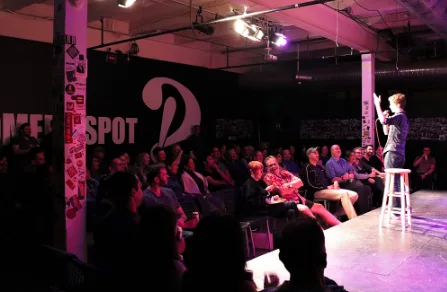 Activities Offered
Pricing
Monster Mini Golf


Monster Mini Golf offers one-of-a-kind family entertainment. The living art and monster-themed décor featuring fun-loving, animated monsters with the luminescent glow of black lights guarantee the most unique golf experience to kids from the age of five.
The monstrous attraction features an 18-hole miniature golf course and adventure. There are also hi-tech video game arcades and monstrous prize centers, mini bowling, monster-themed laser tag, laser maze, light concessions, and more. Kids can have monstrous birthday parties and events at this facility.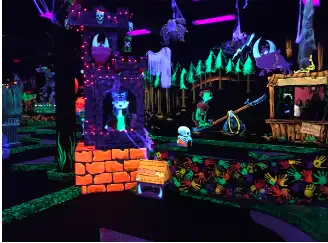 Activities Offered
Mini golf

Arcade

Laser tag

Virtual reality (VR)

Bowling

Lazer maze

Rope course

Atomic rush
Pricing
Urban Air Trampoline and Adventure Park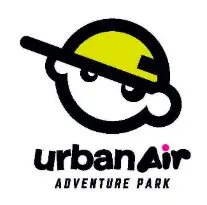 Urban Air Trampoline & Adventure Park is an indoor trampoline park where kids can jump, climb and play. They also have organized dodgeball leagues on the weekends, laser mazes for different ages and skill levels, mini golf and roller skating sessions for adults and kids alike!
Urban Air offers diverse activities to keep your kids occupied all day long such as bumper cars, virtual reality games, climber wall, sky rider, and so on.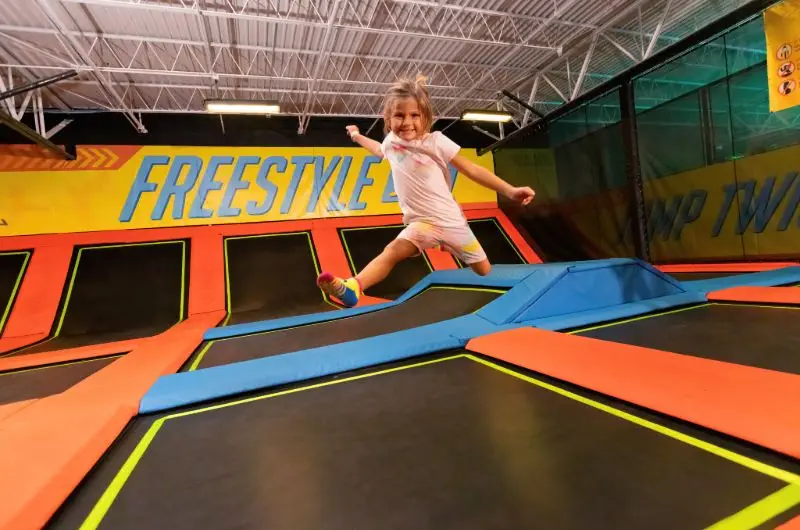 Activities Offered
Battle beam

Adventure hub

Climbing walls

Dodgeball

Trampoline arena

Dropzone

Rope course

Tumble track

Sky rider

Slam dunk zone

Bumper cars

Indoor playground

Warrior course
Pricing
Platinum

: $30.99

Ultimate

: $26.99

Deluxe

: $20.99

Children under 5

: $11.99
Sacramento Children's Museum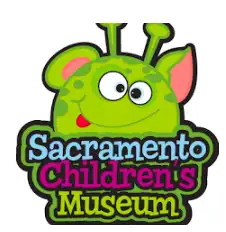 What is a great indoor place to take kids if it is not a children's museum? The Sacramento Children's Museum is designed to inspire children up to the age of eight to explore, discover and learn through interactive and immersive play.
Besides the exhibition, the museum offers experiments with balls in chutes to explore gravity, playing with pressurized tubes and artificial currents, painting, craft art activities, and other immersive exhibits.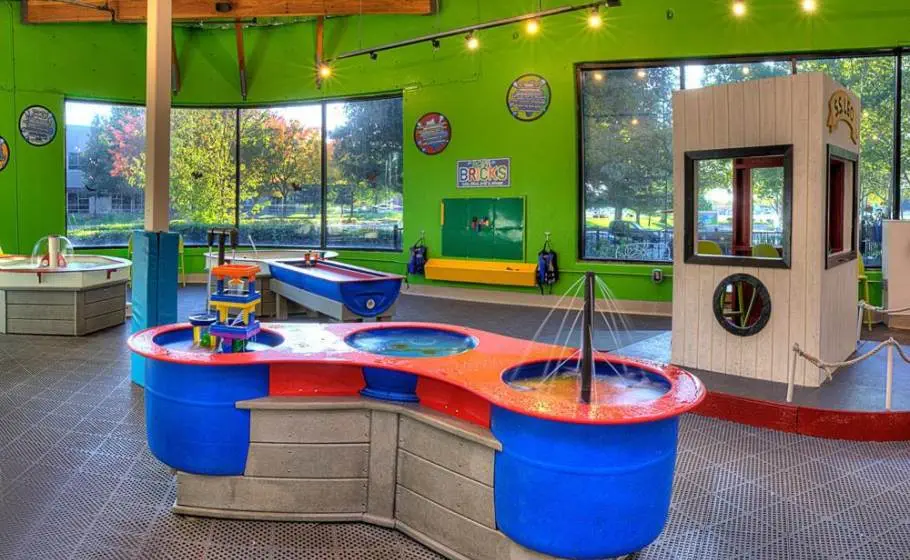 Activities Offered
Sensory play

Yoga

Summer camps

Private play parties

Exhibits
Pricing
Adults and all children over 1 year:

$8.50

Over 60 and military

: $6.00

Children under 1:

Free
iFLY Indoor Skydiving – Sacramento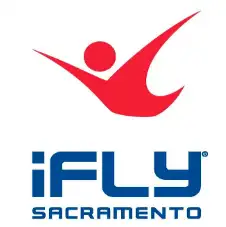 iFLY Indoor Skydiving has become a popular destination for families because it's an experience that both kids and adults can enjoy. iFLY is a great place to learn about aviation, with fun activities like helmet decorating and flight school. Kids can also have fun trying out the wind tunnel or playing in the arcade games after their flight session is complete.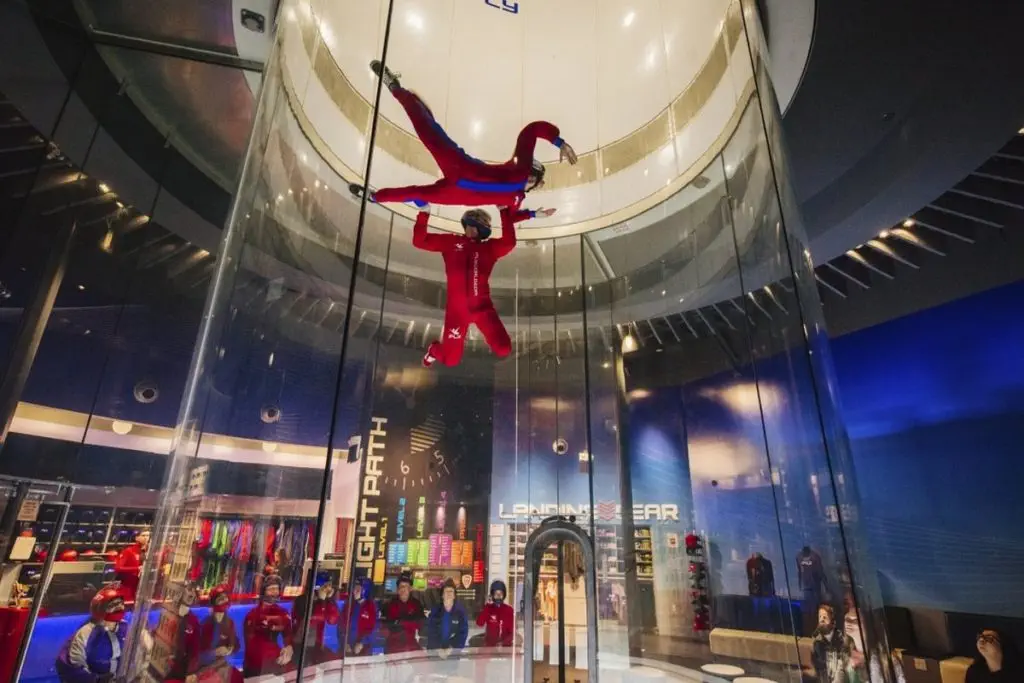 Activities Offered
Pricing
2 flights

: $84.99+

3 flights

: $109.99+

4 flights

: $135.99+
 Enchambered: Sacramento Escape Room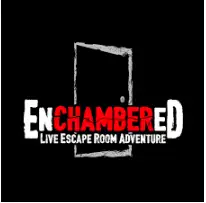 Visiting an escape room is such a fun activity to do with friends and family. Designed for kids at age of nine and up, Enchambered offers adventure, challenge, and thrill of being locked up in an escape room.
This type of family entertainment helps kids to be proactive, sharp-minded, and solution-oriented. Kids solve many mysteries, puzzles, and challenges to escape and become the heroes of the game. They need to piece the clues to find the way to open the door and escape the room.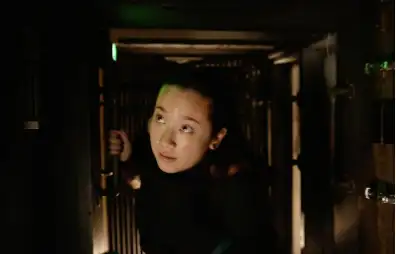 Activities Offered
Containment Breach

The Whispering Halls

Skull Witch

Trouble in the Toy Shop

Online Escape Rooms
Pricing
Just For Fun Art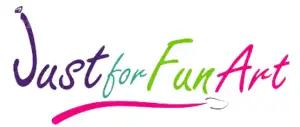 Just For Fun Art offers a great experience for fostering kids' creativity while having fun. The facility is open to kids from the age of five and up. What's fun here is that you can have your own private painting and art parties at a party venue of your choice or at the Just For Fun Art Studio.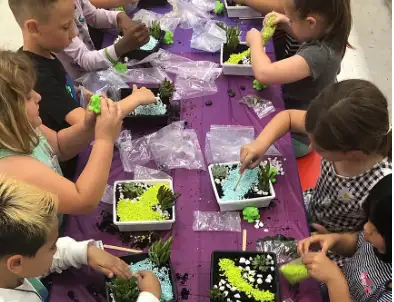 Activities Offered
Pricing
New Things to Do in Sacramento
Funderland Park's new "Fort Funhouse"


Conveniently located in William Land Park next to the Sacramento Zoo and Fairytale Town, you'll find Funderland Amusement Park .The park has been providing family fun and kid-sized thrills since 1946 with nine exciting amusement rides, a concession stand, birthday parties, and more. 
However, the park just recently opened the new "Fort Funhouse," a two-story jungle gym meant for children and adults. The attraction includes rope ladders, suspension bridges and several long slides for people to enjoy.
Pricing 
All Admissions include entry into the park (free parking) and unlimited rides on date of purchase!
The Sacramento Zoo's new 'Cheetah Exhibit'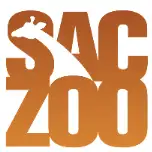 The Sacramento Zoo is an excellent opportunity for the family to have an educational and entertaining experience to connect with wildlife and nature. While the zoo itself has been open since 1927, an exciting, new Cheetah exhibit features brothers Rowdy and Zig Zag. 
The cheetah habitat is the zoo's former Australia habitat. The glass panel for up-close viewing is an excellent opportunity for kids to get up close and personal with nature! The exhibit also features a behind-the-scenes area that takes guests on specially designed tours to learn more about the cheetahs.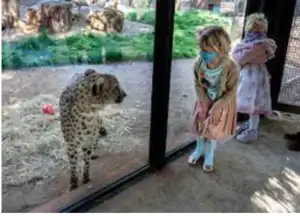 Pricing 
Ticket prices

are roughly $10 to $20 as they vary and may increase daily. However, the price will never be lower for a particular day than is currently listed. Get the best price for your visit when you purchase your tickets early!
Hard Rock Live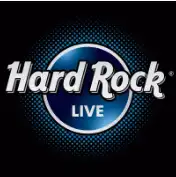 Hard Rock Hotel & Casino Sacramento at Fire Mountain and Live Nation have partnered to open the new Hard Rock Live.  This new state-of-the-art indoor concert venue occupies 65,000 square feet and will feature up to 2,500 seats or 3,000 occupants. A state-of-the-art audio-visual entertainment venue, the Hard Rock Live is an excellent family destination for music, comedy and concerts.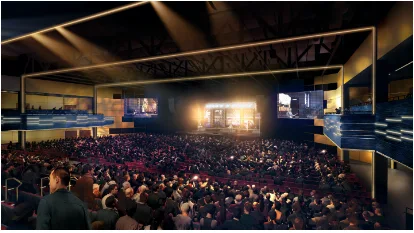 Pricing 
Beyond Van Gogh


Van Gogh: The Immersive Experience is a 360º digital art exhibition with locations all over the world. With a new Sacramento location, your family can step into the universe of the Dutch genius, Vincent van Gogh. Awarded best 2021 immersive experience by USA Today, kids and adults will relish the opportunity to make their own paintings and have them projected on the walls of an immersive VR experience.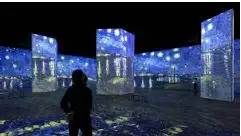 Pricing 
Standard Access – includes entry to the exhibition
Adult (ages 13+)

Child (ages 4–12)

Family Bundle: min. 2 children, max. 2 adults per group

Senior (65+), Student (13–26) or NHS – valid ID required

Group Bundle: min. 15 people
VIP Access – includes entry to the exhibition, entry to the VR experience* with skip-the-line, and a "Starry Night" poster
VIP Adult (ages 13+)

VIP Child (ages 4–12)
SMUD Museum of Science and Curiosity


SMUD Museum of Science and Curiosity, or MOSAC, is Sacramento's newest Science Center. The SMUD Museum of Science and Curiosity is the perfect place to spend time with your friends and family.
MOSAC is filled with interactive exhibits, live demonstrations, and events for all ages. This place is an ideal community-gathering spot to meet new people, and have kids play, discover and learn, though it won't be the best option for kids looking to run around all day!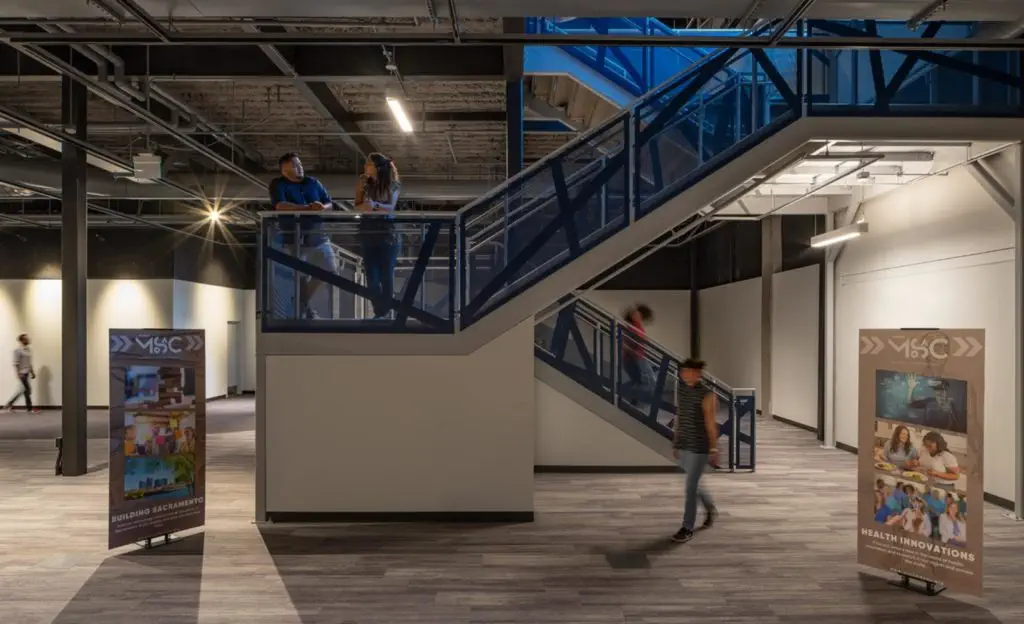 Activities Offered
Over 100 exhibits exploring themes on health, nature, water, engineering and space. Some exhibits are interactive and hands-on.

Planetarium

Theater shows

Monthly events
Pricing
Adults (ages 18+)

: $15

Youth (ages 2-17)

: $12

Toddlers (under 2)

: free

Seniors (ages 65+)

: $13
Free Things to Do for Kids and Families in Sacramento
Sacramento has long been known as a budget-friendly vacation destination, but the California Capitol is home to more than just cheap accommodations. The city's slate of family-friendly offerings includes many free activities that are great for kids and grownups alike. 
Whether you're interested in history, being outside, or good old-fashioned family time, Sacramento offers something for everyone to enjoy for a variety of budgets. 
The Old Sacramento Schoolhouse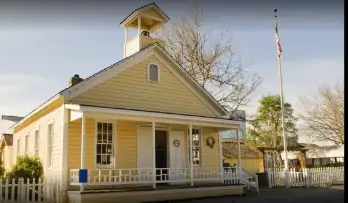 Let your kids explore and compare the vast differences between their own school and California State's early days of education at The Old Sacramento Schoolhouse. 
The building features the same design as the one-room Cannon Schools that were built in 1884 for students of Northern California. With no admission fee, the family is free to learn from various volunteers that will make the educational history of California come to life!
G. Wilikers Toy Emporium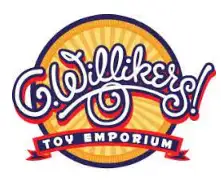 Located at 1113 Front Street, G.Wilikers Toy Emporium  offers unique merchandise and quality character toys. With a variety of LGB trains, Thomas the Tank, nostalgic wind-up toys, tin toys, and much more, your kids will stay occupied exploring such a large selection!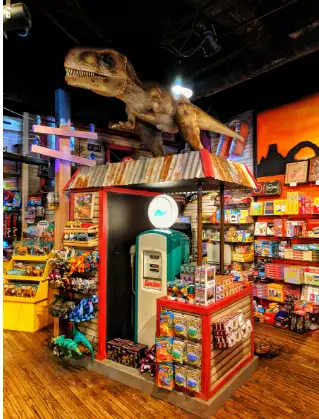 McClatchy Park


At McClatchy Park  your children can enjoy the history of the park and a fun playground. Alongside the playground, explore the butterfly garden and other educational support about the local California nature. 


Lake Natoma


Lake Natoma is a beautiful and wondrous natural sight with many animals to see! This lake includes activities for all ages whether it be a picnic, swimming, or fishing. The campgrounds are definitely a place to put on your camping bucket list.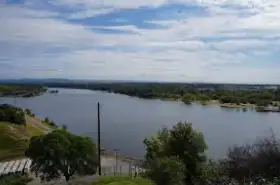 Children of all ages can learn about the beauty of nature in this pristine environment while you enjoy a little sunshine for yourself. With up to 6 miles of walking trails of this lake and open 7 days a week from sunrise to sunset, this Lake is a great outdoor activity option in Sacramento you and your kids can enjoy for free. 
Farmers Market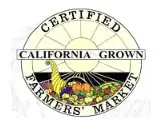 Come down to Sacramento to experience the beauty of California farms. Farmers markets are great to check out because they offer families a chance to be outdoors and explore local artistial goods. Sometimes farmers markets offer activities for kids and even have live music for families to enjoy.  Some farmers markets in Sacramento include: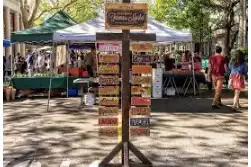 Shasta Park


With over 18 acres of land, Shasta Park is a great destination for you and your little ones. The playgrounds include a rubber ground and a canopy to shield you from the sun. There are plenty of activities on the grounds including a tennis court, tetherball, a library, and much more to enjoy for free. 


McKinley Rose Garden


McKinley Rose Garden is another great place to go for a walk or jog because it offers plenty of green space without being too crowded by other people like some other parks might be during certain times of day/year, especially weekends. 
You'll be able to see lots of different types of plants growing around here too—which makes this spot perfect if you want something more educational.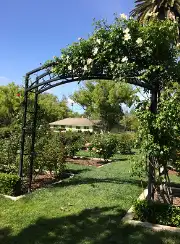 Effie Yeaw Nature Center


The Effie Yeaw Nature Center is a place for everyone. From miles of hiking trails to a replica village of the Nisenan Maidu People there is plenty to learn and explore at this natural site. Get adventurous and see the butterfly garden. 
Tap into your playful side and visit the natural playground. Whether you're 6 or 60 there is a place for you at this nature center. 
Best family-friendly activity to do in Sacramento this weekend?
While Sacramento has a lot to offer for family entertainment, Rebounderz Sacramento is Sacramento's premier family entertainment facility. Rebounderz has a wide variety of varying levels of physical activity for the whole family. 
From toddlers to adults, we have the right activities to make sure your family has an unforgettable experience in Sacramento. For the number of activities available, Rebounderz offers the best family-friendly activities at a great price point! 
Don't wait to "jump" at this awesome opportunity for the family! Check out Rebounderz Sacramento and have a weekend to remember with your family!