There is so much to do and see in Orlando! No wonder sport-loving families from all over the world make Orlando their family vacation destination. Orlando is a hot spot for those who love to be active and have fun–even indoors! 
Looking to challenge yourself and push your physical limits? There are a number of great indoor sports facilities around Orlando that allow you to get physical all while having a blast! And the best part? You can enjoy a day of energic, fun indoors away from the heat, rain or even pollen! 
You can find a number of indoor sports arenas around Orlando that allow you to let loose, get physical and take on obstacles like never before. Get ready to create lifetime memories while you challenge your friends and family to the ultimate indoor sports fun! 
Rebounderz offers you the opportunity to show off your strength, speed, and physical skills while having fun with your friends and family. Think you have what it takes to take on the numerous obstacles at indoor sports arenas? Grab a partner and find out! 
Rebounderz
At Rebounderz you can take part in the ultimate indoor sports arena challenge with so many different activities available to you. Do you have basketball skills to show off? No problem, Rebounderz has a unique trampoline basketball court that will take playing basketball to a whole new level! Want to take on your friends at dodgeball? Rebounderz takes the classic school time game and brings a special twist to it with their designated dodgeball area. 
Test your physical limits with their Ninja Warrior Course and bring a friend along with you to see who can finish it first! And don't worry if you get tired, there are other activities you can try (like their indoor arcade) while you recharge to take on more obstacles. 
If you're looking for something a bit less physically challenging, you can head over to the arcade to get your game on or experience a whole new reality with their virtual reality gaming. Your little ones can enjoy their indoor playground all within the comforts of being indoors. 
Check out all of Rebounderz affordable offerings today that your kids–and you–will enjoy! Plus, Rebounderz offers a "Parent's Night Out" option, where you can drop your kids off with them while you enjoy other parts of the city Orlando has to offer!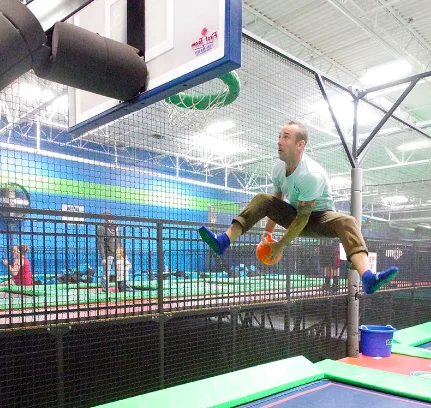 Arena Activities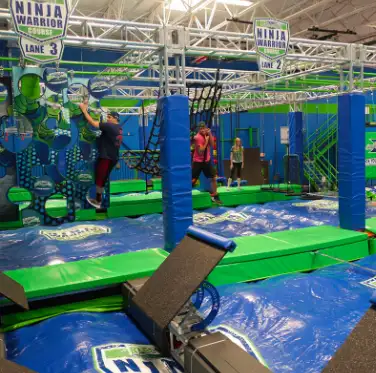 Pricing: For just $20, get an hour of access to Rebounderz indoor trampoline area, plus their ninja warrior course, indoor playground, and foam pit. Or, choose one of their other pricing options. 
HD Orlando Indoor Sports Center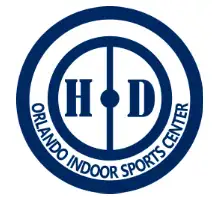 In the heart of Orlando, you'll find HD Orlando Indoor Sports Center. Primarily an indoor soccer facility, HD Orlando Indoor Sports Center offers players the chance to practice their soccer skills or rent out space for local leagues.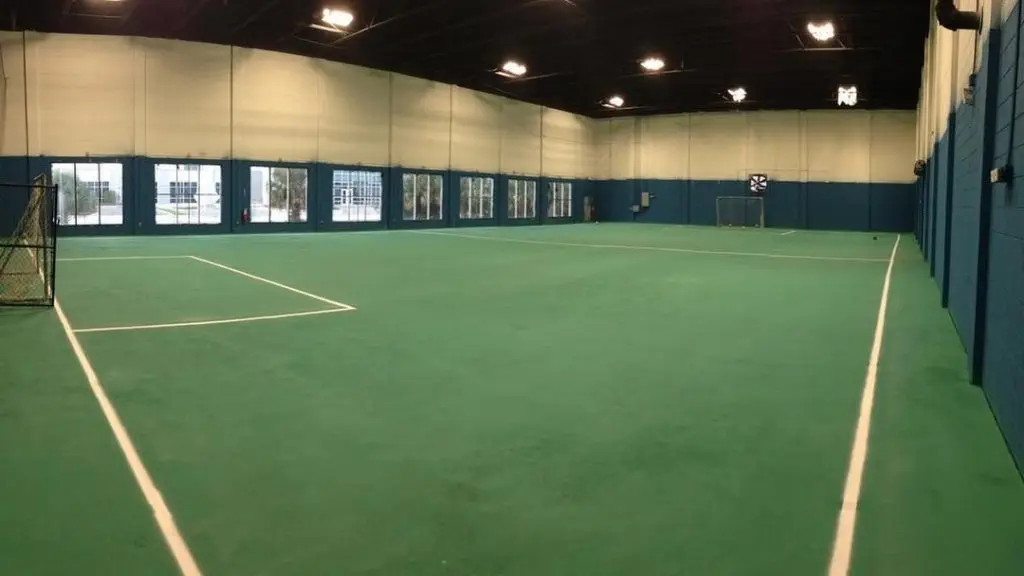 Arena Activities 
Indoor soccer

League rental space

Cafe 
Pricing: One hour soccer field rental is $55. You can contact HD Orlando Indoor Sports Center for other pricing options. 
K1 Speed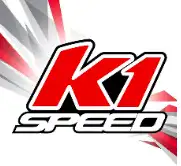 The need for speed takes on a whole new meaning at K1 Speed in Orlando. Their main focus is their indoor kart racing but they do offer some other indoor activities for those who aren't looking to race.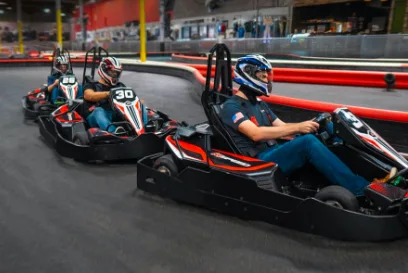 Arena Activities 
1 Challenge race track

Adult and junior electric go karts

Bowling

GLO-KARTING™

Paddock Lounge 

Meeting rooms available for corporate events 
Pricing: 1 race is $25.95, 2 races is $46.95 and 3 races is $59.95. Contact K1 Orlando for group rates and other additional rates. 
Wonderworks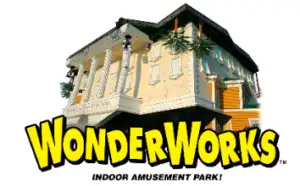 If you're over on the famous International Drive in Orlando, you'll be sure to spot this upside down building! WonderWorks combines learning, imagination, family entertainment and endurance all in one place!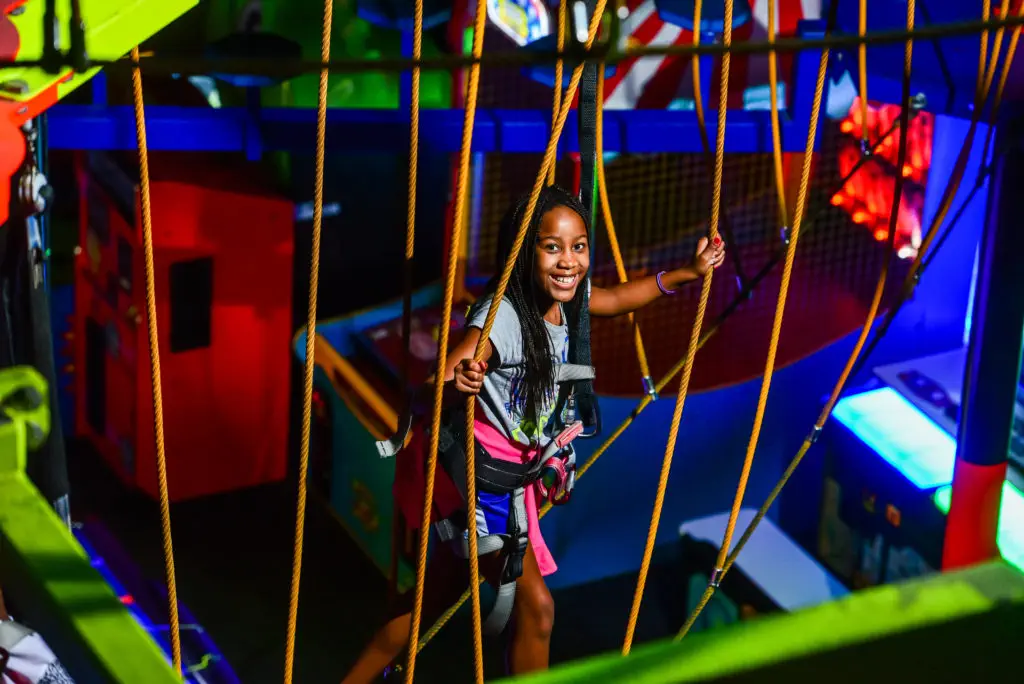 Arena Activities 
The Wonder Zones

The Wonder Art Gallery

Glow in the dark ropes course

Laser tag

Outta Control Magic Comedy Dinner Show

4D XD Motion Theater 
Pricing: All Access tickets for ages 13-59 are $34.99+tax, ages 4-12 are $25.99+ tax and Seniors 60+ are $25.99. Additional ticket options are available. 
Funtania Family Fun Center
Funtania Family Fun Center has a little bit of everything for everyone in your group. The 10,000 sq. ft. facility is a play center for all ages working to provide a platform to all for social interactions and active play in a safe, secure and conveniently accessed location.
In terms of indoor sports, Funtania offers everyone some sort of adventure between their ice skating rink and indoor bounce house!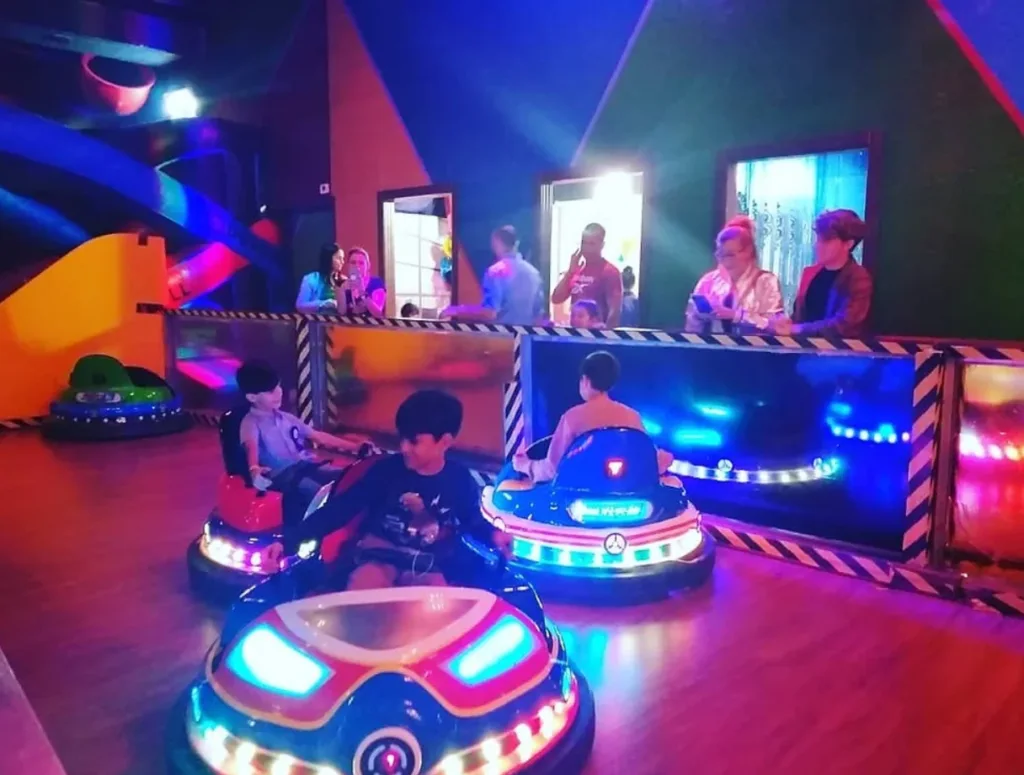 Arena Activities 
Pricing: Pricing depends on the activities you are interested in, check out their pricing page for options.
ClearOne Sports Centre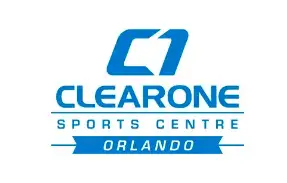 Located minutes away from Downtown Orlando, ClearOne Sports Centre focuses on badminton and pickleball. Badminton is a popular racket sport, with a rich history originating from Eurasia. Pickleball is a more modern racket sport that originates from America that combines tennis, badminton, and ping pong.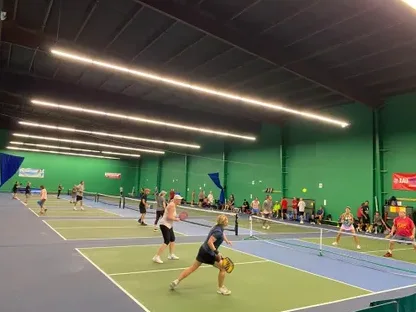 Arena Activities 
Pricing: Drop in fee is $7 before 3 pm on weekdays and $10 for evenings and weekends
All Stars Sportsplex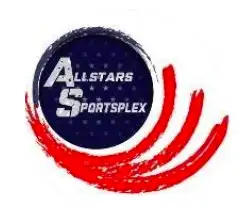 A quick 10 minute drive outside of Orlando, you'll find All Stars Sportsplex in Altamonte Springs. All Stars Sportsplex focuses on baseball and softball. They offer an array of different baseball equipment like pitching machines and pitching mounds to help you level up your ball game. 

Arena Activities 
Pricing: Cage rental prices: for 15 mins $10, 30 mins $20 and 60 mins $35
Quinco Sports Academy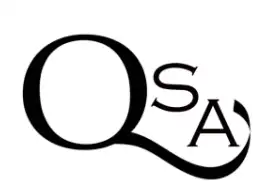 Quinco Sports Academy in Winter Park, Floridaa also focuses on baseball. Baseball fans will enjoy the sport indoors with their amazing indoor facility and sports league options. While the facility is state-of-the-art, if you're looking for more indoor sporting options, an option like Rebounderz could be a better fit.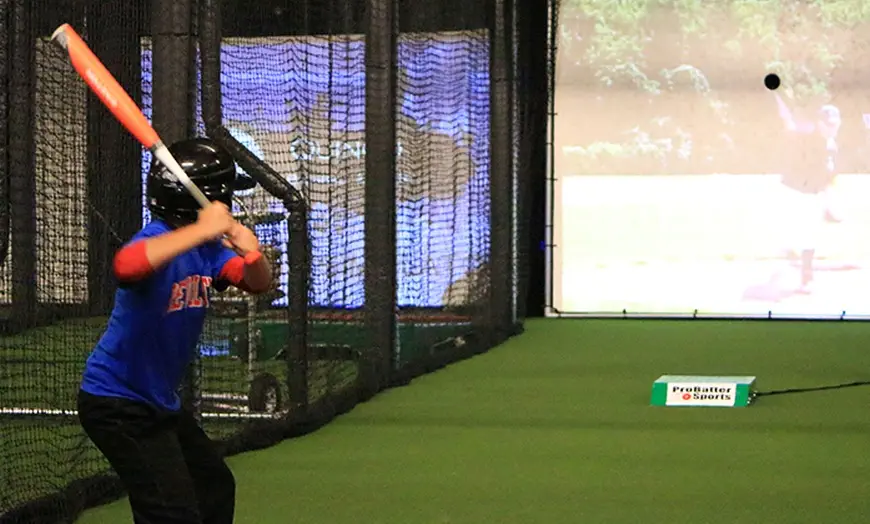 Arena Activities 
Baseball 

Sports conditioning 

Sports leagues 
Pricing: Email [email protected] for more information on pricing. 
XL Soccer World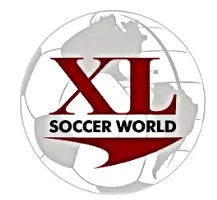 Soccer lovers rejoice! At XL Soccer World in Winter Park and Lake Nona, you can show off your soccer skills on either their indoor or outdoor soccer fields. From their soccer development program to girls academy and group training, there's a lot that goes on in this indoor sports arena. 
Their goal is to provide "a fun, safe and nurturing environment where kids acquire the skills and knowledge they need to successfully participate in the game of soccer."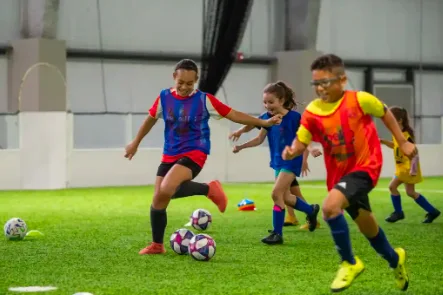 Arena Activities 
Indoor and outdoor adult soccer

Indoor and outdoor youth soccer

Year round soccer camps for youth

Development program 

Soccer IQ

Xlent Soccer

XL Girls Academy 

Youth Academy 

English-themed cafe
Pricing: Indoor field for one hour is $120, outdoor field for one hour is $100. Contact XL Soccer World Inner Park for more pricing options. 
Lebron's Sportsplex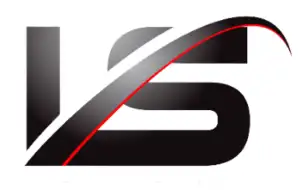 Sports fans will love Lebron's Sportsplex in Orlando. From football to wrestling, you can level up your athletics skills in this state of the art sports arena. 
Lebron's Sportsplex is passionate about their gymnastics program, Junglenastics, which was founded in 1990 in Altamonte Springs and has been growing ever since. With affordable gymnastics in an engaging atmosphere, kids can get started as soon as they can walk. Junglenastics stresses the importance of positive encouragement through physical activity and is based on the belief that all children are capable and deserving of greatness.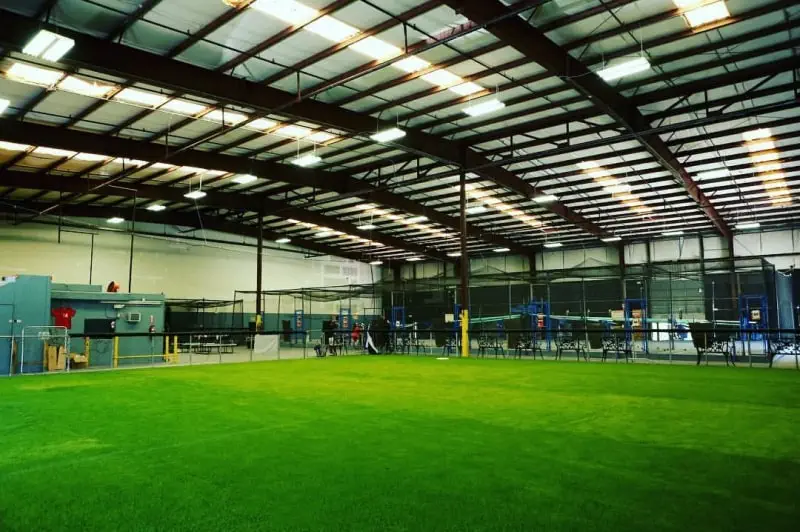 Arena Activities 
Baseball 

Softball 

Football

Wrestling

Gymnastics 

Junglenastics
Pricing: Email [email protected] for pricing options. 
Andretti Karts & Games 
If you're looking for an adrenaline rush to the finish line, Andretti Indoor Karting & Games gives you just that! Get ready for a thrill on their multi-level race track. Kids between the ages of 4-6 can get in on the action with their Mini Mario course.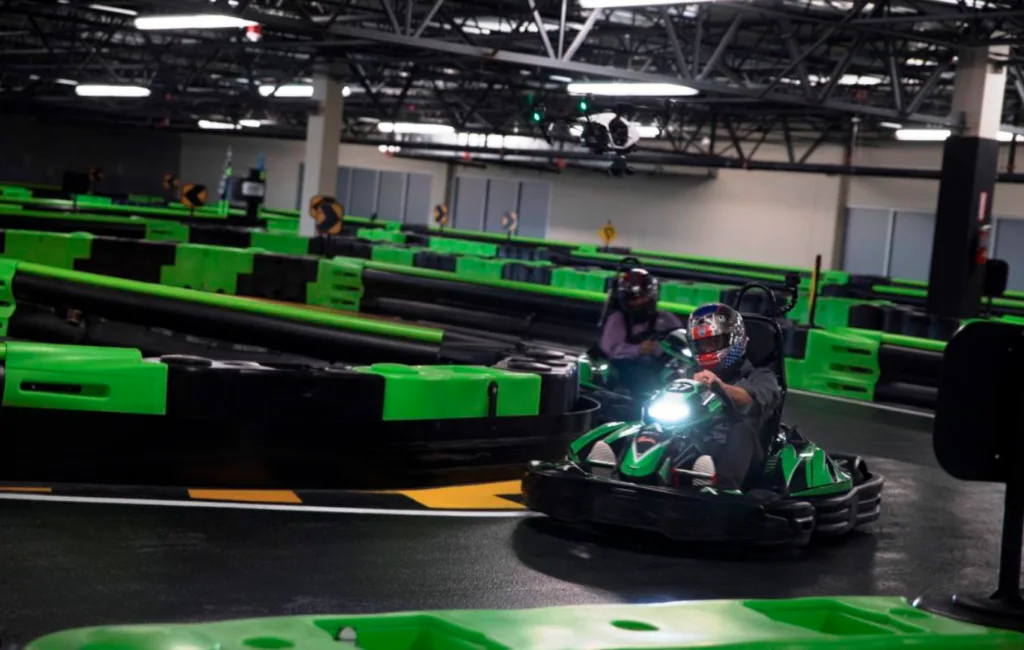 Arena Activities 
Pricing: Check out their various pricing options as price will be dependent on the activity. 
Planet Obstacle 
Do you have what it takes to confront the varying obstacle courses at Planet Obstacle in Lake Mary, Florida? Inspired by the TV show, American Ninja Warrior, Planet Obstacle aims to get people active and healthy.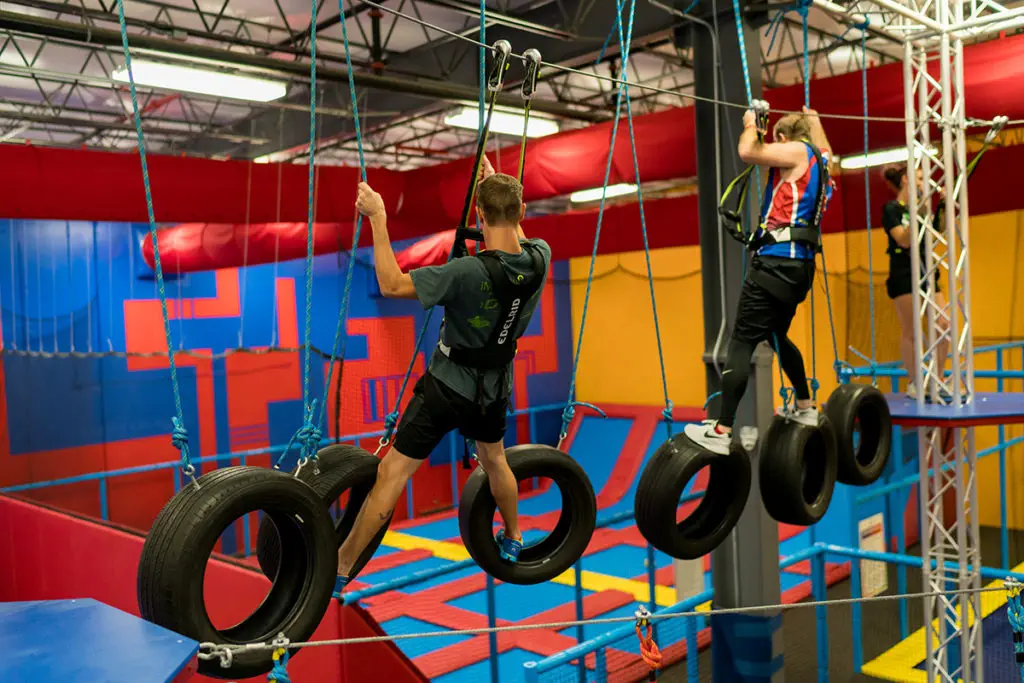 Arena Activities 
Trampoline park

Foam pits

Trampoline basketball

Trampoline aeroball cage

Kids rope course

Kids Ninja Warrior Course

Adult Ninja Warrior Course

Bumper cars

Rock climbing walls

Aerial ropes course

V-Trampoline Bungee 

Toddler Area 
Pricing: Pricing varies on day and amount of time, Tuesday-Friday one hour play time is $14.95 and Saturday-Sunday one hour play time is $16.95
Free Kick Orlando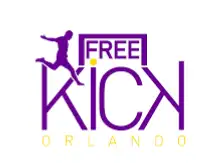 Free Kick Orlando offers the best soccer experience with their FIFA-quality turf. With camps, leagues, adult soccer, and youth soccer, there are a wide variety of sports options at Free Kick. 
Train indoors to get out of the hot Florida sun or avoid those mid-day rain storms.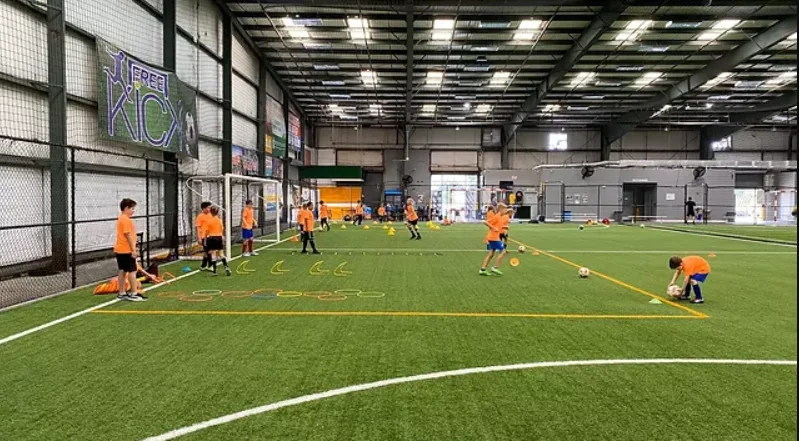 Arena Activities 
Pricing: Rent the field for one hour at $100 for 5v5 game or $300 for 9v9 one hour game. Pick up games are available for $10 per person for walk-ins only. 
Magical Midway Thrill Park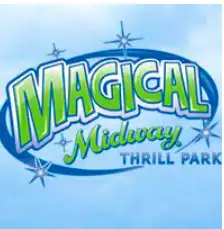 Magical Midway Thrill Park is most known for their world famous "slingshot" ride, as well as other classic rides and activities like go-karting, indoor arcades, air hockey, and more. They also offer sports experiences like basketball and skeeball. 
Arena Activities 
Slingshot

Space Blast

The Starflyer

Go karts

Merry-go-round

Bumper cars

Basketball

Skeeball

Air hockey

Pool tables

Indoor arcade
Pricing: Entry to the park is free. The Slingshot is $30, unlimited rides ticket for 24 hrs is $32 contact Magical Midway Thrill Park for other pricing options. 
Dezerland Park 
Take a walk through Dezerland Park on International Drive and you'll find something to spark your interest. Whether you want to show off your athletic abilities or just keep it laidback, Dezerland Park will have an option for you.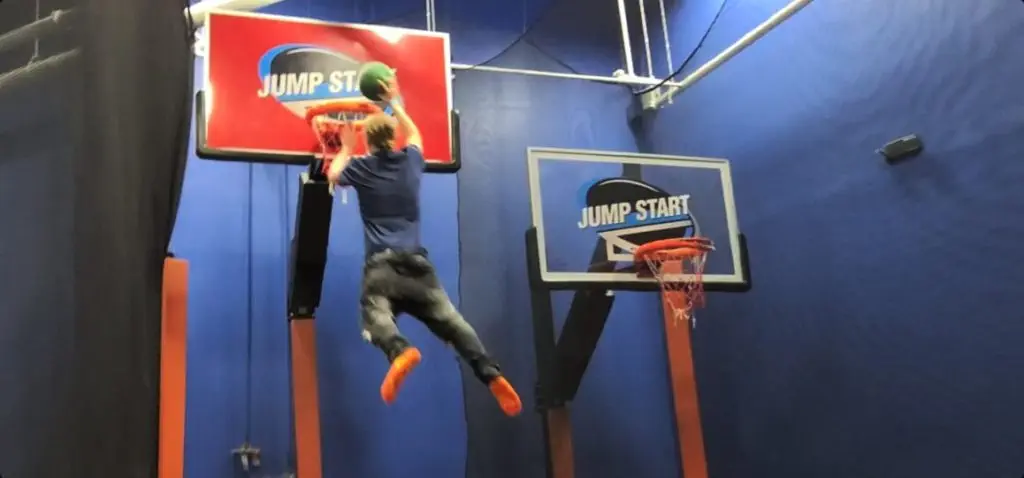 Arena Activities 
Go karts

The Auto Experience Show

Bowling

The Pinball Place

Jump Start Trampoline Arena

Arcade

Axecelsior Axe Throwing

Bumper cars

Thunder Foam Arena

Play shooting

The Putting Edge, minigolf

Smash n Dash
Pricing: Entry and parking is free. Check out the pricing list for Dezerland Park for various options. 
WinterClub Indoor Ski and Snowboard

WinterClub Indoor Ski and Snowboard is an indoor sports arena that allows you to take on those winter sports without the snow and winter weather! Who knew skiing and snowboarding was possible in Florida? 
WinterClub does! Their state-of-the-art Ski center features two indoor ski slopes plus an interactive panoramic ski simulator built specifically for training and advancing your skills in winter sports.
 Whether you are a beginner or a seasoned pro, their indoor ski facility provides you with the same disciplines as on-hill skiing and snowboarding within a controlled and safe environment for learning or practicing to advance your skills in winter sports!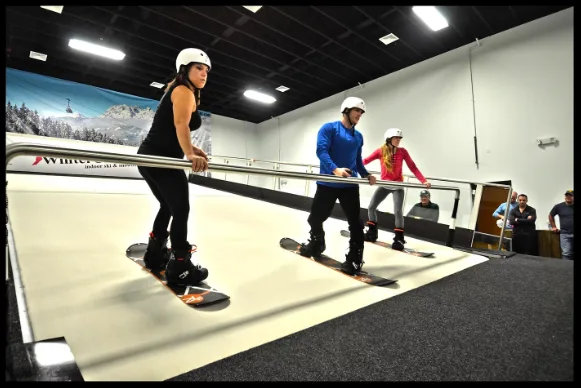 Arena Activities 
Indoor ski and snowboard simulator

Indoor infinite slope for ski and snowboarding
Pricing: Group session for at least 3  participants is $69 per person, Semi private session for 2 is $79 per person, 
Conclusion: Best indoor sports arena in Orlando? 
Whether you have the best athletic skills or just want to try a new sport, Orlando offers you the opportunity to explore your physical side with their numerous indoor sport arenas. Fans of soccer, baseball, and even skiing can feel at home with the specific sport arenas dedicated solely to those sports. 
If your interests are varied and you're just looking to get active and have fun, Rebounderz is the perfect destination for you and your family or friends. You can show off your athletic talents in their basketball or dodgeball area, take on new and daring challenges with their Ninja Warrior Course and other thrilling options all within the comforts of being indoors! 
You're sure to have endless fun at Rebounderz. So warm up, stretch, and head on over to Rebounderz for all day excitement and enjoyment today!