As a child, the summer was the best time of year. You could spend entire days outside without worrying about school!  Summer camps have been an establishing part of many childhoods, and there are some outstanding summer camps available in the Sacramento area.
Summer camps are a classic American tradition and have been providing kids with fun activities as well as opportunities to explore their interests, make new friends and build self-confidence since the late 19th century.
Summer camps have evolved over time as Americans have become more health-conscious and tech savvy. But one thing hasn't changed: summer camp can be a great way for kids to learn new skills and make memories that will last a lifetime!
Best Unique Summer Camps in Sacramento 
Rebounderz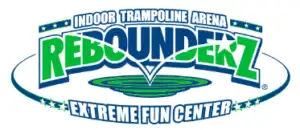 Rebounderz Sacramento offers a wonderful summer camp program with different sessions throughout the summer season with options for 3-day sessions and 1-day sessions! It is the perfect place for kids to have fun, meet new friends, and get fantastic exercise during camps without them even realizing it! 
From jumping on trampolines to playing in-the-air dodgeball, rock climbing walls, and an indoor playground, they've got you covered with all the physical activities that are necessary. 
Aside from the variety of activities and fun you and your kids can have, Rebounderz also offers a great membership program that can help you save money all while enjoying everything they have to offer. 
And let's not forget their parents night out, so kids can continue to have fun while parents can take some much-needed time to enjoy themselves with the peace of mind that their kids are taken care of!
Other Rebounderz Activities: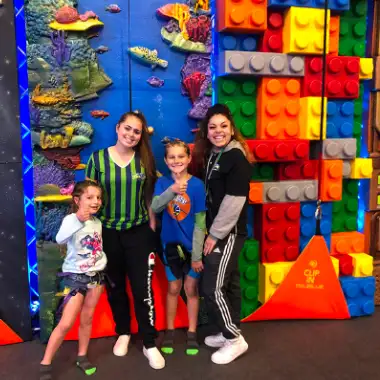 Indoor Trampoline Arena

Toddler Trampoline Zone

Colorful Themed Climbing Walls

Air Pit

Basketball Slam

Extreme Dodgeball 

Spin Zone Bumper Cars

Junior/Floor Warrior Course

Multi Level Indoor Playground

Jump Xtreme Tower

Indoor Arcade

Summer Camps and Group Programs
Summer Camp Pricing: 
For 3-day camp: $239

For 1-day camp: $119
Daily Pricing: 
Ultimate ticket:

For $34.99, you can enjoy all day admission to all of the great activities offered at Rebounderz Sacramento, the all day pass also includes 1 free 500-point arcade card, 1 free fresh popcorn and 1 free ice cold fountain drink

Premium Ticket

: For $29.99, you can enjoy 2-hours of play time to all the activities offered 

Basic Ticket

: For $24.99, you can enjoy 1-hour of play time to all the activities offered
Or, they offer two membership options: $14.99/month for Basic, and $19.99/month for their ultimate unlimited.
Check out all of Rebounderz offerings!
Mad Science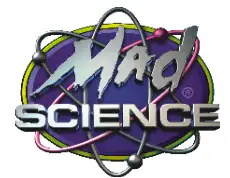 Mad Science is a fun summer camp experience filled with science experiments, designed for kids aged 3-12. They offer different science-related programs that are taught by well-trained instructors that keep kids engaged and learning. Mad Science provides an educational summer camp experience where kids also have make-and-take activities each day! 
Summer Camp Pricing: Half-day camp is $175 for Mon-Friday from 9am-12pm. 
The Boulder Field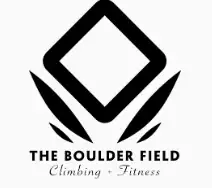 The Boulder Field offers fun and challenging youth camps for kids ages 6 to 17 years . Their summer camp includes climbing activities, climbing instruction,strength building activities, and games. Class sizes are kept small, with a maximum size of 8 students per instructor. 
This allows for one-on-one instruction as well as ensure that instructors are familiar with their students. 
Summer Camp Pricing: 
Members

: $250*

Non-members

: $300*
IR Academy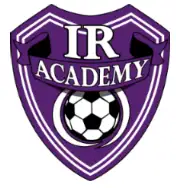 IR Academy is a family-based organization aimed at promoting the sport of soccer among the local youth by providing a fun and stress-free environment. Their  soccer programs include competitive and recreational soccer, Jr. academy soccer,and  Little's academy. However, the Little's Academy is only available during the fall and spring seasons, it is an introductory soccer program for little ones. 
Summer Camp Pricing: Pricing is not listed on their site. 
Fancy Feet Dance Academy and Parties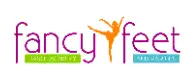 Fancy Feet Dance Academy and Parties offers a wide variety of dance classes to choose from. Fancy Feet provides an excellent foundation to make sure that the dancers are taught age-appropriate movements, skills, and proper training. Their long-term goal at the academy is to provide dance education that will inspire and lead each child to become a well-rounded dancer to perform at events. 
They strive to create a family-friendly environment where dancers and teachers can focus on class and continue to be motivated. Their curriculum has a blend of techniques that focuses on personal development and challenges for dancers. There are a number of various summer camps available like Christmas in July, Magical Mermaids, Dance Intensive, Acrobatic Arts and Princess Dance Academy. Camps generally last a week and run from early July to late August.
Summer Camp Pricing: For details contact (916) 451-4900 or [email protected]
Code Ninjas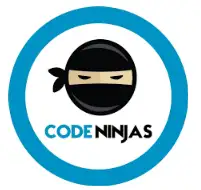 In this day in age, kids love technology and computer based gaming!  Code Ninjas offers a game-based curriculum that teaches teamwork, logic, math, and problem-solving. 
Technology is advancing at an incredible rate and whether or not  kids want to pursue coding as a career, they'll learn a new skill set that will help them pursue their dreams and unlock their innate capacity to learn and be creative.  
Summer Camp Pricing: Pricing is not listed on their site. 
EDMO
EDMO has camps for kids entering Pre-K through 8th grades, offered at 3 different campsites in Sacramento with 22 STEM themes to choose from. Campers are grouped by grades for each session and participate in days full of movement, adventure, and STEM learning.
Summer Camp Pricing: Pricing is not listed on their site. 
Art Beast Children's Art Studio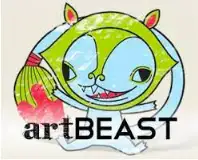 At Art Beast Children's Art Studio children can dig into an array of art mediums in their own creative way. No matter the theme, they promise arts integration with movement, song, and story. Different programs are offered such as science, arts, building, yoga, enchanted gardens, dramas, pet-themed shows, and much more.
Summer Camp Pricing: Pricing is not listed on their site. 
Sacramento Central YMCA

Sacramento Central YMCA is a family-friendly organization offering a fitness center with cardio and strength equipment, group fitness classes and personal training options, an indoor heated swimming pool, and other great community-building programs.  
They offer the Summer at the Y programs, which helps kids build self esteem, interpersonal skills and make lasting friendships. Each week a different theme is presented, keeping the kids engaged and excited. Summer at the Y is for children in grades kindergarten to 6th and runs from early June to August 12th. 
Summer Camp Pricing: $250 per week
Dream Enrichment Classes

Dream Enrichment Classes offers high-quality and engaging enrichment activities with exciting themes and passionate teachers in the Sacramento community. They offer art camp, building camp, circuit lab camp, video game coding camp, stop-motion camp and robotics camp.
Summer Camp Pricing: Ranges from $250-$350 according to the program you choose. 
For more details contact Dream Classes at (916) 419-7644 or [email protected]
Overnight Summer Camps Near Sacramento, CA
There are a few overnight summer camps near the Sacramento area which include:
Sacramento State
Summer Camps
Sacramento offers some excellent state summer camps for children. Some options to consider are:
Conclusion: Best Summer Camp in Sacramento?
Sacramento has a great number of camps and activities to keep your kids engaged during the summer. You won't have to worry about your kids sitting around being bored all summer when there are some wonderful programs to choose from in Sacramento.
However, out of all the above options, Rebounderz Sacramento offers some of the best indoor  activities for value. They offer a variety of activities that benefit all age groups. They also offer great birthday party packages for those summer birthday parties. 
Rebounderz indoor trampoline park is temperature-controlled which is also perfect during the summer months. No matter what the weather outside is, Rebounderz is always a comfortable atmosphere for you, your kids, and your group to enjoy.