Sacramento residents know that California's capital offers endless fun activities for kids, families, couples, and large groups. Not sure where to spend your next family outing? Why not try some indoor recreation?
Rebounderz is one of many indoor sports arenas in Sacramento, so your family has no shortage of venues to choose between. So what's your jam? Soccer? Basketball? Obstacle courses? Whatever it is, Sacramento–and this article–has it covered. 
Best Indoor Sports Arenas in Sacramento
Keep reading to learn more about Sacramento's premier indoor sports arenas!
Rebounderz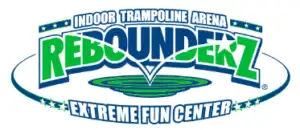 Rebounderz Sacramento is the standout indoor sports arena in Sacramento. Rebounderz offers a variety of family-friendly athletic activities including trampoline jumping, basketball slam, and a challenging (but fun) Ninja Warrior Obstacle course. 
The Rebounderz membership program allows guests to enjoy reduced prices while still enjoying all of the fun experiences available at Rebounderz. Rebounderz also features a first-rate summer camp program to keep your kids active and occupied throughout the summer. 
Rebounderz' Parents' Night Out program gives parents a chance to relax while their kids have fun. Parents leave their kids with friendly and attentive Rebounderz staff members for the evening so they can enjoy some "me-time" with the assurance that their kids are watched over (and having an amazing night)!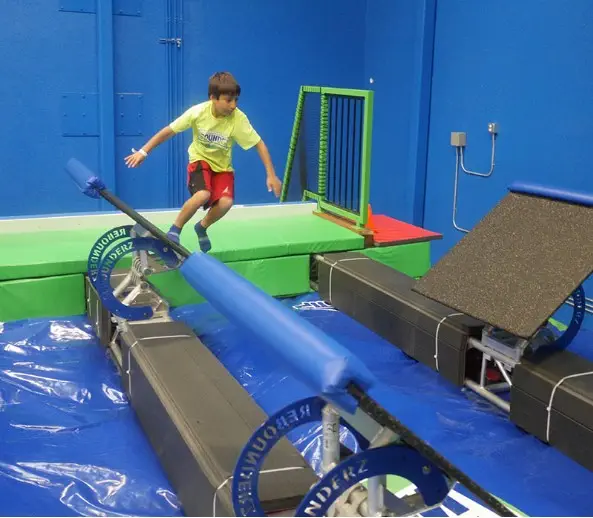 Activities Offered:
Toddler Trampoline Zone

Colorful Themed Climbing Walls

Air Pit

Basketball Slam

Extreme Dodgeball 

Spin Zone Bumper Cars

Junior/Floor Warrior Course

Multi-Level Indoor Playground

Jump Xtreme Tower

Birthday Parties

Summer Camps and Group Programs
Pricing:
Ultimate ticket

: For $34.99 you can enjoy all-day admission to all of the activities offered at Rebounderz Sacramento. This ticket also includes one 500-point arcade card, one free fresh popcorn, and one free fountain drink.

Premium Ticket

: For $29.99 you can enjoy two hours of all the activities offered. 

Basic Ticket

: For $24.99 you can enjoy one hour of all the activities offered. 
Or, try the affordable membership options at $14.99/month for Basic and $19.99/month for ultimate unlimited!
Check out all of Rebounderz Sacramento offerings.
Sacramento Sports Center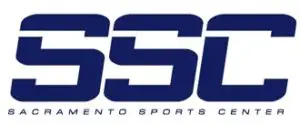 Sacramento Sports Center gives the next generation of baseball talent a place to hone their skills with data-driven, individualized coaching. SSC's coaching staff works with children and adolescents aged 9 and up, and boasts a competitive travel baseball team.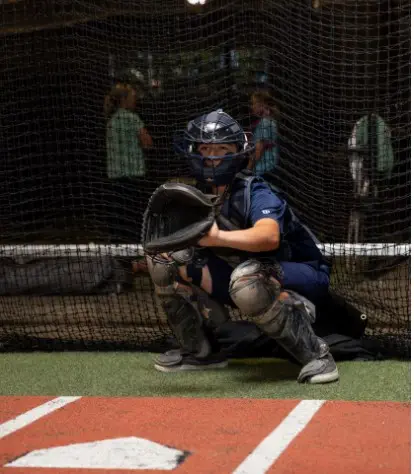 Activities Offered: 
Travel Ball Program

 

High School Program

Private Instruction
Pricing: Contact SSC for specific pricing information.
Defy Sacramento

Defy Sacramento is a good choice for adventurous types: the complex specializes in adrenaline-pumping recreational activities like parkour, stunt falls, zip lines, and more. Defy Sacramento also has plenty of choices for guests seeking a more traditional indoor sports experience. For example, the building houses a full-sized basketball court–one that includes trampolines, in case you want to spice up your dunking routine.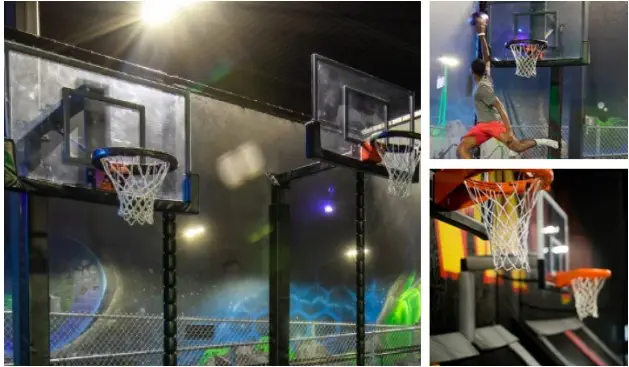 Activities Offered: 
Pricing: 
Standard pass (90 minutes)

: $24.99 during the weekend and $18.99 on weekdays

All-day pass:

$29.99 during the weekend and $22.99 on weekdays
California Family Fitness, Rocklin Sports Complex

The Cal Fit Rocklin Sports Complex gives individual athletes and established teams alike a space to compete for sports glory or just to have some active fun. The 78,000 square foot arena includes two astroplay grass soccer fields and two hardwood NCAA regulation-sized basketball courts that can be converted into four volleyball courts. 
Rocklin Sports Complex is also a great spot for team parties and sports-focused birthday parties.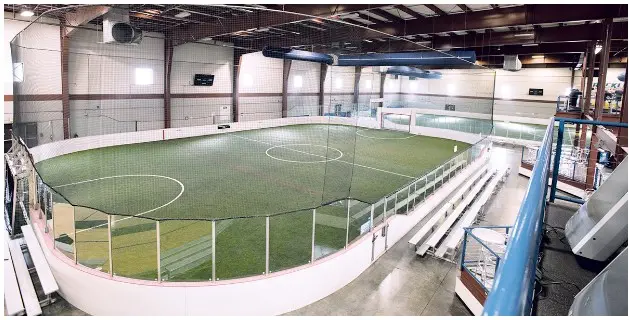 Activities Offered: 
Adult Soccer

Youth Soccer

Play Dates

Basketball

Volleyball

Clinics

Field and Court Rentals

Birthday Parties

Team Parties
Pricing: 
Adult Soccer

:

$400/$775 per team

Youth Soccer

: $605/$705 per team

Volleyball

: $255/$295 per team

Birthday Parties (Sports Package)

: 1 hour of choice of 1-2 sports priced at $230 for members and $280 for non-members

Birthday Parties (Super Sports Package)

: 90 minutes of up to 3 sports priced at $250 for members and $300 for non-members 

Team Parties

: prices start at $195

Pro-Rated pricing for other sports and activities. 
Le Five US

As the name hints, Le Five US puts a twist on the typical soccer experience by limiting teams to five players, giving each participant a much bigger impact on the game (and quite a workout!) Their Sacramento and Rancho Cordova facilities also include sports bars so visitors can enjoy drinks and a meal after the game or while watching their friends and family play. 
Activities Offered: 
Adult and Youth Pick-Up Games

Leagues

Adult and Youth Tournaments

Youth Training and Camps

Birthday Parties, Team Parties, and Corporate Events
Pricing: 
Pick-Up Games

: $10

Field Rentals

: $60 per 30-minute increment

Leagues

: $550 for youths, $650 for adults

Indoor Soccer Party

:

$

240 for 8 Partiers + $5 per added partier (Up to 18 partiers) – 1 Field, $400 for 19 Partiers + $5 per added partier (Up to 28 partiers) – 2 Fields, $600 for 29 Partiers + $5 per added partier – 3 Fields

Bubble Soccer Party

:  $300 for 8 Partiers + $5 per added partier (Up to 18 partiers) – 1 Bubble Field, $460 for 19 Partiers + $5 per added partier (Up to 28 partiers) – 1 Bubble Field + 1 Soccer Field, $660 for 29 Partiers + $5 per added partier – 1 Bubble Field + 2 Soccer Fields

Contact

Le Five US directly for detailed information regarding corporate event formats and pricing.
XOSO Sport and Social League

XOSO Sport and Social League caters to young professionals looking to make new friends and build lasting social connections through sports and other indoor (and some outdoor) athletic activities. Whether you're new to the Sacramento community and trying to find your people, or a member or a team captain searching for new opponents, XOSO has something for you. XOSO members also qualify for discounts and other perks from participating Sacramento businesses.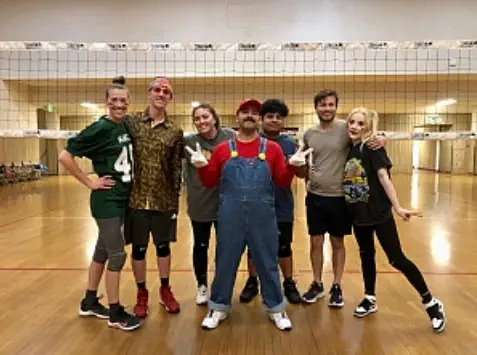 Activities Offered: 
Pricing: Corporate events costs and individual player and team registration fees vary by sport, team size, and league. You'll have to contact XOSO or check their website for details.
Rio Del Oro Sports Club

Operating under the Spare Time Sports Clubs umbrella, Rio Del Oro Sports Club provides the Sacramento community a one-stop-shop to work out, participate in fitness classes, and compete in several different indoor sporting activities. Want to get in better shape but not sure where to start? Let one of Rio Del Oro's personal trainers show you the ropes.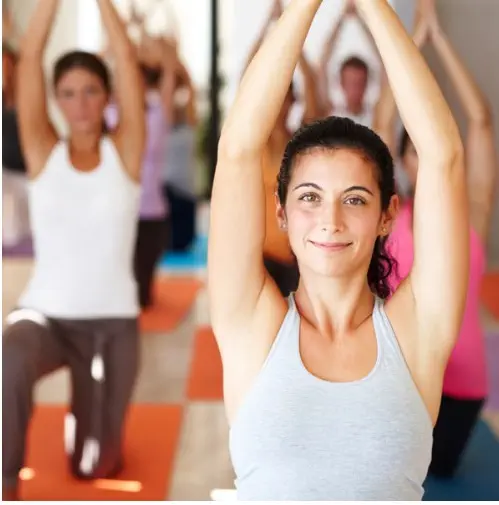 Activities Offered: 
Fitness Center

Group Exercise Classes

Tennis

Swimming

Pickleball

Yoga

Children's Classes

Social Events
Pricing: You'll have to contact a Spare Time Sports Club manager for membership details.
The Capital Athletic Club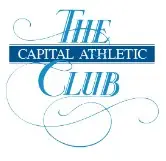 Located in downtown Sacramento, The Capital Athletic Club is a conveniently situated all-purpose fitness and sports complex. In walking distance of some of Sacramento's most notable historical landmarks, The Capital Athletic Club is home to competitive basketball, volleyball, racquetball, and handball leagues.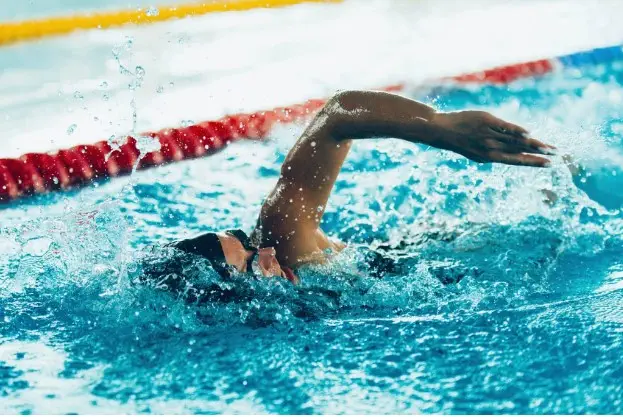 Activities Offered: 
Fitness Center

Group Fitness Classes

Swimming

Basketball

Volleyball

Racquetball/Handball

League Sports
Pricing: You'll have to contact The Capital Athletic Club with membership cost inquiries.
Sacramento Pipeworks

Looking for an indoor sports experience that's a bit different from the usual volleyball, basketball, and more? You can try Sacramento Pipeworks rock-climbing adventure! Regardless of whether you're a novice or an experienced climber, Pipeworks has you covered. Choose between rope-climbing, lead-climbing, and bouldering, or enroll in a climbing class to learn the ropes. (Pun intended.)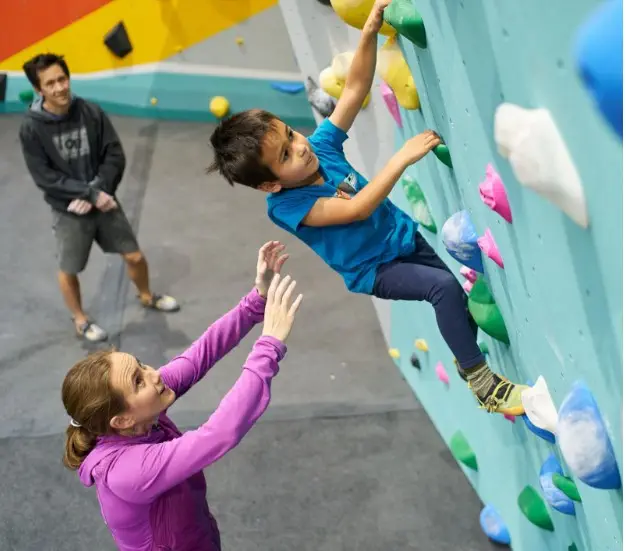 Activities Offered: 
Rock Climbing

Rock Climbing with Kids

Rock Climbing Classes

Fitness Center

Fitness Classes

Youth Programs
Pricing: 
Day pass

: $30

Kids day pass (ages 12 and under)

: $25

Early bird day pass

: $25

Access to Climbing (ATC) Day Pass

: $10

Pipeworks offers a variety of membership tiers: Follow this link for more details

.
More Sports Stadiums in Sacramento
Spectating can be just as much fun as competing and luckily, Sacramento has plenty of collegiate and professional sports arenas where you, your friends, and your family can catch a game.  
Home to the NBA's Sacramento Kings, downtown Sacramento's Golden One Center was honored as the 2017 Sports Facility of the Year by Sports Business Journal, and in 2021 was ranked the sixth-best sports stadium in the world by Pollstar. 
Baseball enthusiasts might want to plan a visit to Sutter Health Park, home base for the San Francisco Giants AA affiliate, the Sacramento River Cats. Prefer college sports? Hornet Stadium hosts Sacramento State Track and Field and football matches. 
Play at the Best Indoor Sports Arena in Sacramento
Even lovely Northern California sometimes suffers spells of bad weather, but that doesn't mean you have to stay cooped up at home. There's no shortage of great indoor activities in Sacramento – with the best indoor sports arenas at the top of that list! Rebounderz Sacramento is without question the absolute best spot in the city to find those activities.
Perfect for kid-friendly family outings, Rebounderz also offers fun for the whole family.